Looking back on a strange first year on tour, and trying to make disc golf a profession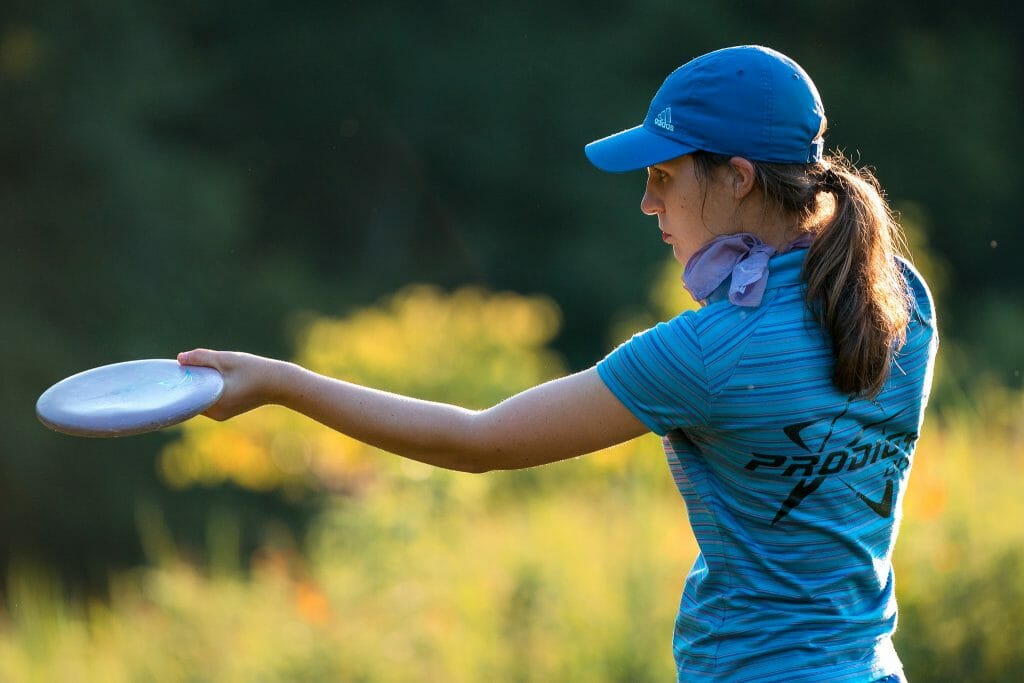 Tennessee native Heather Young has been making impressive waves on her maiden voyage with the Disc Golf Pro Tour, despite her relatively short tenure throwing plastic.1 We wanted to check in with how her inaugural tour was going, and get a peek at the 17-year-old's mindset as she turns her attention to the Women's National Championship in Rock Hill, SC.
---
Ultiworld Disc Golf: This is your first year on tour, right? While this can hardly be called a normal year in disc golf, how has your experience been so far? Is it something you can see yourself doing for a while?
Heather Young: Yes, this is my first year on tour, and I've really enjoyed the season! Getting to travel and see so many new places has been an awesome bonus of being on the tour. Players always tell me that Vermont is one of their favorite places to go, and after playing in the Green Mountain Championships I see why! The views are absolutely incredible, and there are so many places to hike to and explore. For the disc golf, consistent top five finishes and continuing to finish closer to the top will go a long way for me continuing to tour for the long term. Playing as a touring professional is certainly appealing to me, so now I'm just learning how to make it a financial success as well as a fun career option.
UWDG: You've had a blistering run of strong performances this year, only landing out of the top five a few times. What has been the most important factor in your success?
HY: I think the successes I've achieved this year have come from two key aspects of my game. Putting well is certainly critical, especially while I work on driving distance. I also think my mental game has played a large role while I focus on consistency in order to shoot solid, clean rounds.
UWDG: You've mentioned before that you were very excited to play Idlewild as your first Pro Tour event. What has been your most memorable experience this season?
HY: My most memorable experience this year had to be getting my first DGPT podium finish at the Ledgestone Insurance Open! Placing right behind Catrina [Allen] and Paige [Pierce] at a DGPT event during my first year on tour was such an incredible moment. It's funny though – as awesome as third place felt, it just makes me want to win tour events even more!
UWDG: What's been the most difficult part of life on the Pro Tour?
HY: The hardest thing for me on the Pro Tour is having to wait all day to play my round. It's tough to fill time all day waiting for a 3 pm tee time, especially when I'm not part of a whole "touring group."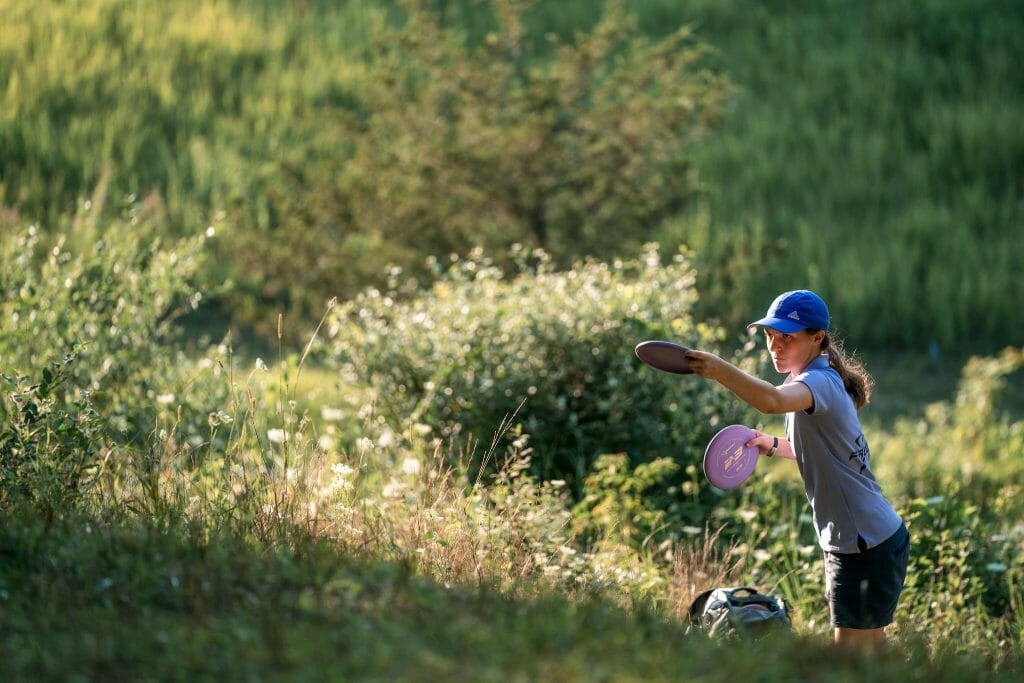 UWDG: Let's talk about the upcoming Women's National Championship. How are you preparing to tackle Winthrop? What aspects of your game are you focusing on?
HY: I think the key for me at Winthrop will be consistency in every part of my game. From the coverage I've seen, it looks like Winthrop requires accurate placement of drives and the ability to know when it's smarter to just lay up rather than trying to attack. This course certainly looks like there will be lots of birdie opportunities, so I'll be trusting my putt to capitalize on those opportunities.
UWDG: Do you feel like you have any advantage over the rest of the right-handed field as a lefty in this tournament?
HY: It always makes me smile when people ask what I think of courses that are "lefty-friendly" because that almost always just means there are the same amount of lefty holes as righty holes! I look at it as a positive though, that courses are more often righty friendly, because it has helped me develop a sidearm early on in my career.
UWDG: What has this year on tour taught you about your game? About yourself?
HY: This year on tour has taught me that consistency in all parts of the game is super important! The ability to adapt to all types of courses while on the road is something that takes focus and flexibility. Watching Paige and Catrina compete every week and constantly work to improve any deficiency in their game drives me to continue practicing and improving every part of my game. On a more personal level, being on tour has taught me to be comfortable with who I am, and not let others pressure me to be someone different than that.
UWDG: Name a non-disc golfer that inspires you and why.
HY: I don't have one individual that specifically inspires me, but there are certain traits that I notice and appreciate from anyone that exhibits them. I'm always impressed by people who have mastered the art of effortlessly working and communicating with people whose thoughts and beliefs are all different. Being able to take controversy and turn it into positive growth requires so much control of one's thoughts, and it's something I strive to improve at.
UWDG: I understand your dad built a course for you on your land in Tennessee. How does it compare now that you've played courses on the Pro Tour? Do you think you'll be helping him do some redesigning to work on your game?
HY: Yes, my dad built an 18-hole course on our land, and it has been an awesome place for me to be able to practice. It doesn't necessarily compare to Pro Tour courses as it's all wooded with the average fairway being about 8 feet wide, but it has given me a place to learn the importance of touch and accuracy, which are certainly important on the tour. We are always trying new things with the course trying to make it a great place to practice all types of shots, and it has come a long way since we first built it. It's also been cool getting to watch friends play the course and learn some new lines from them along the way – like a thumber 40 feet over trees, on a line I didn't even know existed!
UWDG: What part of your game are you strongest at? Did you work to get good at it, or did it come naturally to you?
HY: I think right now putting is the strongest part of my game. I've definitely put many hours into practicing my putting, and it's nice to actually see the practice pay off on the course. I've said this before, but the Virtual Putting Invitational which the DGPT hosted during quarantine was a huge help to my game. It encouraged me to practice long putts that I wasn't ever comfortable with, and now I feel confident with them – even in tournament play.
UWDG: Finally, tell us about your plans for the rest of the season and offseason.
HY: With only two major events left for the season, it's crazy how fast everything seems to have gone by. My goal is two solid finishes to end the season, and then prep to be ready for 2021. This offseason will be busy with lots of things disc golf related! I look forward to practicing and training for 2021, especially with all the experience I've gained playing tour events. Knowing what to practice is honestly as important as the practice itself. There is also all of the planning to be done for touring next year, and I think a lot of days will be spent with maps, spreadsheets, and tour info to plan for 2021! My performance next year, thus the ability to earn a living, will be a huge factor in my plans for the future – continuing to tour or starting college.