Round 1 Recap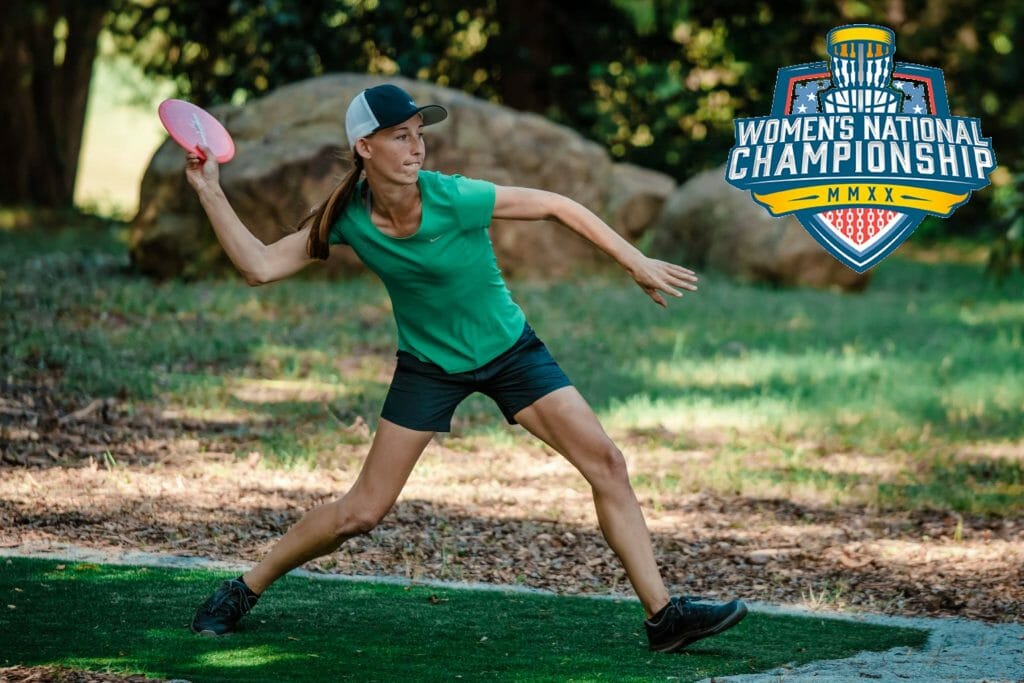 In ideal scoring conditions in Rock Hill, only three players went under par in the opening round of the Women's National Championship. With three rounds left to go there is plenty of golf left to play, but some are already at risk of being left behind.
An unofficial 1039-rated, 10-under par round from Paige Pierce set the pace on Wednesday morning at Winthrop. Pierce kept it between the ropes, tying for second fewest OB strokes in the field and leading in the least amount of holes over par. She didn't miss a putt inside Circle 1X and leads in finding both greens in regulation, and is third in fairway hits. It was about as close to a storybook start as you could dream up. The only thing Pierce could have done better with is picking up some early birdies.
Catrina Allen also had a slow start, bogeying the first two holes of the event, but rallied to throw a 6-under par, 1013-rated round with two eagles. Her putting proved reliable with only two two-putts on the UDisc Live scorecard, with none coming after hole 5. Her highlight roller approach on hole 8 to set up an eagle was probably the highlight of the round.
Tying with Elaine King (T-9th) for the fewest OB strokes on the day was Heather Young, who completes the current podium and was the final below even at 3-under par. She hit 11-of-12 putts from C1X, but did not add any C2 makes as she often does. Young's two holes over par were the second fewest after Pierce.
Missy Gannon, fourth place at even par, and Sarah Hokom, tied in fifth with Callie McMorran at 1-over par, were just double-bogeys away from being in that under par position as well. Gannon's double came via two OB strokes on hole 13, and Hokom's was via two OBs on the beach hole 6.
Hole 9 was unkind to many players. The island green had nine player card triple-bogey or worse, with four players carding scores in the double-digits. Rebecca Cox has the dubious honor of turning in a 14.
Heard
"You could feel the atmosphere, and everyone was taking a little bit more time. I could feel my competitors' seriousness, and I think that they could feel mine. It was just a beautiful day at Winthrop and you had to overcome the nerves because you can definitely tell it's a major, even without the crowds." – Paige Pierce
Statline
It was pretty obvious that the 329-foot, par 4 hole 10 was going to play very easy. Twelve players eagled the holes compared to five who played it over par. In all, 26 players were birdie or better, and 9 players were par or worse. Soft is an understatement.
---
The lead card of Pierce, Allen, Young, and Gannon tees off at 9:45 am EST.
Coverage
catrina allen roller hole 8 wnc round 1 GIF
hailey king basket hit hole 17 round 1 wnc GIF
kat mertsch hole 17 throwin GIF