Changes were made with input from PDGA Women's Committee.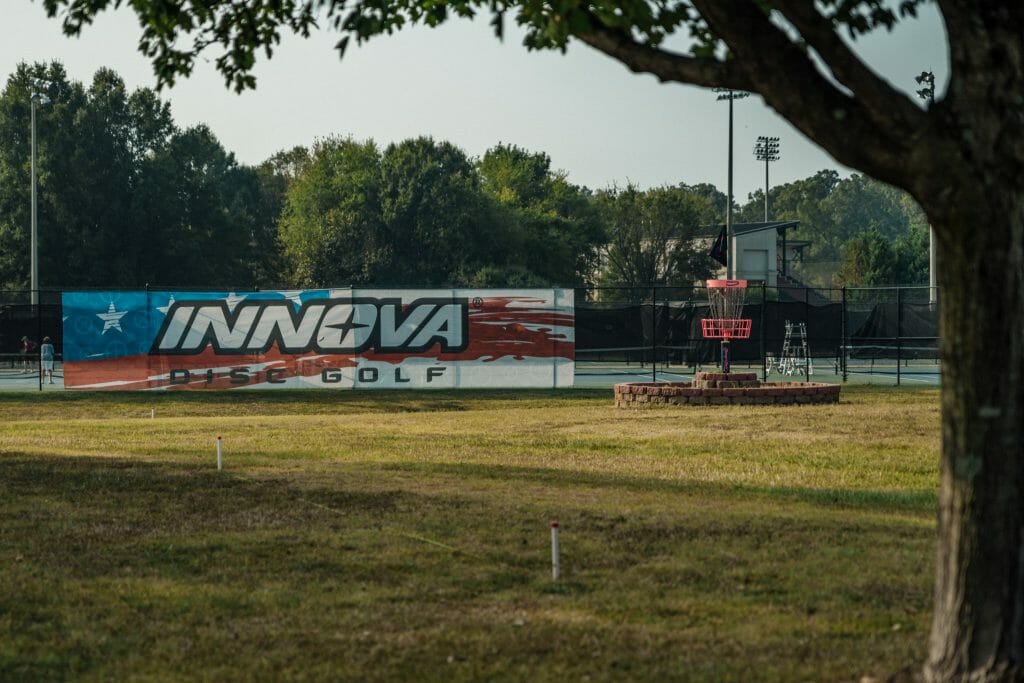 When the return of the Women's National Championship was announced a couple of months ago, the organizers promised an event unique to the Open Women's field, not just a companion tournament to the United States Disc Golf Championship running concurrently at Winthrop University.
Early feedback from players sounds positive.
"I've been to USDGC every year since 2017. There's a vibe that the course and tournament gives that gets you so pumped up to watch some disc golf. It just feels prestigious," said Kona Panis, who has been in the Rock Hill and Charlotte area for the past two weeks. "They were able to give me the same feeling but made [the course] reachable for the ladies."
In general, the alterations to the Winthrop Gold layout to create the WNC layout are fairly simple. Most long holes have been given shorter tees or had their par increased. One hole — the par three 16th — has a different pin position.
"We reached out to the PDGA Women's Committee with our initial ideas for WNC, including Elaine King, Sarah Hokom, Madison Walker, and Sara Nicholson," said Andrew Duvall, course designer for both the WNC and USDGC. "We went back and forth in breaking down each hole and then had Elaine out to play and discuss the course before finalizing."
Duvall added that Nicholson, Andrea Eaton, and Sarah Cunningham were also out on the property to test out the course changes. The WNC team also reached out to women who had previously played USDGC and made adjustments according to feedback from players after initially playing the course.
"We're fortunate to have a lot of really great minds from the FPO division take the time to help us," said Duvall.
For holes with separate tee pads from the USDGC layout, new artificial turf was laid down prior to the event.
"Some women say the turf pads are too brand new and that they are losing momentum, but I personally love them," said Panis. As for the hole designs themselves, she thinks the OB will challenge the field, much like it does at USDGC. "I think it's going to be tough, but the woman who can keep it in the ropes and attack will win."
Hokom was complimentary of the redesign, and not just because she feels that it suits her forehand-dominant game.
"I think it's great. My only critiques would be that holes 8, 11, and 18 are soft, but they would require a totally different tee to make them the proper difficulty," said Hokom. "There will be lots of scoring, comparable to the MPO scores."
While Hokom was able to say she "loved" more than half of the holes on the course, hole 13 has been mentioned more time than once as a particular favorite of the players and designer.
"Hole 13 tees off from a super elevated tee," said Duvall. "Gonna be an awesome chance to see some bombs."
"The tee shot on 13 is sweet. Super cool and different," said Panis.
Both Hokom and Duvall said they think we'll see low scores at some point during the week. Duvall said he would not be surprised at double-digits under par, and Hokom also thought a hot round would creep above 10 strokes under par, but that 5- to 6-under par rounds would keep players near the top of the field.
With low scores predicted and a field motivated to capture the year's only major, expect fireworks at the Women's National Championship.