JONESBORO, Ark. — Kristin Tattar has a short memory.
Just five days after four putting on the 72nd hole of the Champions Cup to lose the year's first major to Paige Pierce, she put together a 10-under par 56 to take a three shot lead after the first round of the DGPT's Jonesboro Open. At 1022, it was the highest rated round of her career.
It was a masterful performance, marred only by a three-putt bogey on hole 2. Tattar found the green in regulation on all 18 holes and led the field in fairway hits, scramble rate, and Circle 1 in regulation (83%!). The notable statistics from the broadcast tell you what you need to know: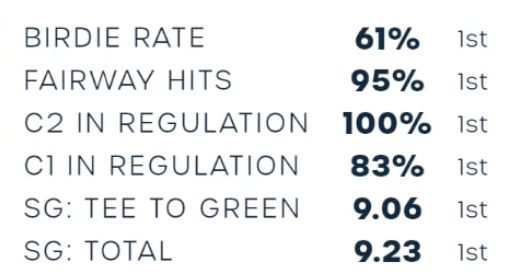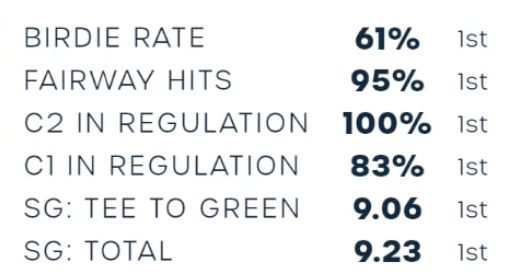 Tattar tallied up 11 birdies despite blustery conditions, lacing drives across the undulating fairways of Jonesboro.
"I was really excited to come back and just play," she said. "This is where I feel the most comfortable. Yea, for me — it was great. I was throwing the disc well, and I had a lot of fun."
She has a three stroke lead over Kat Mertsch, who sits in solo second place.
Playing at Home, Kat Mertsch Shines
Kat Mertsch is from Rose Bud, Arkansas, just an hour and a half down the road from Jonesboro. She looked mighty comfortable in her home state.
She fired off a 7-under par 59 that rated 998, just one point shy of her best-rated round ever, a 999-rated effort at last year's Throw Pink Women's Disc Golf Championship.
Like Tattar, she was very sharp from tee-to-green but has room to improve on the putting green. Mertsch was especially effective in the front nine, where she went 6-under with no bogeys.
Mertsch has finished in the top 10 at each of the first three Elite Series DGPT events this season and currently sits at 7th in the DGPT standings. Now she's chasing her first podium finish.
Hansen, Gannon Round Out Lead Card
Ella Hansen (-6) and Missy Gannon (-5) used strong putting performances to jump onto the lead card for round two. Hansen, more known for power than putting, flashed some big drives but also led the field in strokes gained from Circle 2, where she hit 43% of her opportunities. Gannon hit 82% C1 and 29% C2, elite all-around marks in FPO.
Both players will join Tattar and Mertsch on the lead card.
Pierce, Allen Off the Pace
Paige Pierce looked unfocused on day one of Jonesboro. Fresh off her 16th major championship win at the Champions Cup, Pierce could not dial in the putting stroke and didn't give herself many easy birdie looks as she shot a flat even par during round one. Pierce holds the course record at Jonesboro — 14-under par, part of her dominant victory in 2020 at the tournament — but was nowhere near the level of execution required to score like that to start her 2022 tournament.
Meanwhile, Catrina Allen shot a 1-under. She managed just three birdies on the eight holes she reached Circle 1 in Regulation and took a double bogey and bogey back-to-back after going out of bounds on both holes 5 and 6. She, too, has shot big double digit under par at Jonesboro and won this event last year.
Could both players get themselves back into the mix on moving day?
Overheard
"Just try to relax, eat good food. I had breakfast this morning too, which I think helped, since I never eat breakfast." — Kat Mertsch on preparing for being on the lead card on day two
Round One Highlights
Jonesboro Open FPO Round One Highlights