It might be closer than you think.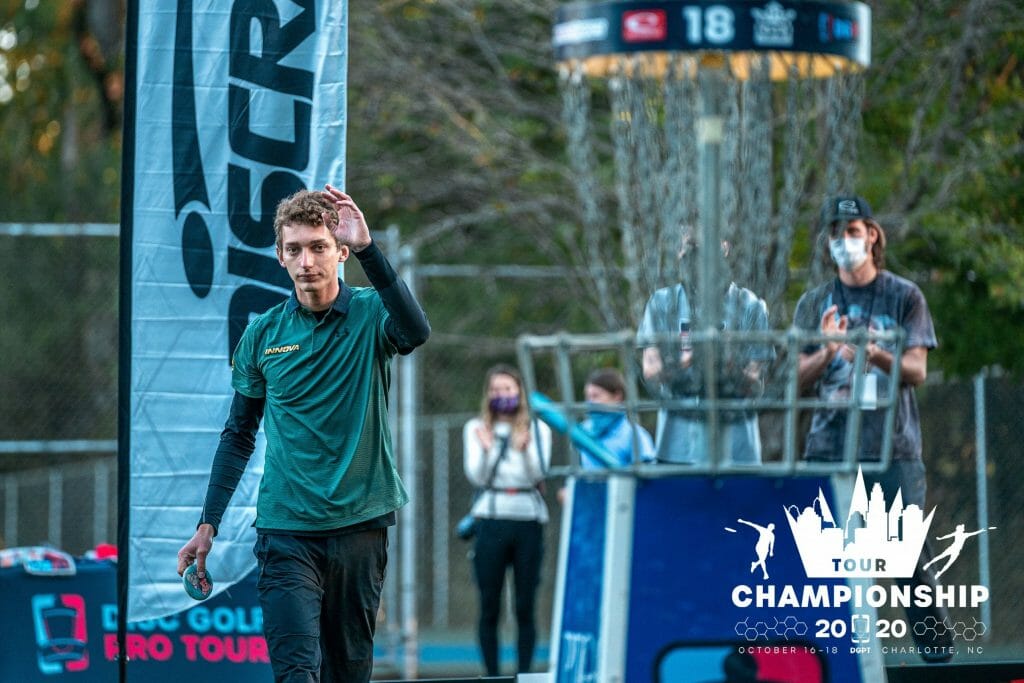 In some years, determining the Player of the Year is a simple task. When a player wins multiple majors, wins more Elite Series events than anyone else, and simply dominates the season, it's just a formality to name them Player of the Year. This year, for example, that's true of Paige Pierce in the FPO division: she may not have won the Disc Golf Pro Tour Championship, but she took home the year's only major (the Women's National Championship) and won the majority of DGPT regular season events, often in resounding fashion.
But in the MPO division, selecting the Player of the Year will be a source of debate this season. No player claimed more than two Elite Series wins. Multiple players have credible claims to having delivered the year's best overall performance, depending on how you define "best."
Below, we've collected the data for the top performers in the 2020 season. Bold numbers indicate the best result in that category.
2020 Tournament Results
| Player | Elite Series Wins | E.S. Top 3s | E.S. Top 5s | E.S. Top 10s | E.S. Avg. Finish | E.S. Harm. Mean | USDGC Finish | DGPTC Finish | Total Winnings | Winnings/Event |
| --- | --- | --- | --- | --- | --- | --- | --- | --- | --- | --- |
| Paul McBeth | 2 | 7 | 10 | 11 | 3.5 | 2.2 | 5 | 5 | $31,979 | $2,459.92 |
| Chris Dickerson | 1 | 5 | 7 | 8 | 4.4 | 2.6 | 1 | 2 | $41,713 | $1,668.52 |
| Calvin Heimburg | 2 | 6 | 7 | 11 | 4.5 | 2.5 | 2 | 4 | $34,047 | $2,431.93 |
| Eagle McMahon | 2 | 3 | 5 | 7 | 7.1 | 2.8 | 8 | 5 | $21,484 | $1,953.09 |
| Ricky Wysocki | 1 | 5 | 8 | 8 | 9.6 | 3.1 | 3 | 5 | $30,793 | $2,052.87 |
| Nikko Locastro | 1 | 1 | 3 | 6 | 11.0 | 5.1 | 18 | 5 | $20,584 | $1,083.37 |
| Kevin Jones | 2 | 2 | 4 | 5 | 13.4 | 4 | 25 | 1 | $41,348 | $1,968.95 |
Scroll horizontally to see all columns. The harmonic mean dilutes the impact of outlier results and weights top finishes more heavily. Elite Series events were defined as Disc Golf Pro Tour events (excluding Silver Series events) and the USDGC. Players that finished in the semifinal round of the DGPT Championship were all given a tie for fifth place, as there was no payout difference. Winnings per event simply divided total prize winnings by the number of total events (including non-Elite Series ones).
2020 Season Stats
| Player | Fairway Hits | Parked | C1R | C2R | Scramble | C1X Putting | C2 Putting |
| --- | --- | --- | --- | --- | --- | --- | --- |
| Calvin Heimburg | 77% | 20% | 53% | 73% | 57% | 85% | 32% |
| Paul McBeth | 80% | 16% | 52% | 75% | 52% | 87% | 29% |
| Ricky Wysocki | 77% | 15% | 51% | 73% | 58% | 87% | 35% |
| Eagle McMahon | 76% | 17% | 50% | 73% | 63% | 87% | 31% |
| Kevin Jones | 76% | 16% | 48% | 68% | 54% | 81% | 36% |
| Chris Dickerson | 73% | 13% | 45% | 68% | 57% | 87% | 33% |
| Nikko Locastro | 76% | 13% | 45% | 67% | 53% | 81% | 26% |
Scroll horizontally to see all columns. C1R is Circle 1 in regulation (inside C1 with a chance to make birdie). C2R is Circle 2 in Regulation. C1X Putting removes putts from inside 11 feet (tap-ins) to better capture putting skill inside Circle 1. All stats courtesy of UDisc.
With this data in mind, I'll make the case for why each player should win Player of the Year.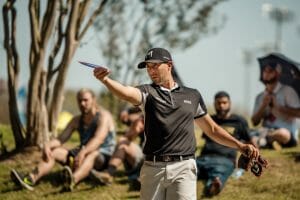 Paul McBeth
The world's highest rated player continued to achieve at an exceptionally high level in 2020. While his performance didn't provide the open-and-shut case for winning Player of the Year like it did in 2019, any suggestion that he has dropped off is wholly unsupported by the data. Let me put it simply: Paul McBeth was the most consistently excellent player of the 2020 season.
McBeth finished with the highest average tournament finish, the highest harmonic mean tournament finish, and led disc golf in top 3, top 5, and top 10 finishes (tied with Calvin Heimburg) on the Elite Series. He won just as many Pro Tour events as Calvin Heimburg yet finished more consistently towards the top of the leaderboard. No player was better off the tee than McBeth, and he was #1 on tour at finding the green in regulation at 75%. He never finished outside the top 10 at a tournament in 2020: none of the other players on this list can say that.
I get it: it's easy to get accustomed to or even tired of McBeth dominating the sport year after year. But it's not fair to grade him against only himself and his past performances. An objective look at the data shows you what you need to know: no player was better from start to finish in 2020 than McBeast.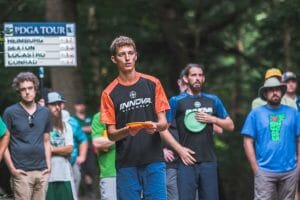 Calvin Heimburg
Calvin Heimburg captured the zeitgeist in the 2020 season. He bookended the Disc Golf Pro Tour with wins at The Memorial to start the season and Jonesboro Open to end it, while delivering scintillating performances along the way to the tune of 11 top 10 finishes, tied with Paul McBeth for the most on Tour.
He also beat McBeth head-to-head down the stretch of the season, outdueling him to come from behind to win Jonesboro and finishing ahead of him at both of the biggest tournaments of the year: the USDGC and DGPT Championship.
Heimburg's final round USDGC performance is one for the ages, as he erased a ten stroke deficit to surge into the lead as rain poured down. If it weren't for an incredibly unlucky break on hole 17's green, he may well have been the US champion. He also shot the best single round at the DGPT Championship, a 10-under 54 in the semifinal round.
"Vinny," as his friends call him, played up in the biggest moments and led the Tour in Parked percentage and finding Circle 1 in Regulation. Nate Doss, the analyst all season for MPO coverage on the Disc Golf Network, said that Heimburg earned his vote for Player of the Year. Heimburg also won Ultiworld Disc Golf's Twitter poll with 57% of the vote. The people have spoken.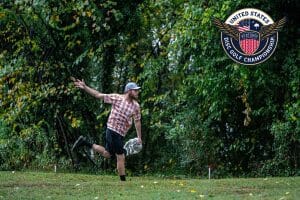 Chris Dickerson
Of all the players in this conversation, Chris Dickerson played the best at the tournaments that mattered the most. He won the year's only major, imprinting his name in the history books as one of just 11 players to claim a USDGC title. That alone would be enough to put him into the mix for Player of the Year.
He followed that up with a second place finish at the DGPT Championships, where only a couple of late miscues kept him from going back-to-back-to-back at the season ending event.
But it's not like that's all he did. He won more money playing disc golf than anyone else this year, even surpassing Kevin Jones, who took down $10,000 more than him at the DGPT Championships. He also sat out Elite Series events until June and still managed to finish in the top five at seven of them by season's end, behind only Paul McBeth's 10 top five finishes.
Combine all that with the fact that he's arguably the best all-around putter on tour and you've got a guy that, despite winning just one Elite Series event this season, has a very strong case for earning Player of the Year honors. Remember: he finished ahead of McBeth and Heimburg at both USDGC and the DGPT Championships, when the disc golf mattered the most.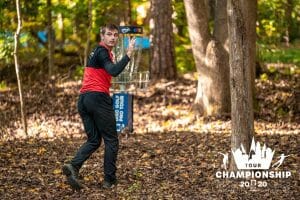 Kevin Jones
Kevin Jones was one of just four players to win multiple Elite Series events this season, and he won the biggest payday in the history of disc golf with his title-winning performance at the DGPT Championship.
Don't get fooled by his lower average finish: Jones isn't a guy who wants to show up and just go for ninth place. He's going to bring his explosive game that can deliver high highs and low lows. It's about getting wins, and he won arguably the biggest event of the year.
Plus, is there anyone more exciting to watch? Tuning in to see Jones firing bullets into the chains from Circle 2 at a Tour-leading 36% clip is some of the best television in all of disc golf. In the golden age of disc golf media, that matters.
Oh, and he also had the best highlight of the year with his unbelievable (it's actually something that you cannot believe) 530′ ace during a practice round at the MVP Open.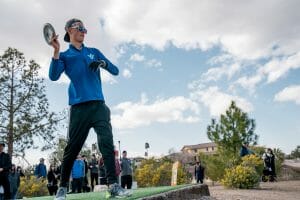 Eagle McMahon
Eagle McMahon was the only player this season to win back-to-back Disc Golf Pro Tour events and one of just four to win two Elite Series events, period.
Before you question his peripheral stats, keep in mind that he played fewer overall events than anyone on this list. Being mindful of the risks of travel amidst the COVID-19 pandemic is laudable.
Perhaps Eagle was also busy cashing checks from the royalties on the lightning fast sellout of the Cloud Breaker 2 release this summer. Has there been a hotter disc this year?
Also, part of being the Player of the Year is the quality of your game. Is there a player on Tour with a better set of all-around kills? Eagle has the world's best forehand, a top three backhand, and elite putting ability. His Tour-leading scramble rate is an indicator of the versatility of his game.
Eagle was the clear front-runner for Player of the Year in the mid-season after his back-to-back wins. With top 10 finishes at both USDGC and the DGPT Championships as well as vastly improved performances at tournaments where he's struggled in the past, he's still got a strong case.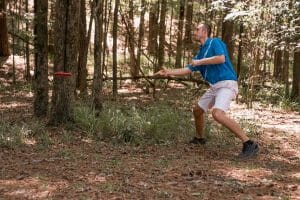 Ricky Wysocki
Ricky only won a single Elite Series event this year — Ledgestone — and the rest of his stats don't wow you either, compared to others in this discussion. But let's keep in mind that Ricky was coming off of a debilitating battle with Lyme Disease over the winter and simply wasn't at full strength to start the year. After a 16th place finish at The Memorial, he missed the cash at WACO, finishing 49th…and then COVID hit.
You know what he did since then? Finished in the top five of every single Elite Series event except The Preserve (17th). It was an amazing turnaround. He had 2nd place finishes at DGLO and MVP Open, and finished third at USDGC.
He rediscovered his putt and led the Tour in combined C1X and C2 putting performance.
It might be tough for you to count out his slow start, but only Paul McBeth was better after the restart. If nothing else, Ricky has to get the nod for Comeback Player of the Year.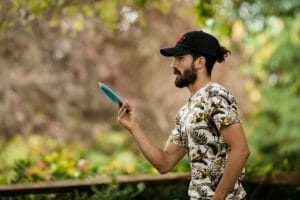 Nikko Locastro
"Why is Nikko on this list?" you may ask. Well…look at the numbers! He only took down one Elite Series win this year at The Preserve, but he was one of the best golfers on Tour this year, even if he wasn't often in the mix for a win during final rounds. Still, he had six top 10 finishes, more than Kevin Jones.
We can be honest and say that he's got the weakest overall case of anyone on this list, but he had to be included in the conversation. Not that many players had Tour wins this year. In fact, the only player not on the POTY shortlist that won an ES event this year is Colten Montgomery, who had a remarkable performance at WACO but didn't do enough elsewhere to belong in this discussion.
Last year, Nikko only finished in the top 10 at a DGPT or NT twice. His claim to fame a season ago was his resurgent performance at the USDGC. Perhaps that foreshadowed his overall improvement as a player as he crossed above the 1030 rating threshold in August and hit the highest mark (1031) since July 2016.
Nikko's not going to win Player of the Year, but his season merits being in the conversation. That's a win for him and his new sponsor, Westside Discs.