Creating disc golf to NBA analogies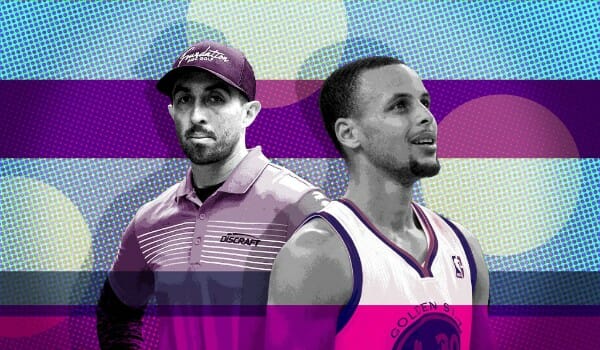 In the wake of the NBA Finals and on the eve of the draft, the Toronto Raptors have barely had time to celebrate their first franchise championship before talk around the league turned to offseason moves and Vegas odds for next year.
As an avid NBA and disc golf fan, I couldn't help but make several NBA players to professional disc golfer comparisons during this year's playoffs. Fred VanVleet to Ken Climo is the obvious comparison.1 Personally, I find it difficult to make 1-to-1 comparisons with disc golf for team sports, with the exception of basketball. Soccer would work, but mostly because I want to equate Simon Lizotte to Zlatan Ibrahimović.
For each player I'll give a few bullet points and then go into detail on how I came to the comparison. Without further ado here is my list of NBA Players to Professional Disc Golfers comps.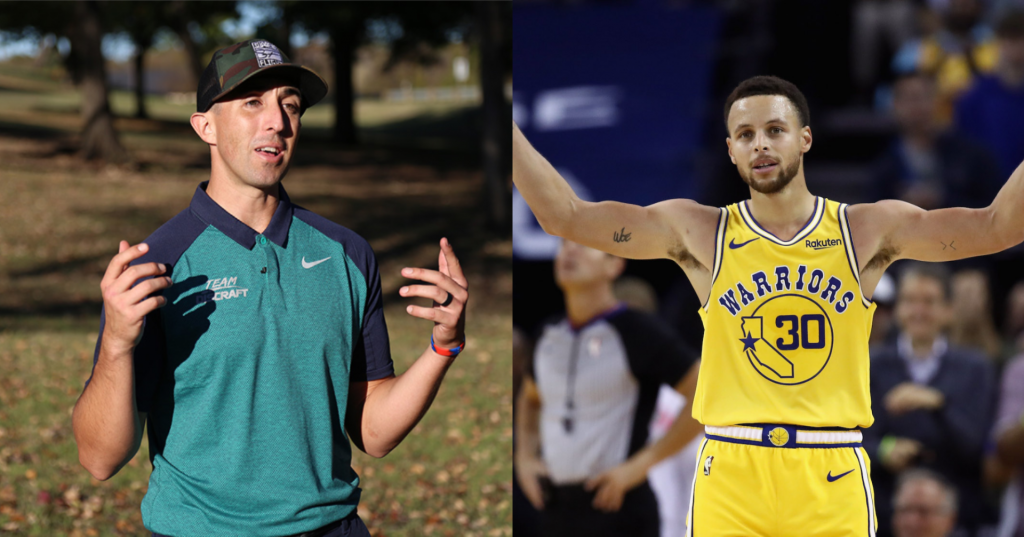 Paul McBeth :: Steph Curry
2015 McBeth is 2015 Curry

Both can hit from ANYWHERE

Top Level Swagger on the court/course

Most-accomplished active players

Smaller frame, big game
I've always thought of McBeth as our version of Steph Curry. They both have an uncanny ability to get hot from deep and put it in the basket from virtually ANYWHERE. It goes without saying that Paul McBeth, much like Steph Curry, makes every performance a "must-watch." The YouTube view counts speak volumes.
Watching them in person is as close to magic as we get in this world. Curry is responsible for the best individual sports performance I've ever seen live when he had the most efficient 50 point game in NBA history in Orlando 2016. He not only scored 51 points, he did it by hitting 10 3-pointers and 10 2-point shots combined with only 1 free throw….he also hit a half-court shot to end the first half just to add to the circus.
The second best performance I've seen live? McBeth at the 2019 Throw Down The Mountain. He was on a heat check level that I've only seen Curry reach. As he set course records each round he was 100% aware of what he was doing and it was absolute perfection of craft.
They are the two most accomplished players in their respective sports, and it's not close to be honest. When not in game mode they both share great character, family values, and are open with their faith. For me this was the easiest comparison.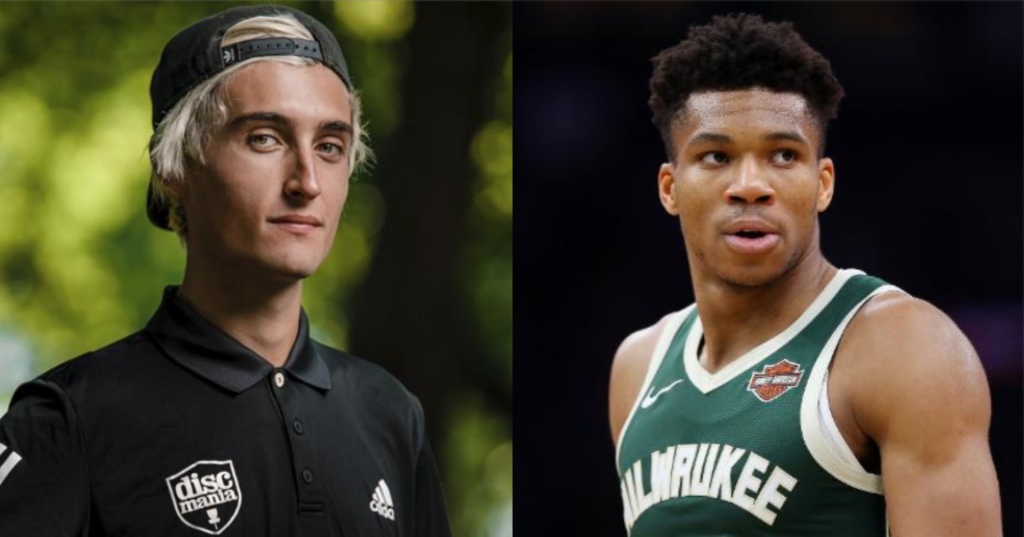 Eagle McMahon :: Giannis Antetokounmpo
Next generation; best players under 25

Reigning MVPs

Natural freaks

All-around game
McMahon is the next superstar in disc golf. He may already be one after last season's performance. Giannis took a similar ascent this year in the NBA. For the uninformed, Giannis is the next giant name in sports. He will win the 2018-19 NBA Most Valuable Player and was an absolute force this year. Still a lot of people have yet to see him play. He is a giant man that is truly unstoppable on both ends of the floor. He has fully earned his nickname, the "Greek Freak."
When it comes to Eagle we all knew it was only a matter of time before he stretched his wings and soared to the top of the player pool. Like Giannis, he is an absolute FREAK and may have the best all-around game in his sport. Giannis' ability to take over games on both ends of the floor is very similar to Eagle being able to dominate the course from any lie. Eagle has proven to have the best forehand, backhand, and putting combination in disc golf and he's only 20 years old!
At any given time they both can already beat the best players in their sport, what can the future possibly hold other than championships?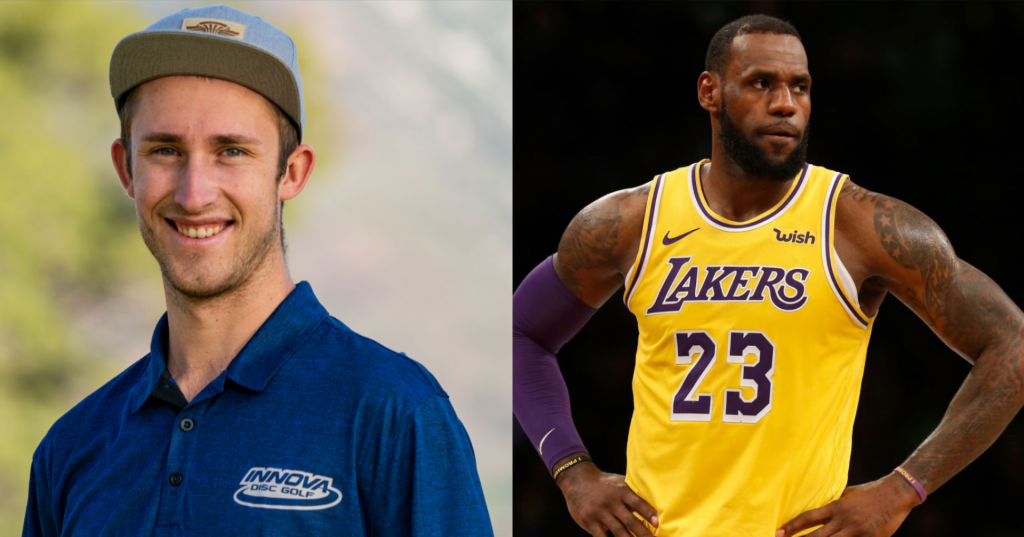 Ricky Wysocki :: LeBron James
Been to a lot of finals

Won a couple championships

Recent team switch

Rivalry with another top star

Ohio natives
Ricky Wysocki would be at least mentioned in the greatest ever argument if he wins that insanely close playoff in 2014. A victory there would bring him and McBeth even with three championships each and who knows how that win changes his confidence going into 2015. The outcome of that playoff and the dominant season McBeth had in 2015 have really skewed the way Wysocki's career is viewed, even after he won his first world title in 2016…or his second the following year.
No one in NBA history has had more close calls decide their legacy than LeBron James. He could just as easily have only one championship as he could have six — he currently has won three.
Crazy coincidence that currently Ricky and LeBron are kind of afterthoughts when discussing best in the game. You could also consider the two Iron Men of their sports as neither has spent extensive time away due to injury. There are a ton of comparisons to make about them switching teams and companies a few times in their careers. The most intriguing one being that they both left a team they won championships with to go "back home." We'll see if Ricky can bring a title to Innova the way LeBron brought one to the Cavs.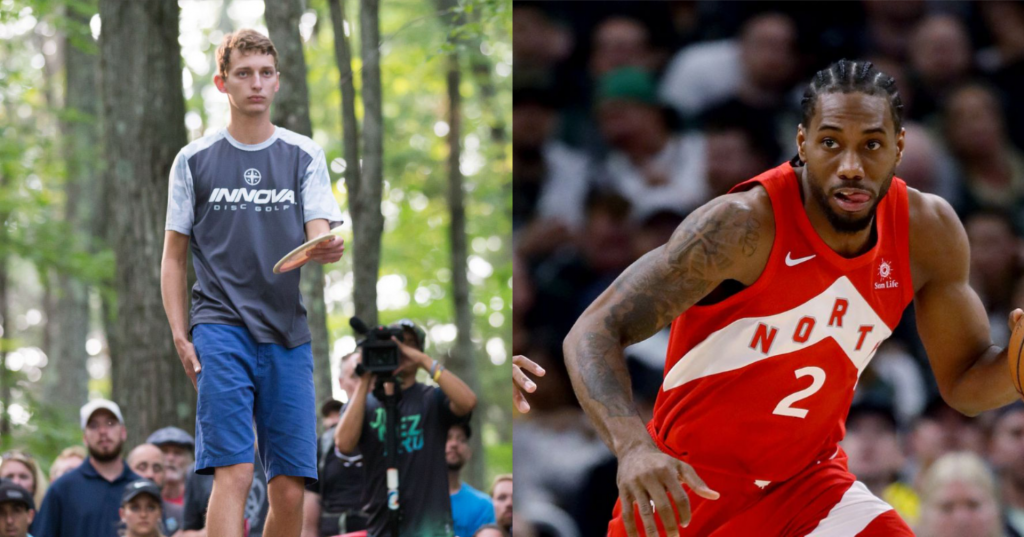 Calvin Heimburg :: Kawhi Leonard
Quite superstars

Unassuming personality, understated humor

Sneaky top five players
This is one of the easiest comparisons in sports. Kawhi Leonard and Calvin Heimburg are both under the radar top five players in their sports. Many of the attributes I talked about for Giannis Antetokounmpo are also true for Kawhi Leonard. Kawhi is the only other argument in the NBA for best all-around player. Kawhi displayed his unbelievable abilities in this year's NBA Finals and took home the Finals MVP trophy for his troubles. Calvin has also used the recent spotlight in big tournaments to show people the full range of his abilities and how diverse his overall game is.
Aside from their similarities athletically, they share the most stoic demeanor of any superstars I've ever seen. Both players seem like they are mostly fun to be around once they let you into their circle, but for everyone else you get the quiet, kind of shy, but not scared, emotionless persona. They have both shown to keeps things simple but are extremely focused and prepared.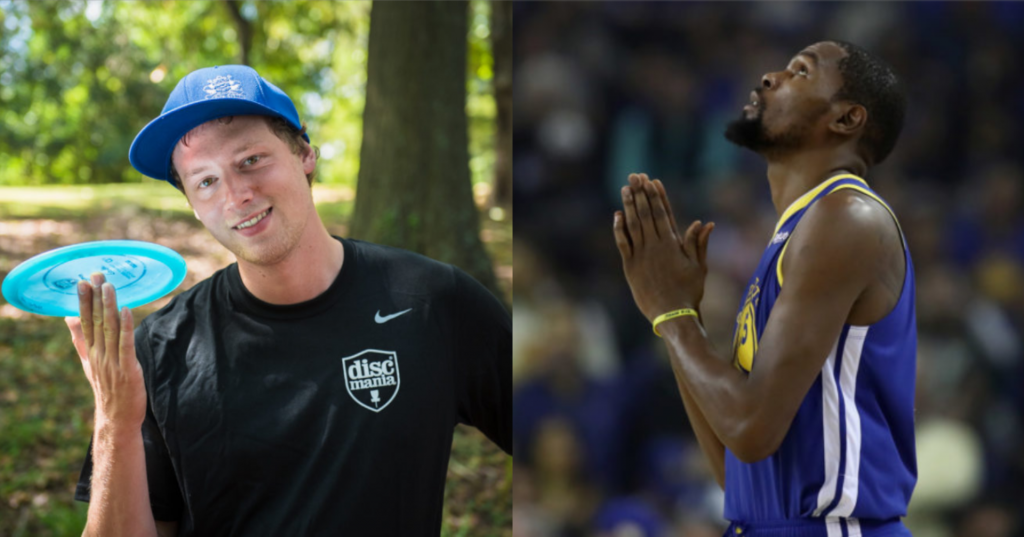 Simon Lizotte :: Kevin Durant
Most naturally-gifted players…ever?

Smooth is an understatement

Literally one-of-a-kind talents
This may be the most fun comp of them all. The lower right leg injuries were just a coincidence and didn't play a role in this comparison.
Durant and Lizotte both share the fact that they are different from anything we've ever seen in basketball or disc golf, and they are probably the two most naturally-gifted athletes in their sport. Durant is a 7-foot tall jump shooter that can handle and score at will, literally unstoppable on offense. Lizotte has the most natural throwing abilities of any player in disc golf history. They both play with elite power and finesse simultaneously. In other words, they make playing at levels we've never seen before look extremely easy. The pure smoothness they play with is attributed to natural talent and supreme confidence in that talent. On any given day either can be the very best player in the world.
Let us know your thoughts or your comparisons in the comments.
A few other quick comparisons:
Kevin Jones :: Russell Westbrook2
Zion Williamson :: Anthony Barela3
Nate Sexton :: Tim Duncan4
For those of you still reading….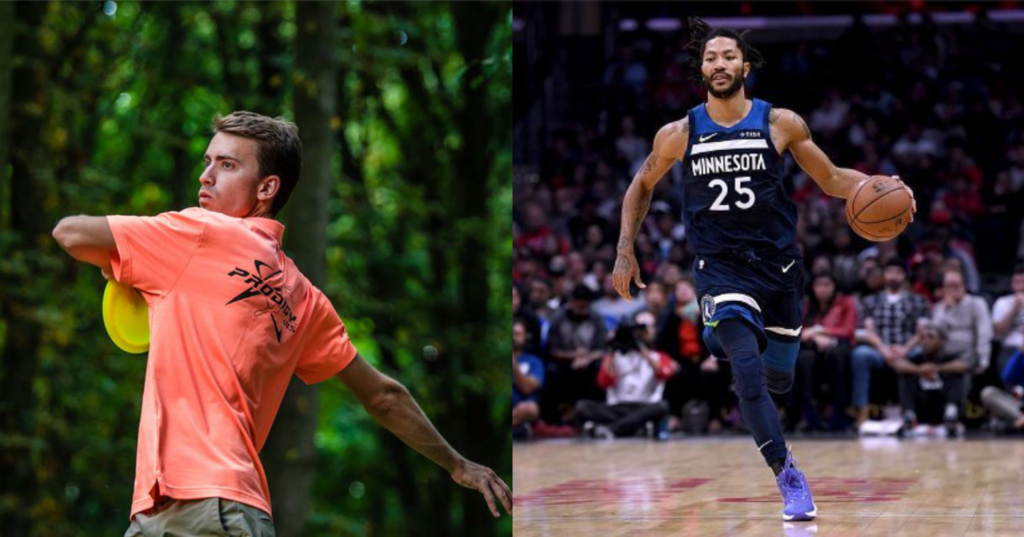 Will Schusterick :: Derrick Rose
There is an alternate universe where Will Schusterick is one of, if not the absolute, best disc golfer in the world. At the time of Will's first shoulder injury he was considered part of an elite top three with McBeth and Wysocki. He had all the potential and was already putting it all together. Five years ago or so he was what Eagle McMahon is now.
Before Derrick Rose's initial knee injury he was the youngest NBA MVP of all-time. Rose was as fast and powerful as any player we'd seen at the point guard position. Rose was already the force that Russell Westbrook eventually became but more polished offensively. He tore his right ACL in the playoffs in 2012, missed an entire season, then tore his right meniscus the following season. A few years later he tore his left meniscus. He never became Allen Iverson. There have been a few glimpses of the Hall of Fame player he was going to be, but like Penny Hardaway before him there are now more questions than answers.
It's impossible to say whether it was the physical aspect of the injuries or the mental side of damaged confidence that caused performance decline in both stars. I'd guess it was both, either way we'll never know and they will always remain two of the biggest "what-ifs" in disc golf and basketball.