The primetime cable special has our attention but what is the subtext in the excitement
ESPN2 Disc Golf Pro Tour Promo
Tonight marks a fairly significant milestone for disc golf in a year that may be looked back upon as one of the turning points in the young sport's history.
The milestone? Professional disc golf will air globally on ESPN2 during Prime Time on the eastern coast for the U.S. It's not the first time disc golf has appeared on a cable television network, it's not even the first time this season, but it is the first instance of the sport airing in a non-paid production. In other words, ESPN believes disc golf can draw enough eyeballs to create advertising revenue.
Everything you need to know about how to watch the Disc Golf Pro Tour Championship on ESPN2 is covered in our earlier run-down. If you are not yet familiar with professional disc golf or the sport in general, I strongly recommend you check it out. We'll be able to watch both men's and women's final round action of the Championship, and it should include some good drama and close finishes in addition to plenty of material geared toward viewers new to the sport.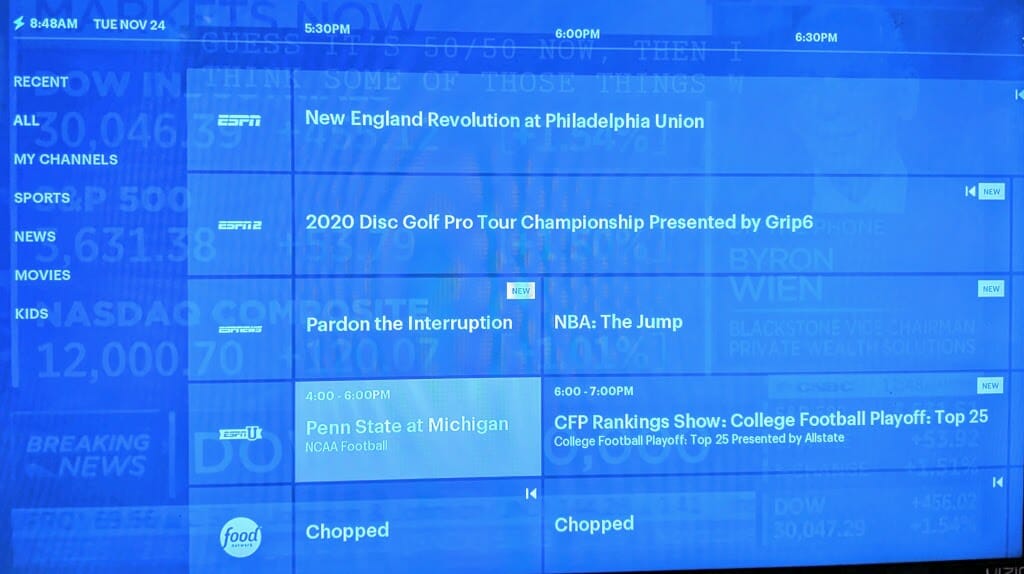 I like the fact that this broadcast is taking place in the evening on the doorstep of winter. Disc golf fans are also disc golfers, and given the choice between watching and playing they choose to play. Other factors provide hope for encouraging viewership ratings: We're all stuck at home right now, and a quick perusal of other options during that 2-hour slot doesn't yield much strong competition.1 And then there is the recent trend that likely opened the opportunity for the DGPT to partner with ESPN.
A large majority of businesses, municipalities, and individuals have suffered losses and setbacks due to the pandemic. In one sense disc golf is among them as competitions and course installations everywhere have been cancelled or postponed. But the sport has seen a boon as a recreational activity due to its social distancing-friendly nature, as confirmed by retailers and other disc golf businesses reporting record years. I can attest that the School of Disc Golf conducted more lessons in 2020 than at any time in its 10-year existence.
In my book, the Disc Golf Revolution, I predicted that disc golf would achieve broader popularity as a recreational activity, which would lead to greater opportunities as a spectator sport. I believe this recent sequence of events shows that to be the case. Whether the increase in casual disc golf players translates to a commercially viable viewing audience remains to be seen. As I mentioned, the type of person who has historically been drawn to play disc golf leans toward active vs. passive activities.
What this broadcast proves, though, is that people whose job it is to know about these things at least believe it's possible. That is really the essence of this milestone.
---
If you love disc golf and want to see it "grow" even more, this is a great opportunity to share it with your circle of influence. Share this post or just say "ESPN2, 8 PM EST, you gotta check out the Disc Golf Pro Tour Finals!" And tag ESPN while you're at it to let them know you're talking about disc golf.