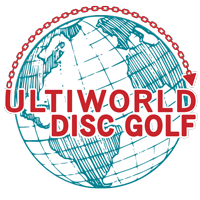 Join our coverage team!
Ultiworld Disc Golf is hiring!
Our reporting continues to become more in-depth as we grow as a website. We are looking to continue that trend as we expand our team by hiring paid freelance staff. All writing and other content creation is compensated. If you are interested in getting involved with a fast-growing, high-quality sports journalism brand, we want to hear from you.
All staff writers receive a free Ultiworld Disc Golf subscription and gain access to the Ultiworld Disc Golf Discord.
As an equal opportunity employer, Ultiworld encourages individuals from groups and identities historically underrepresented in the sport and in traditional media to apply. These include, but are not limited to, identities based on race, ethnicity, sex, gender, status as a sexual or gender minority, socioeconomic status, ability status, and current service members or veterans. Ultiworld Disc Golf recognizes that many candidates may not have a specific background in sports media, and we encourage those who have a foundational set of writing and communication skills, project management, and an interest in growing to apply. You do not need to have played at the most competitive levels of the sport to be considered.
Currently we are most interested in filling the following positions:
Managing Editor
We are in search of a new managing editor for our disc golf coverage. This will be a significant part time opportunity that may include paid travel. The ideal candidate may be someone looking to supplement another freelance or part time job, or someone looking for a flexible work arrangement.
The exact responsibilities are somewhat flexible and dependent on skillset, but will include some of the following:
Vision: Help ensure that Ultiworld Disc Golf is covering the right stories, and guide our coverage.
Writing: Ability to offer perspective on news and players of interest.
Editing: Ability to guide writers on stories and direct our coverage at a high level. Copy editing skills are key.
General strategy and consulting: This position will have a sizable influence on the website's day to day operations. The ideal applicant will be enthusiastic and knowledgable about disc golf.
We are looking for a candidate who is both an experienced writer/editor and a knowledgable disc golfer. Insight or interest in the disc golf news cycle is a plus.
Applicants should send a resume, 1-2 writing samples, and a short description of their potential availability; cover letter is optional.
Instructional Writer
Do you have a knack for breaking down the nuances of throwing form to make it easier for people to understand? Or are you a master of the mental game? We're looking to bolster our instructional offerings with writing that can make disc golf more accessible to a wide spectrum of players, from beginners to pros. Instructional writers can bring their own ideas to the table, or work with Ultiworld Disc Golf editorial staff to tackle specific topics. Ability to create an accompanying video is a plus, but not a requirement.
An example of our recent instructional content: Translating A Traditional Golf Idea Into A Putting Practice Routine
Applicants should send a resume, a writing sample, and 2-3 story pitches; cover letter is optional.
News Writers
We are in search of enterprising writers that can work with the Ultiworld Disc Golf editorial team to break news and report on stories of interest. The ideal candidate has writing and/or editing experience. Must be comfortable reaching out to players, businesses, organizations, and other parties for comment.
Being able to write incisive copy on stories ranging from tournament play to business to governance is a must. The ability to turn around a story within 48 hours is also important.
Applicants should send a resume, a writing sample, and 2-3 story pitches; cover letter is optional.
Tournament Reporters
Do you like watching live disc golf? We are looking for more writers to help with our tournament recap coverage. Often, this writing is done remotely, but there may be opportunities for on-the-ground coverage with paid travel.
You must be able to write on deadline and turn in insight. The ability to turn around a story within 48 hours is also important.
Applicants should send a resume, a writing sample, and 2-3 story pitches; cover letter is optional.
Opinion Writer/Analyst
Think you have insight into the game, business, or growth of disc golf? We are interested in hiring you as a part of our opinion and/or analysis team. Whether you want to write opinion columns connected to the news cycle, write about high-level strategy, or something entirely different, there may be a place for you.
These positions operate outside of the normal news operation at Ultiworld Disc Golf and are flexible in their format. We're looking for strong but nuanced voices who can express meaningful opinions or analysis without spinning into comments section-style ranting. Rules, etiquette, and any other newsworthy happenings are on the table.
Applicants should send a resume, a writing sample, and 2-3 story pitches; cover letter is optional.
***
To apply for any of the above positions, please send an email to discgolf@ultiworld.com with your name, your credentials, why you would be a good fit for Ultiworld Disc Golf, which position you are applying for, a journalistic writing sample if you have one, and three story ideas relevant to your position. Please put the position you are applying for in the subject line.
In general, we are looking for writers who can complete at least one piece per month, though obviously specifics may vary depending on position. If you think you could contribute to Ultiworld Disc Golf, but not specifically for one of the above positions, let us know! We are always looking for great people and new ideas.
Questions and comments can be directed to the same email address or left in the comments on this post.
Thank you, and we look forward to hearing from you!