They're ready to play. We've got 'em ranked. Who is in our top 25?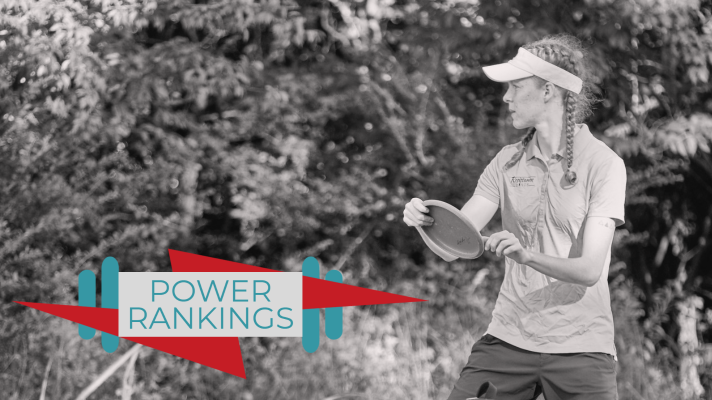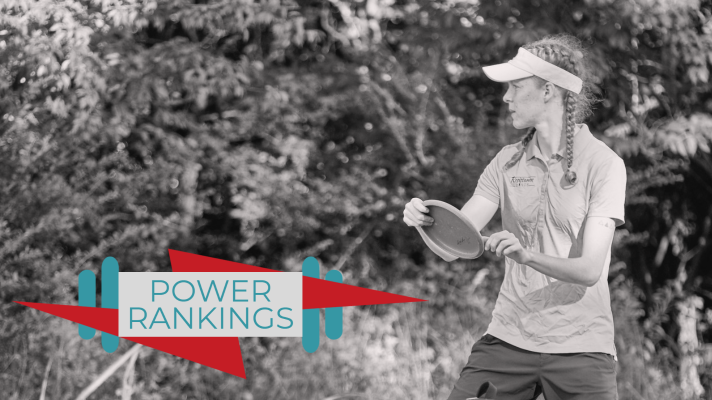 Coverage of the 2021 USDGC and TPWDGC is presented by Skybreed Discs.
And with that, the regular season has come to a close. Hailey King goes back-to-back in Vermont and Tennessee, catapulting her to the top of our rankings. King's wins preserve a curious trend dating back to the Great Lakes Open. Over the last eight elite series events we've crowned four different champions, each of whom won their brace consecutively. Kristin Tattar (15) took down the GLO and the Preserve Championship. Paige Pierce (4) won the Ledgestone Insurance Open and the Idlewild Open. Catrina Allen (2) was victorious at the Delaware Disc Golf Challenge and the MVP Open. Now King does the double at the Green Mountain Championship and Music City Open. Missy Gannon (5) is the only one-off winner from the second half of the season, taking home the W at the Des Moines Challenge in early July, and Sarah Hokom (3) is the only player in the top 5 without an elite series win this year. Despite the relatively unsurprising list of champions and totally predictable top 5, it seems like it is anyone's game heading into the Throw Pink Women's Disc Golf Championship and the DGPT Tour Championship. A prestigious championship, big bucks, and the race for Player of the Year hang in the balance.
They're ready to play. We've got 'em ranked. Read on to see who else made our top 25 heading into the TPWDGC.
Methodology: We combine an algorithmic objective ranking with subjective ballots submitted by UWDG staff. The algorithm uses a standardized scoring model to compare elite events, awards competition and cash bonuses, and features a decay function that gradually phases out past results. For the subjective ranking, staff consider the following criteria: 1. results from the 2021 Elite and Silver Series events, 2. UDisc and PDGA statistical measures, 3. the previous UWDG Power Rankings, and 4. how well players pass the eye test (aka "film study").
FPO Power Rankings
FPO Power Rankings:
Rank
Player
Change
Prior
Dropped from rankings:

Holly Finley

(13),

Madison Walker

(15),

Kat Mertsch

(23)
1

Hailey King

+4
5
2

Catrina Allen

-1
1
3

Sarah Hokom

+1
4
4

Paige Pierce

-2
2
5

Missy Gannon

-2
3
6

Heather Young

+1
7
7

Kona Panis

-1
6
8

Jessica Weese

+10
18
9

Valerie Mandujano

+15
24
10

Macie Velediaz

–
11

Alexis Mandujano

+6
17
12

Lisa Fajkus

+7
19
13

Ohn Scoggins

-5
8
14

Ella Hansen

-3
11
15

Kristin Tattar

-1
14
16

Erica Johnson

+9
25
17

Maria Oliva

-5
12
18

Juliana Korver

+4
22
19

Ellen Widboom

-10
9
20

Rebecca Cox

-10
10
21

Natalie Ryan

–
21
22

Erika Stinchcomb

–
23

Tiger Borth

-3
20
24

Deann Carey

-8
16
25

Alex Benson

–
Full breakdowns for each player continue below.
Bonus Content for Ultiworld Disc Golf FPO Power Rankings (US Edition): October 5, 2021 is only available to Ultiworld Subscribers
Already have a subscription? Log in
Whether you visit Ultiworld for our reporting, our podcasts, or our video coverage, you can help us continue to provide high quality content with a subscription. By becoming a subscriber, not only do you receive benefits like bonus content and full article RSS feeds, you also help fund all of Ultiworld's coverage in general. We appreciate your support!