Click on that magnifying glass!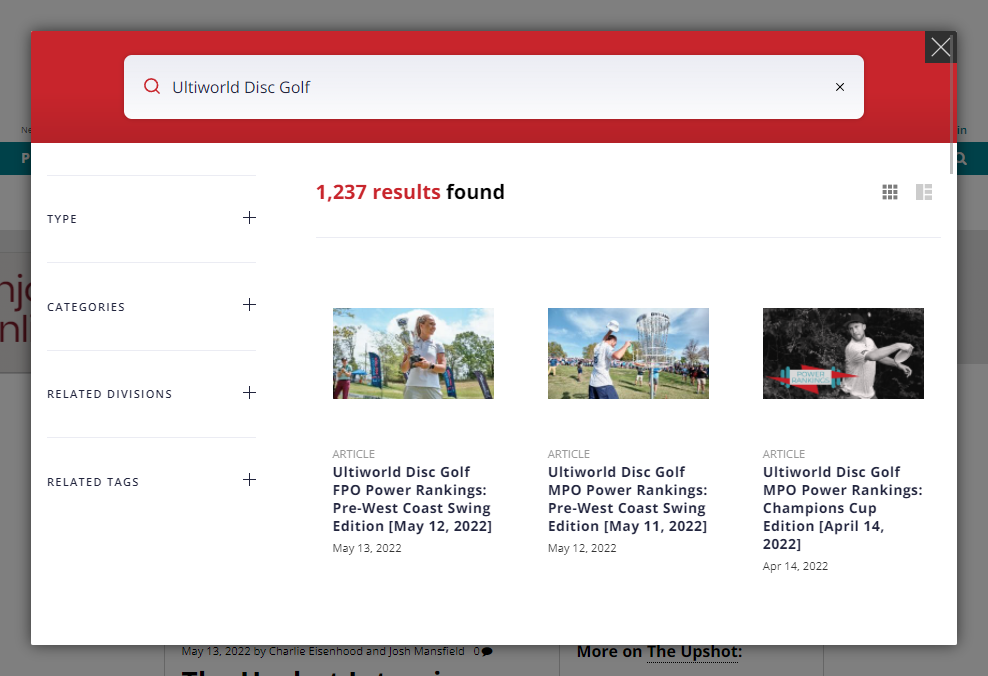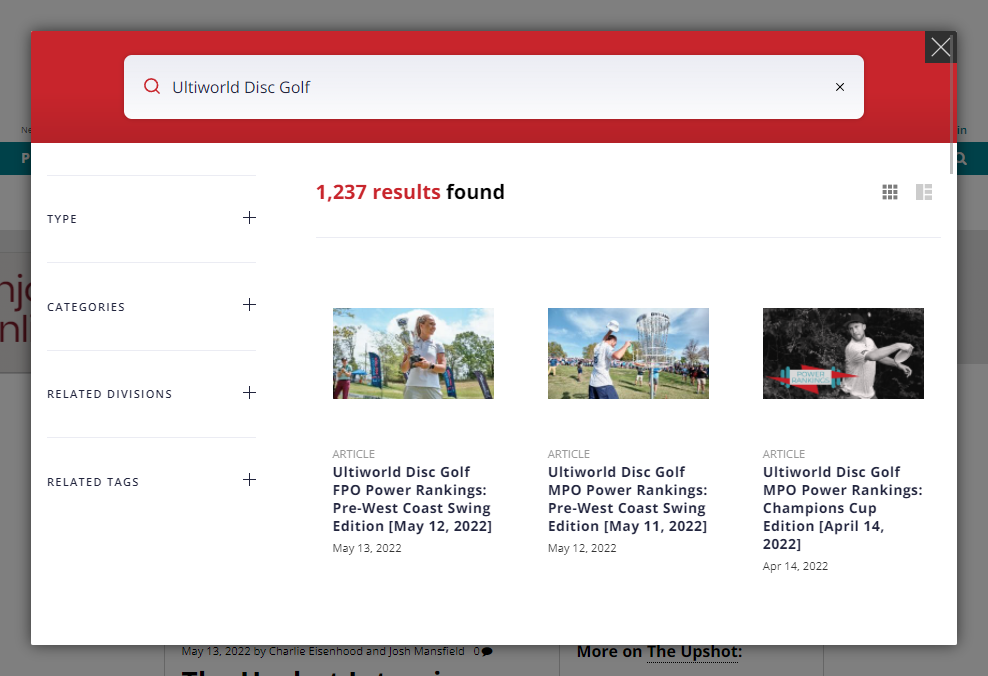 We are excited to announce a brand-new website search experience is now live on Ultiworld Disc Golf. If you were paying close attention, you may have noticed that we quietly soft-launched it a few days ago to make sure everything was in working order.
As we've added more and different types of content to Ultiworld Disc Golf, it's gotten harder to navigate the site. Many readers and many staff members had told us that the previous site search platform was growing increasingly inadequate.
Search is a hard thing to get right, and as we learned, one-size-fits-all solutions don't get you that far. Ultimately, a good search experience has to be tailored for the specific content it surfaces and the use cases where it's relied upon.
Our new search platform introduces some long-requested improvements reflecting our new breadth of coverage:
Searching all major content types (articles, livewires, features, events, and players)
Filtering with multiple refinements (by type, category, tag, and/or division)
Two different results views
Searching from a pop-up instead of a separate page
Much faster and more relevant results
The new platform also enables a number of other great search features, but we want to get a sense for how people use it before adding even more.
You may have also noticed other quality-of-life improvements when navigating our website in recent months:
Hierarchy links in the sidebar of our division pages
Archived links to every week of our power rankings
Automatic linking of many player names in articles
Related event & player links near an article's list of tags
All of these search and navigation improvements are laying the groundwork for some big website changes we have planned for this summer. Stay tuned!
If you notice any bugs with the new site search or if you have any other questions, don't hesitate to contact us by email at support@ultiworld.com.