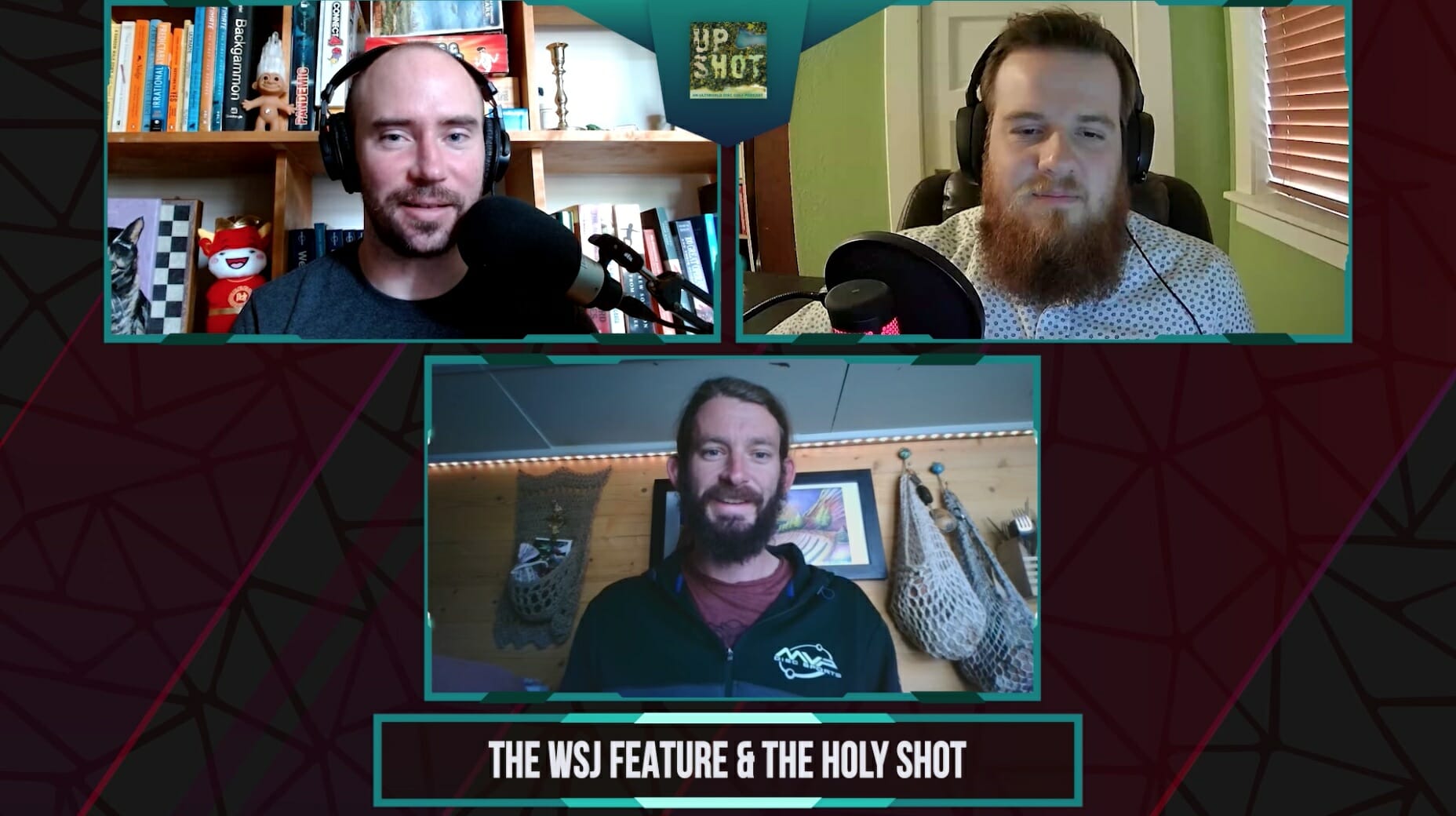 We catch up with the 2021 world champ.
In The Upshot Interview Series, Josh and Charlie talk with 2021 World Champion James Conrad about the Holy Shot, his interview with the Wall Street Journal, rock climbing, his 2022 season so far, and the future of disc golf.
The Upshot Interview #18: James Conrad
You can contact Charlie and Josh at upshot@ultiworld.com.
Note: You can follow Ultiworld and The Upshot on Spreaker. The podcast is also available on iTunes, Spotify, Stitcher, iHeartRadio, Deezer, RSS, Google Play, and your other favorite podcasting apps!