Live updates on the latest coronavirus news.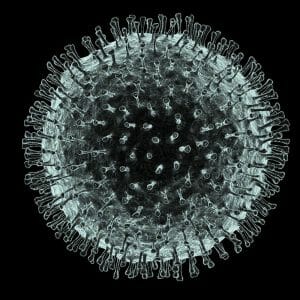 This article is being updated daily with the latest information about coronavirus-related impacts on disc golf tournaments, leagues, and players. Contact discgolf@ultiworld.com with additional news or information.
March 12
– There have been no further updates from the PDGA or the Disc Golf Pro Tour besides those linked below from earlier this week.
– The Ladies Professional Golf Association canceled its first three events of the season due to coronavirus concerns. The first scheduled event is now set to start on April 15.
– The PGA Tour played the first round of the Players Championship today as scheduled and announced plans to continue hosting events, though without spectators, effective on Friday, March 13. The decision to continue playing drew criticism from some players and analysts.
– USA Ultimate, the PDGA's counterpart in ultimate frisbee, canceled all sanctioned events through April 20th and revoked its sanctioning of all tournaments and leagues.
– Four new people tested positive for coronavirus in Kansas, where the Glass Blown Open is set to start on April 25. The state reported its first death.
– The National Hockey League announced an immediate suspension of games, the ATP men's tennis tour suspended play for six weeks, Major League Soccer suspended play for 30 days, and Major League Baseball suspended spring training and announced a delay of the start of the season by at least two weeks (the season was scheduled to begin on March 26; two weeks from that date is April 9th).
– March Madness, the NCAA college basketball tournaments, has been cancelled.
March 11
– Dozens of colleges and universities cancelled in-person classes and announced travel restrictions that extend to club sports, which could jeopardize participation for some athletes in the College DG Championships, even if it is rescheduled.
– The National Basketball Association abruptly suspended its season after Utah Jazz player Rudy Gobert tested positive for coronavirus.
March 11
– The College Disc Golf Championships were postponed indefinitely. It had been scheduled to start on March 30th.
March 9
– The Disc Golf Pro Tour made a statement about coronavirus, announcing plans for the WACO Annual Charity Open, which started on March 12th, to continue as scheduled.
March 6
– Ultiworld Disc Golf reported that the PDGA was monitoring the coronavirus outbreak, and that the Glass Blown Open, a nearly 2000 person tournament in Kansas in late April, was carefully watching the news to assess the safety of hosting the event. The PDGA made an official statement later in the day.