The only suspense left in the Open Women's division heading into the final round of the Bluebell Woods Open in Dunbar, Scotland, was exactly how much Kristin Tattar would take it by.
Over the first two rounds of the tournament, the Estonian star had built an impenetrable 16-stroke wall between herself and her closest competitor at the second Euro Tour event of 2019.
That total only grew in the final round, and Tattar ended with a 26-stroke advantage over fellow Estonian Kaidi Allsalu. Tattar's final score was an even-par 183, while Allsalu finished in second at a 26-over par 209, beating out Dane Iben I. M. Blaabjerg's third-place 35-over par 218.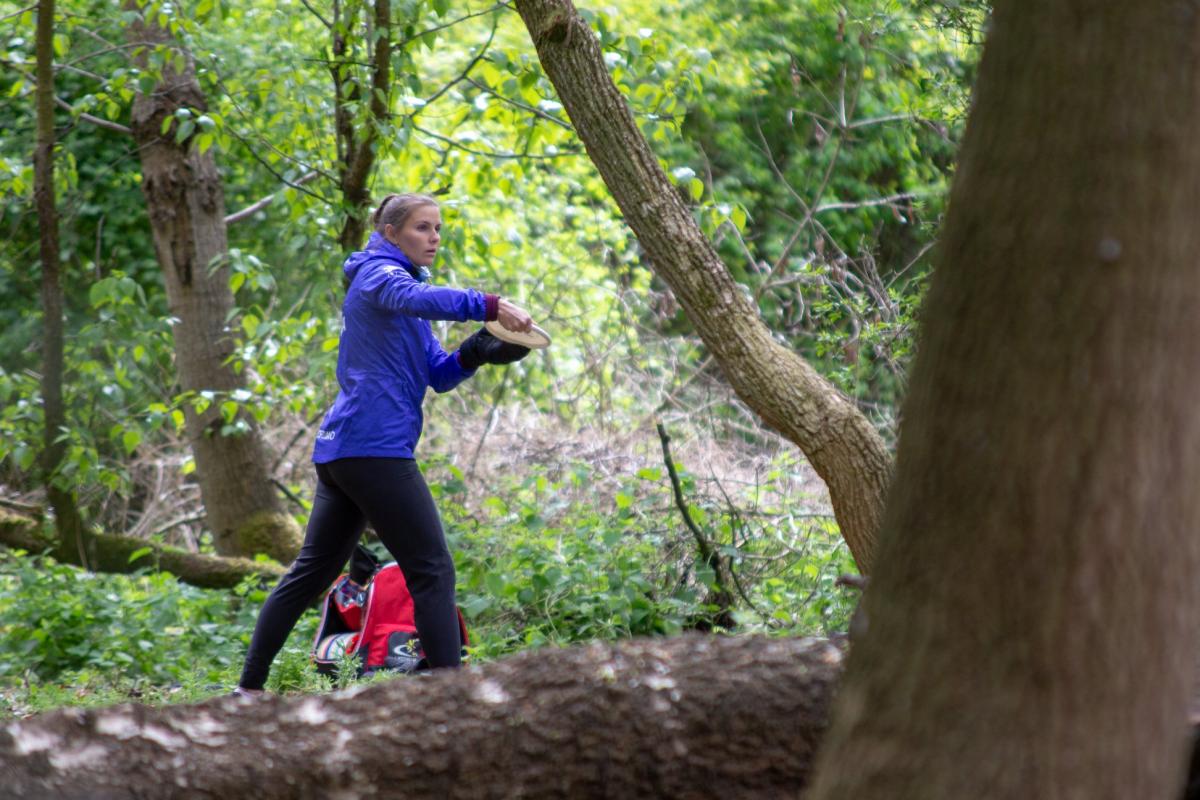 With such a big win coming on the tail of an 18-stroke victory at Euro Tour #1, the Dutch Open, it's likely good for Tattar's game that she rarely measures her success based on how she scores compared to her competition. Generally, her goal is to meet her own high expectations.
"Once again, like at Dutch Open, I can't say that I played excellent golf, but I also didn't mess up too bad anywhere," she said in response to questions about how she viewed her performance throughout the tournament. "I had some highlights and some bad shots — I guess that's how my rounds usually go. Overall, I'm happy since I played over my rating and won the tournament."
Some of the currently 936-rated Tattar's laid back response to her results could also come from how she came to Scotland with a 73-point rating advantage over the next highest-rated player, Allsalu. Consequently — though the women in second and third places played over their ratings by 29 and 30 points, respectively — matching Tattar's average of 966 over the weekend would have been an extremely tall order for either.
With wins in the first two Euro Tour events, Tattar is now well in the lead of the Open Women's tour points race. However, neither her nor partner Silver Lätt — who leads in Open tour points — are particularly concerned about that side of the circuit.
"These Euro Tours have just been warm-up tournaments for the upcoming season," Tattar said. "Silver and I also wanted to take part in the Dutch Open and Bluebell Woods because we haven't competed there before."
Still, both are registered for the upcoming Euro Tour #3 Kokkedal Open in Denmark. There, Tattar will have competition quite a bit closer to her own rating: 918-rated German Antonia Faber (who Tattar defeated at the Dutch Open) and the 915-rated Austrian Katharina Gusenbauer.
But Tattar faces an even bigger test next weekend as she goes up against young Finnish phenoms Henna Blomroos and Eveliina Salonen at the Prodigy Disc Pro Tour 2019 – Helsinki. The contest will be the first time the three standout European players will compete against each other in 2019.