A seismic shift for the Pro Tour.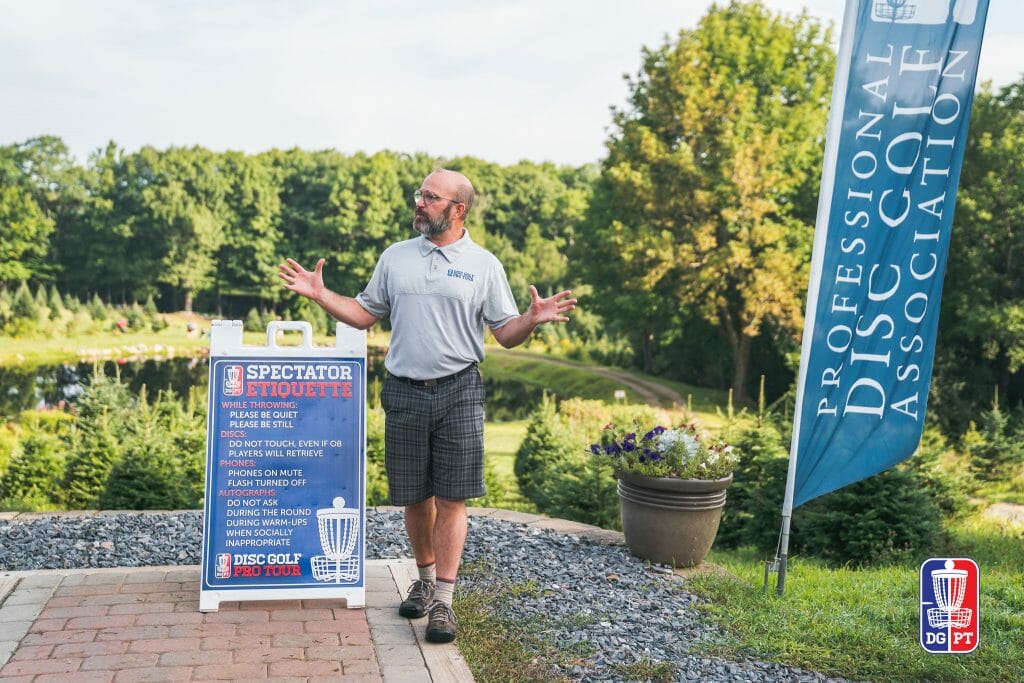 After founding and operating the Disc Golf Pro Tour for nearly four years, Steve Dodge is stepping aside.
Dodge has agreed to sell his majority stake in the Pro Tour to Todd Rainwater, an investor in the DGPT and minority shareholder since 2017.
"I was not able to meet all of the challenges that the Pro Tour brought my way, and with the recapitalization that Todd and crew are going to put into it, the Pro Tour has its best chance of success, and that's been my goal all along," said Dodge.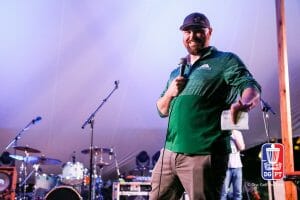 The new ownership group also includes Jeff Spring, a long-time tournament director who was involved with the Pro Tour briefly this year as a media and public relations consultant. Spring is being brought on board full-time as the CEO and Tour Director of the DGPT.
"I did recommend Jeff to Todd as someone who is fully capable of doing a great job in this position," said Dodge.
The Pro Tour will continue in 2019 as scheduled, with this weekend's MVP Open at Maple Hill, run by Dodge, setting up the home stretch of the season, which includes the Green Mountain Championship, run by Spring, and the Tour Championship.
According to people familiar with the arrangement, Rainwater's ownership group has committed funding for the Tour for the rest of 2019 and 2020, with a multi-year plan established beyond that. That's significant for the Tour, which was struggling to maintain operations throughout much of this season after a series of expensive missteps with media production and delivery that not only damaged the DGPT's relationship with fans but hurt its bottom line.
The new owners plan to work together with stakeholders and in closer concert with the PDGA, a departure from Dodge's more trailblazing and often combative style.
"The biggest thing is collaboration," said a source with knowledge of the situation. "We still think that our sport will thrive in this stage of its growth through collaboration across all different platforms and players and organizations."
Dodge will continue to consult with the Pro Tour and assist in the transition process over the next two months.
Rainwater — the founder of Nantucket Disc Golf and the Chairman of the Board of Trustees of the Rainwater Charitable Foundation, established by his late father, Richard — will not be involved in day-to-day Tour operations, leaving that to Spring and other staff members.
Both Rainwater and Spring declined to comment for this story.
"We'd like to thank the former ownership group, Disc Golf USA, especially outgoing Tour Director Steve Dodge, for their development of the DGPT to this point," Rainwater said in a DGPT press release. "We look forward to growing the vision that Steve has established."
Dodge was clear that his decision to sell the Pro Tour was in the best interest of its long-term viability.
"Since 2003, when I moved to Maple Hill, I've had the dream of being involved with the creation or the nurturing of disc golf and the pro side of the game," he said. "This couldn't be a better thing, to work for 10-15 years on a project or more and see it come to fruition. The reason that Todd stepped in and said, 'Yea, we can take this over,' is because he believes in what we're building. I'm very proud of what we've built and very thankful for the fans who've watched and proved that this is something that needs to be built."