Who are we missing? Who is in your top three?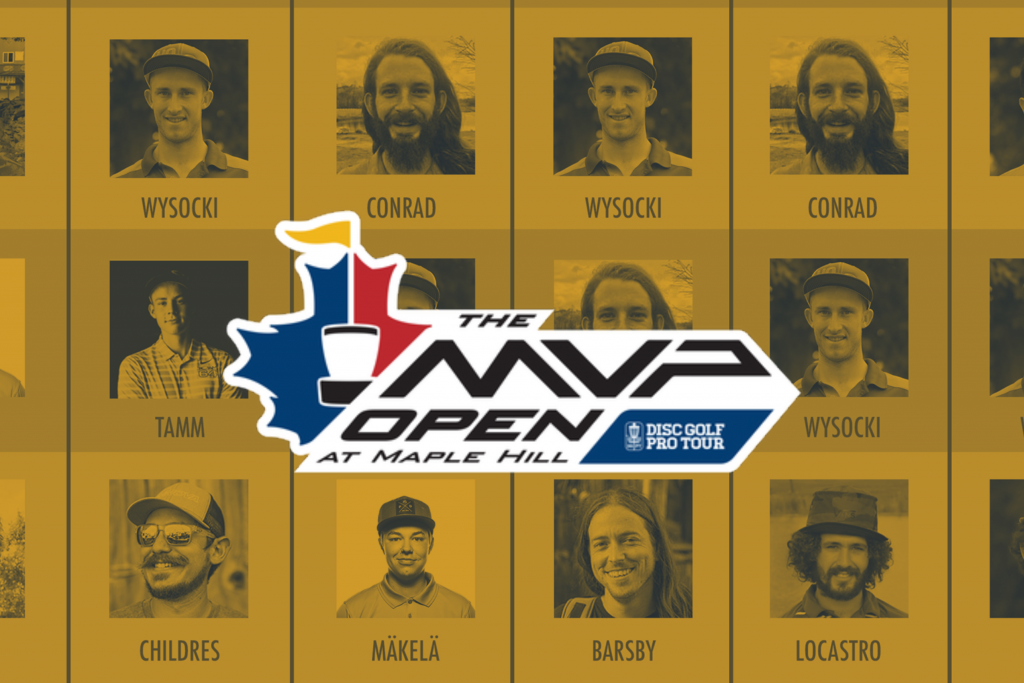 Were it another tournament, maybe the news of the Disc Golf Pro Tour's sale would overshadow that weekend's event. Alas, it is the MVP Open at Maple Hill, a course both players and fans alike look forward to each season. It's also historically been a pretty tough place to defend a title if you're an Open player. A couple key course changes have Maple playing tougher this season, so maybe we'll have a new crop of champions.
Dark Horse Criteria: This week we're excluding the top 10 in FPO and the top 15 in MPO from the Power Rankings. Additionally, any players falling outside the top 10/15 who are rated 950 or higher in FPO and 1030 or higher in MPO can't bat DH.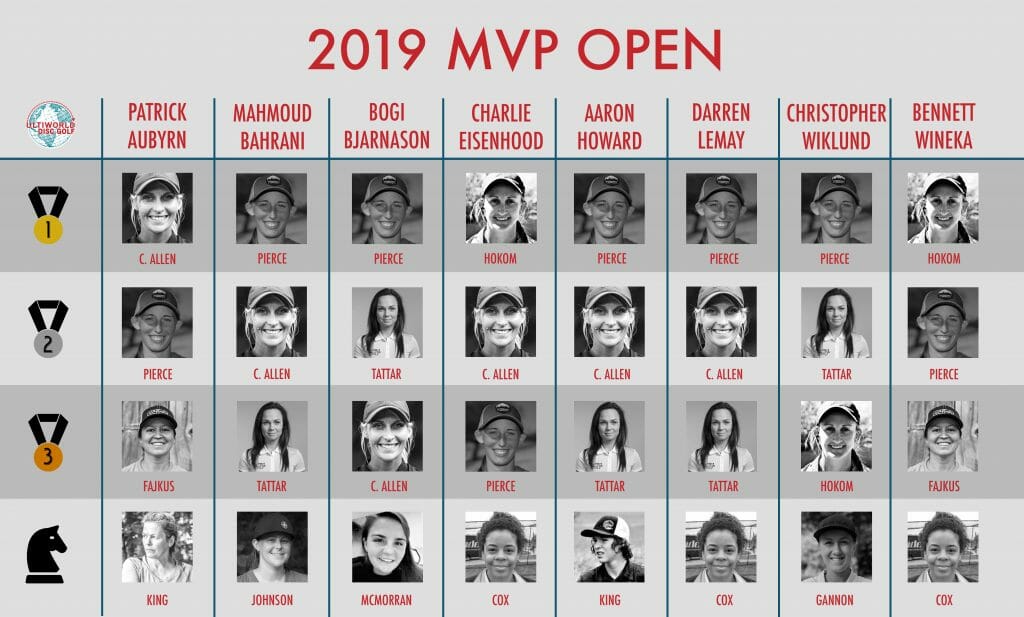 Rationale
2018 Podium: 1. Sarah Hokom, 2. Paige Bjerkaas, 3. Lisa Fajkus
With how dominant Paige Pierce and Catrina Allen have been this season, it's easy to forget that neither of them made the podium at the MVP Open in 2018. Pierce finished 15 strokes worse than winner Sarah Hokom, who averaged 989-rated golf for the weekend and ended with a stellar 1001-rated final round. Allen was 18 strokes back. We will be shocked to see either of the top two women miss the top five in 2019. Based on recent trends, they'll go 1-2.
Hokom has been a bit of a conundrum this season. She's never missed the top 10, but she's finished in every single digit spot at least once. Her five wins came at off-week A and B-tiers. She averages a sixth place finish at Elite Series events but is trending upward in her last five biggies: 9th at Ledgestone, 6th at the GLO, 7th at Idlewild, 5th at Worlds, and 3rd at the Delaware Disc Golf Challenge. Could this be the weekend she gets off the schneid?
Dark Horse picks are also pretty open across the board. Local Erica Johnson has three top 10 finishes at major events at Maple Hill, some dating back to its National Tour days. Rebecca Cox as just off the podium last season, and Elaine King has as many accolades as any other player in the sport, but this will be her first visit to Maple Hill since 2011.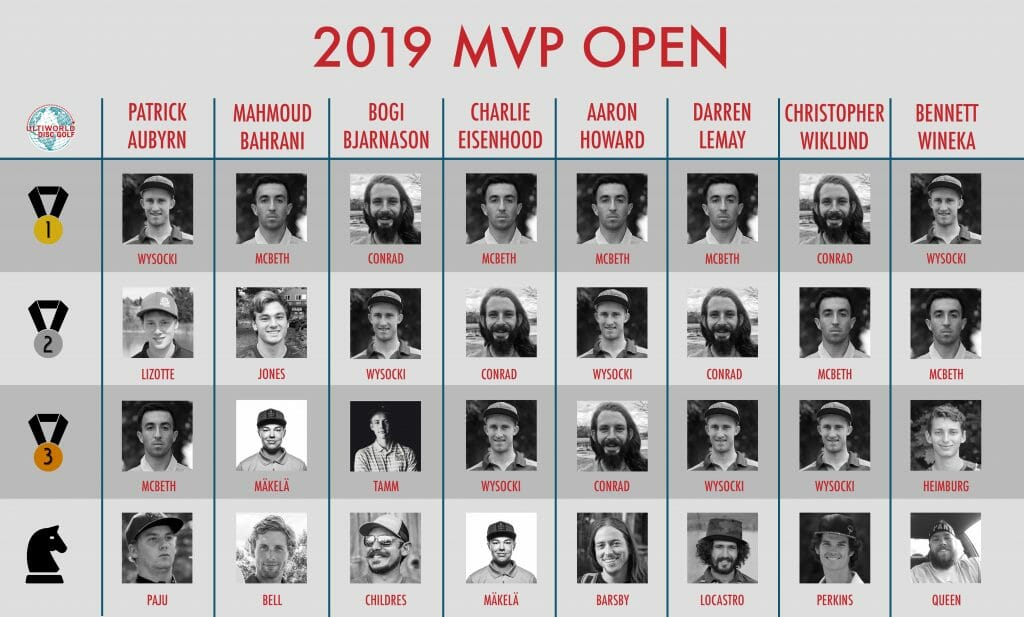 Rationale
2018 Podium: 1. James Conrad, 2. Paul McBeth, 3. Calvin Heimburg
No way around it, Paul McBeth is the favorite to win: two straight majors, six wins in his last seven tournaments, and seven of his 11 victories came at Elite Series events. He skipped the Delaware Disc Golf Challenge to revel in the afterglow of his fifth World Championship and get his head right for the MVP Open. But Mr. Podium Fantastic does not have history on his side. In the Open division, only two golfers have multiple wins at Maple Hill dating back to the 2004 Marshall Street Disc Golf Championship: Ricky Wysocki (2015, 2017) and Cale Leiviska (2007, 2012). McBeth's finishes since the year of the 1121 and his only win at Maple Hill(2013): 2, 2, 12, 3, 6.
James Conrad was able to hold off McBeth last season, but reread that last graf if you need to hear reasons why he'll have a hard time repeating as champion.
Even though he's been playing as well as anyone since the final rounds at Pro Worlds, Wysocki doesn't have the win to show for it, and while he's on seven podiums he's only chosen to win two.
A bit surprising that two players didn't receive more recognition. Simon Lizotte is a local now and should know Maple Hill as well as he knows the billiards table in the Sap House. Maybe the familiarity knocks him though. It's tough to defend home turf. Gregg Barsby, on the other hand, plays sneakily well at this event, tying for fifth in 2018 and getting solo fourth in 2017. He made only a single Dark Horse pick.