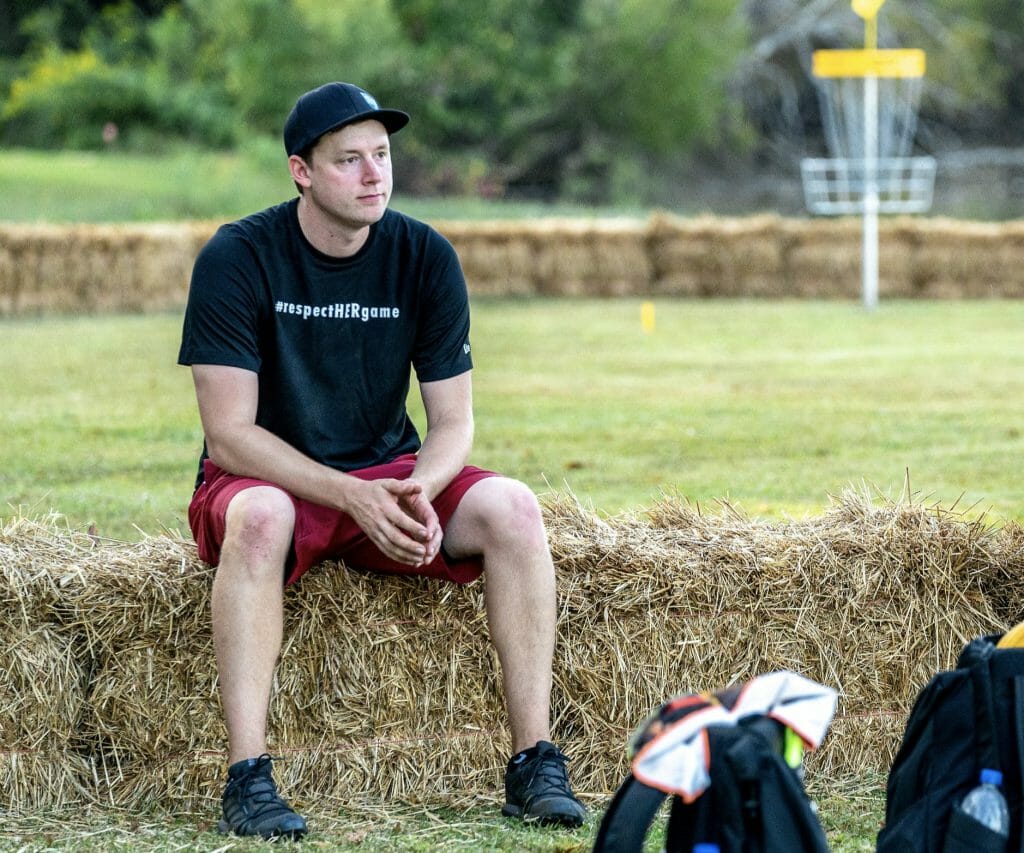 Citing injury, frustration, and an ill-timed parking lot fender-bender, Simon Lizotte is ending his season early and withdrawing from this week's Disc Golf Pro Tour Championship.
"Since last weekend my elbow has been feeling worse and I had to quit a practice round yesterday. I should have taken a break way earlier," said Lizotte in a Facebook post. "After weeks and weeks of feeling like nothing is working, I've come to a point [where] going home feels like my last option. I tried to push through and make things happen."
Lizotte finished 69th at last week's USDGC. It was the second year in a row he failed to cash at the major.