The final warmups for the year's first major.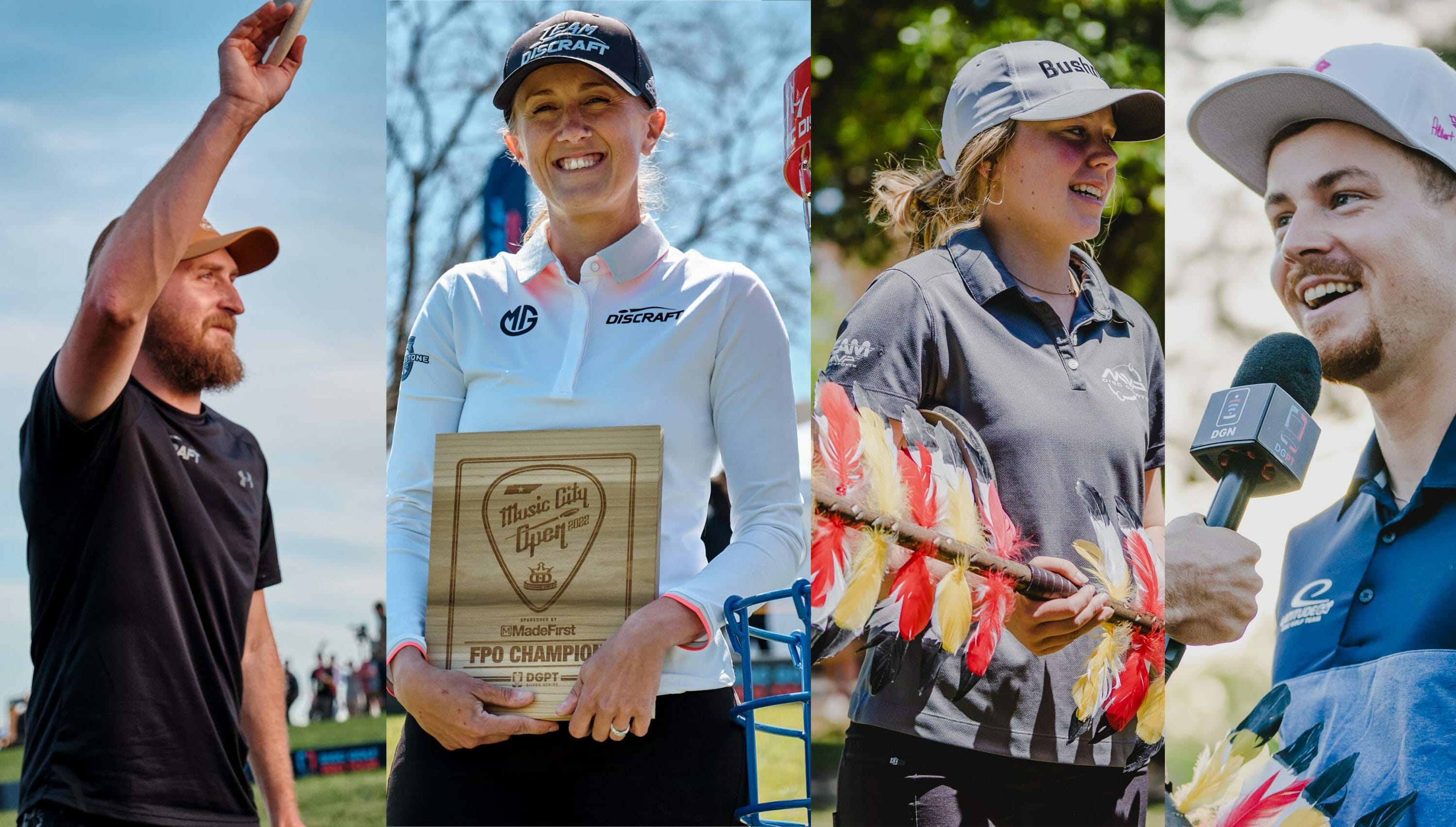 With the first major of the season starting in just two days, many touring pros got in a final tune up over the last two weeks at one of the DGPT's two Silver Series stops: the Music City Open in Nashville last week and the Open at Tallahassee over the weekend.
In Tallahassee, it was a tournament of firsts. Estonia's Albert Tamm got his first win of 2022 and his first-ever win in the United States after beating out Matt Orum by two strokes. Tamm shot the highest-rated round of his career (1080) in round 1 en route to the victory. He led the field in tee-to-green performance on the weekend.
"I wasn't thinking that much," he said about his strong opening round. "Just being in the flow and taking it one shot at a time. And just enjoying the overall Florida vibe."
Tamm becomes the first European player to win a DGPT event — Elite or Silver — in 2022. He's also the second European to win a DGPT tournament since Germany's Simon Lizotte won the 2018 Memorial, an Elite Series stop. Lizotte also won the 2015 Ledgestone Insurance Open, then a National Tour event. Tamm is now in 29th place in the DGPT standings.
Meanwhile, in FPO, 18-year-old Stacie Hass won her first Silver Series event and just her third A-Tier in FPO with a dominant performance, topping Valerie Mandujano and Jessica Weese by five strokes. She averaged 967-rated golf, the best tournament performance of her young career, surpassing her 941-rated 5th place finish at last year's Clash at the Canyons by 25 ratings points.
Hass was the best putter at the tournament, cashing in 79% of her Circle 1X putts and 11% from Circle 2, and she was inside the top 10 off the tees. She flashed the full spectrum of skills that helped her get a 2nd place finish at the 2021 Junior World Championships.
"It's crazy," she said. "I was just shooting for top five at best. So I'll take the win."
Hass is now in 20th in the DGPT standings.
Chris Dickerson, Missy Gannon Claim Wins in Nashville
At the Music City Open on April 1-3, two multi-time tour winners took home trophies in the Volunteer State.
Playing at home, Chris Dickerson won his second straight Silver Series event after his Open at Belton victory in March, showing off his tremendous control in the fairways on an approach shot focused Mill Ridge course to beat Adam Hammes by three strokes. It was his fourth Music City Open win.
"Whenever you come back to your home state, there's always a good feeling," he said. "And I think that feeling of being near your home kind of plays into how you're feeling for the tournament. So it always helps." He moved from 4th to 3rd place in the DGPT standings after his win.
Missy Gannon, after winning the 2021 Disc Golf Pro Tour Championship and Player of the Year Award, won her first event of 2022. A bumpy start to her final round was matched by most of the players at the top of the leaderboard; three key late birdies helped her separate and win by four strokes over Kat Mertsch.
"It feels great," said Gannon. "I felt like I was starting to ramp up a little bit. Finally kind of feeling my stride, feeling my putt again. So, yea, it feels good to come out with a win." She moved up two spots into 6th place in the DGPT standings.