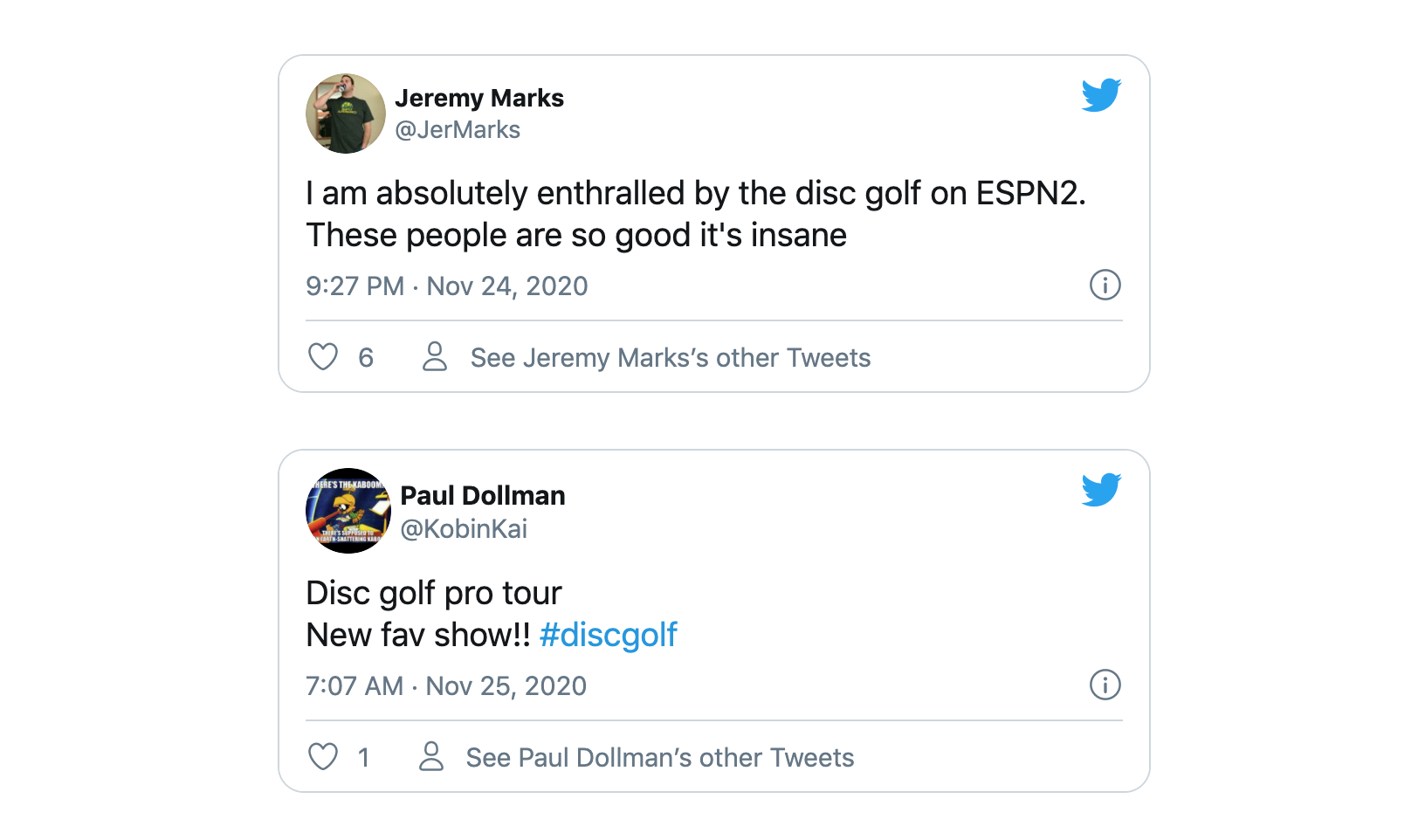 The reviews are rolling in.
Last night's broadcast of the Disc Golf Pro Tour Championship finals on ESPN2 was, of course, a huge hit with disc golfers and fans. But what did outsiders think?
There was a ton of social media engagement about #DiscGolfOnESPN, including hundreds of Tweets, mostly from people who were clearly unfamiliar with the sport and just came across the broadcast on television. The large majority of the reactions were positive, though there were still some typical hippie and weed jokes.
Here's a selection of reactions from Twitter from across the spectrum:
The volume of social media engagement far exceeded what we saw for the CBS Sports Network broadcast of the Dynamic Discs Open over the summer. That's no surprise: ESPN2's audience is vastly larger than CBSSN's.
Now, what about established disc golf fans? What did they think of the broadcast? Here's a sample:
Now, we wait to hear about the broadcast's ratings, which should be available in the coming days.