2022 showcase to be held on temporary course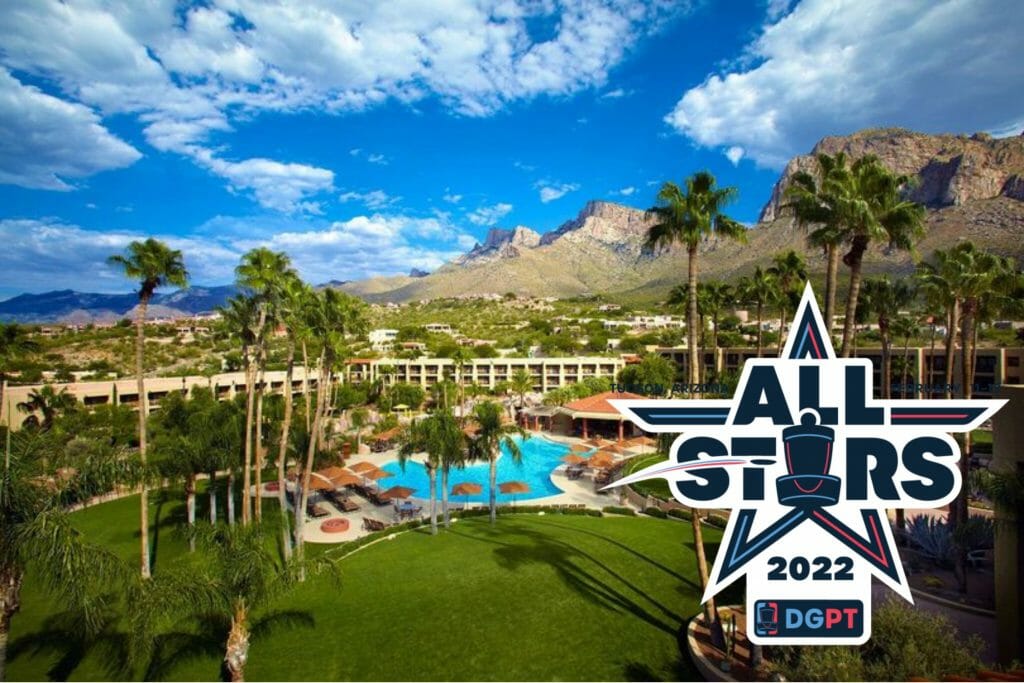 The Disc Golf Pro Tour All-Star event will return to Arizona, February 11-13, for its second annual showcase at a new venue, the El Conquistador Resort, which also hosted the 2021 Arizona State Disc Golf Championships.
"We are excited to bring the All-Star event to the Tucson, Arizona area for 2022," said Jeff Spring, DGPT CEO and Tour Director. "We learned a lot from our inaugural event and are looking forward to building on that foundation to make this an event that fans look forward to for years to come. There's no better way to kick off the 2022 season than by watching the top professionals battle it out in a showcase like All Star Weekend."
Twelve players from both the MPO and FPO divisions will make up the All-Stars fields, increasing from eight players in each division a year ago. The top eight players for each division were determined by 2021 DGPT points, and the final four in each division were decided by a system equally weighting 2021 DGPT points, 2021 DGPT Championship finish, a fan vote held in November and a media vote. The full All-Star field and final format details for the 2022 event, which will change from the format played for the 2021 edition, will be announced over the next month.
Last year at Fountain Hills, Kona Panis and Paul McBeth beat out the field of eight All-Stars in each division in a format that included doubles and singles play to take home the inaugural title.
Spectator tickets for the 2022 DGPT All-Stars event went on sale Monday, January 17, 2022 and start at $20.