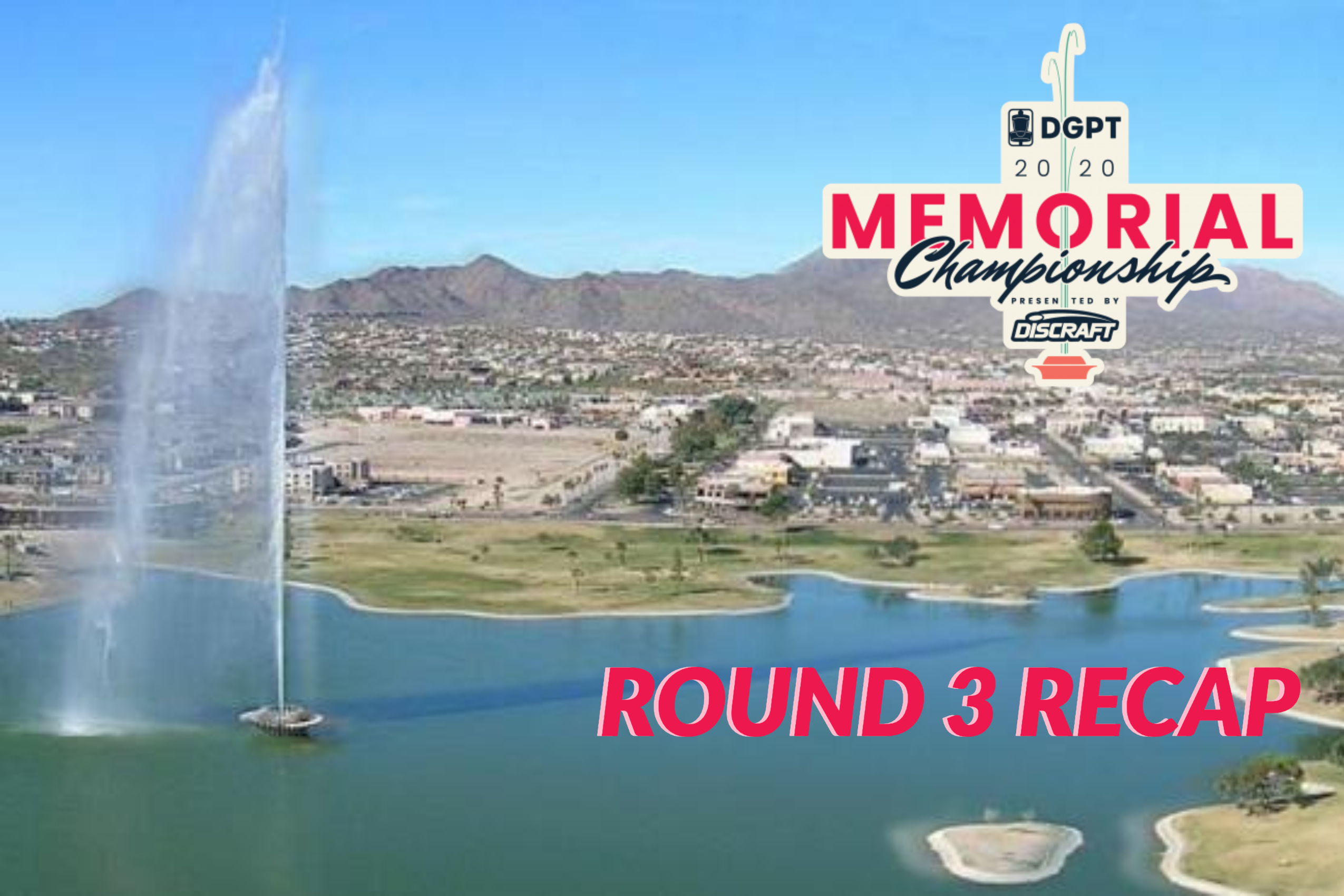 The Memorial Championship – Round 3 Recap
2020 Memorial Championship Round 3
Moving day at the Memorial Championship and Vista del Camino brought a new set of challenges and shot opportunities.
Who was able to take advantage of the change of scenery?
Open Women
A masterful, bogey-free performance from Paige Pierce stretched her lead to eight strokes. She sits at 27-under par 145 total after her 1057-rated, 12-under par moving day at Vista del Camino. Her 94% Circle 2 in regulation rate was 16 percentage points higher than the next closest competitor.
Pierce's third round is two strokes lower than Eveliina Salonen's final winning total score from 2019. It was also Pierce's third highest-rated round of her career and best since April 2018.
Jennifer Allen continues to defend her turf well, staying in second place at 19-under par on the back of a 7-under par third round. She was perfect from C1 until the final two holes.
The putting has not been sorted out but Catrina Allen made a move back up the leaderboard with a 6-under par. She was behind only Pierce for fairway hits on the day.
Finnish duo Salonen and Henna Blomroos are in fourth and third, respectively, and Blomroos may still have a chance at second place. She is four strokes behind Jennifer Allen at 15-under par, while Salonen is another five back at 10-under.
Some final placements may be decided on hole 18 Sunday, as no Open Women's player was able to birdie the hole, and the average score coming in almost a stroke over par. Jennifer Allen was the only player to birdie hole 10 in the division, parking her upshot. Pierce was the only one to get hole 13 and hole 16. Same for Salonen on hole 5.
Heard
"Today [the discs] were coming out exactly when I wanted them. It's like I was painting the lines on the fairways. I could see exactly which skips I was going to get." – Paige Pierce
Statline
Four women — Pierce, J. Allen, Salonen, C. Allen — finished Saturday with 1000+ rated rounds, a total that never happened on the Disc Golf Pro Tour in 2019. The second round of the Jonesboro Open came closest and saw three women come in at four digits — C. Allen, Blomroos, Rebecca Cox.
Highlights
2020 memorial paige pierce hole 16 drive
2020 memorial paige pierce hole 13 putt