A map of McBeth's briliance.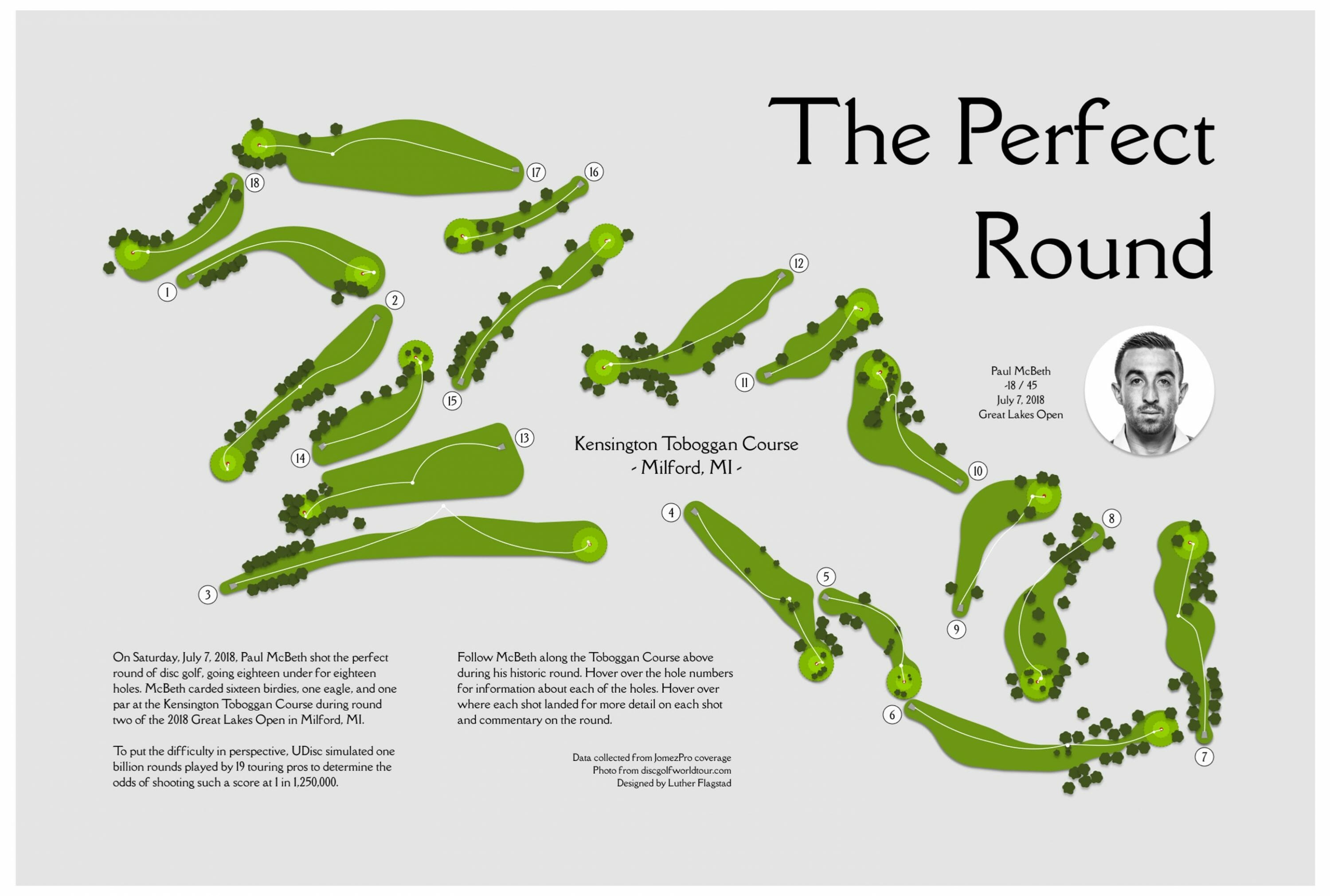 Click to expand.
Paul McBeth's 18-under performance at the 2018 Great Lakes Open is widely considered one of the greatest disc golf rounds of all time. As you might expect, it was an 1108-rated statistical marvel, but seeing it visualized might be even more impressive.
Luther Flagstad, a data analyst living in Brooklyn, created this shot-by-shot hole map of McBeth's 16 birde, one eagle, one par performance in Milford, MI, at the Kensington Toboggan Course. If you go to the Tableau page, you can hover over each shot for a description of its length and shape, plus see some commentary from Flagstad on the round.
You can relive the full round below:
Paul McBeth 18-under | Great Lakes Open