Top pros leading charge for focus on athleticism, not appearance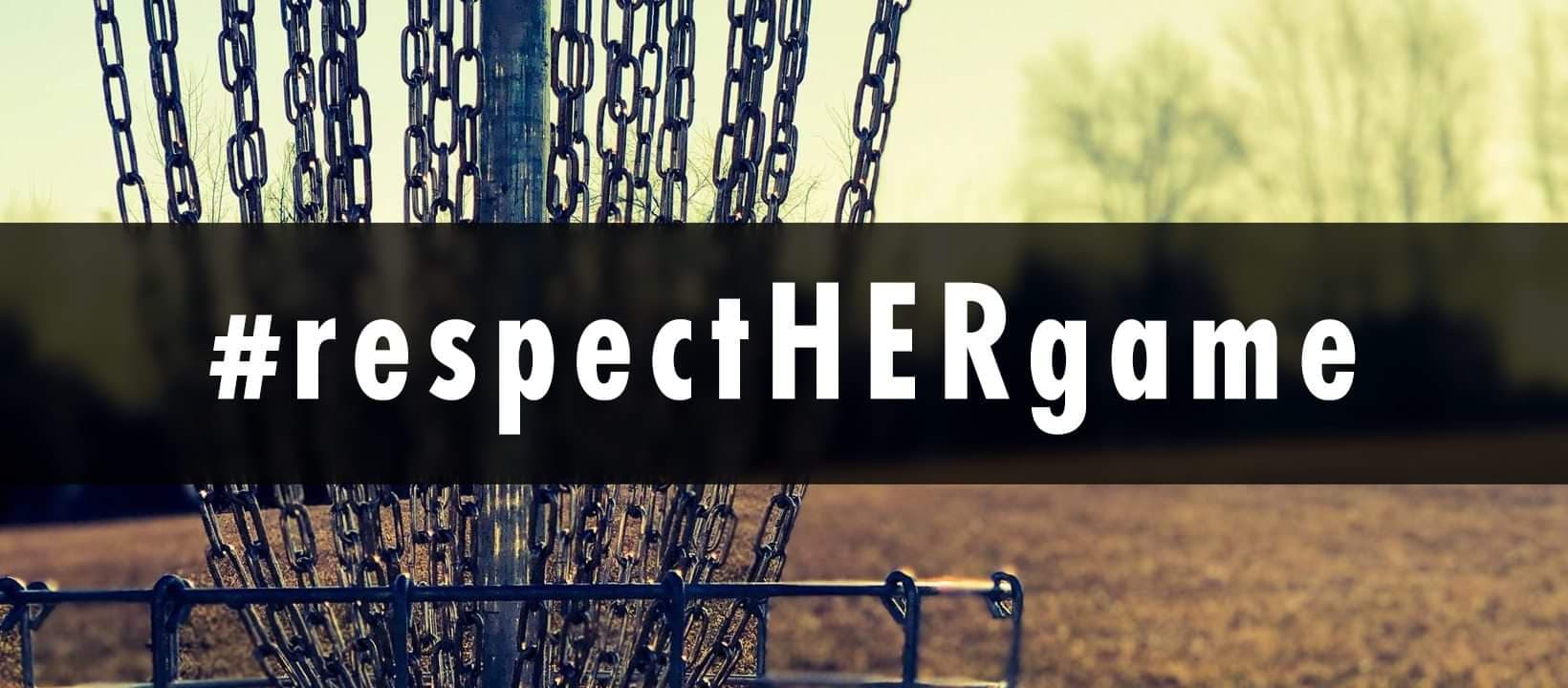 #respectHERgame, a new social media campaign led by professional disc golfers Sarah Hokom, Catrina Allen, Hailey King, and Sara Sinclair, launched today to combat sexism in disc golf.
"Female disc golfers have more value than their appearance," reads the campaign's mission statement. "We deserve to be promoted ethically in the disc golf media. We will not stand for bullying or harassment online or on the course."
Female disc golfers have long been subject to demeaning and sexualized comments both on the course and online, from replies to social media posts to the live chat on coverage of the top professional players. With limited or no moderation of such comments, players and fans have grown accustomed to simply avoiding the comments section.
The #respectHERgame campaign addresses that directly: "Simply ignoring hateful comments sends a message to the community and future players that we accept this negativity and requires the targets of this bullying to constantly block out the hate and not internalize it. Many times, this causes our most beloved players to retreat from social media and stop interacting with fans altogether. It's time to stop ignoring it and stand up to the hateful comments, both online and on the course. While this may not stop trolls from trolling, it will send a message to anyone who is a target and anyone reading the comments that this type of behavior is unacceptable and that the community at large supports women or any other target of bullying."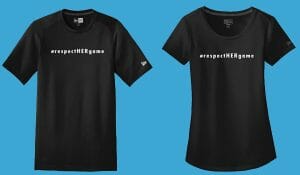 As a part of raising awareness about the campaign, some professional players teeing off on Wednesday for the first round of the year's only Majors — the Women's National Championship and USDGC — will be wearing #respectHERgame t-shirts during the competition. Many pro players are posting statements on their social media accounts today as well.
The conversation about sexism in disc golf has been increasing recently, particularly following a JomezPro Instagram post that had numerous sexually charged comments (the comments have since been turned off) and subsequent pressure for more comment moderation from members of the DiscGolf4Women Facebook group. Jomez has since increased their comment moderation.
A recent Ladies of the Chains podcast addressed the sexism problems that women have been battling. Catrina Allen recently started a women's-only private Instagram account that she calls "an exclusive, private & safe place for women to learn what it takes to become a top disc golf athlete."
The #respectHERgame website has tips for players, TDs, media members, and those looking to fight back against bullying or harassment online or on the course. If you want to be involved, find out more about their social media campaign.