Liz Lopez makes her return to disc golf eight years after her departure.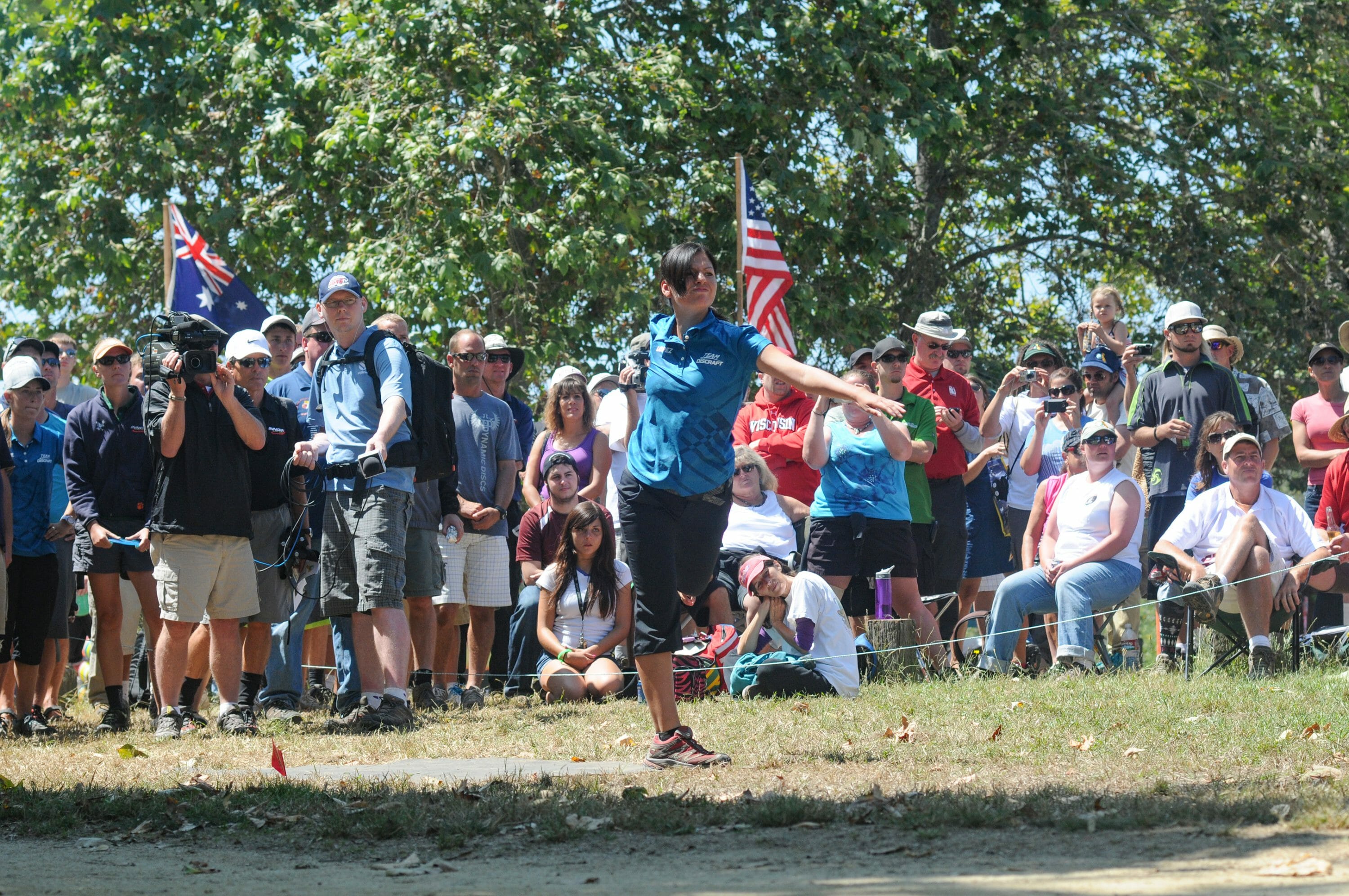 Peoria, Illinois – August 2015.
After shooting an uncharacteristic 13-over-par 70 in the opening round of the 2015 Ledgestone Insurance Open, Liz Lopez recorded a DNF for the first time in her nine-year career. She left for her Texas home that night, bringing eight years on tour to an abrupt end.
Aside from a few social rounds and a couple of local tournaments in 2017, she barely touched a disc for seven years. She was so removed from the game that when a group of work colleagues took up disc golf and invited her along for a round, none of them knew she had played.
When she walked around the course with Maria Oliva in the Portland Open last year, another member of the card asked, "so have you played before?"
Lopez is returning to the game though, as an analyst for the Disc Golf Network. The new show is called Tournament Central, which will air before the start of play, between rounds, and after the close of play for most of this year's major tournaments. We caught up for a chat recently and talked about what Disc Golf has meant to her, why she left the game, what she has been up to in the ensuing years, and the contribution she hopes to make.
---
Kingsley Flett, Ultiworld: So why did you leave the game so suddenly?
Liz Lopez: At Ledgestone it really came to a head. Halfway through that first round I was barely able to hold the disc, let alone control it. I'd been experiencing some extreme anxiety in many of the events leading up to it. The feeling of excitement to play tournaments had been replaced by fear. I promised myself that was the last time I was going to feel like that.
I just had this intense feeling like this was no longer where I needed to be. It wasn't so much that life in those days for a touring pro was hard, although it certainly was. It was more the loss of independence that came with that existence. Always having to rely on others in some way: for rides, to split gas money, or for somewhere to sleep. But none of that would have mattered if I'd felt I was reaching my potential. I'd left college in the second year, at 20, to go on the tour and at 28 I felt that I didn't have much to show for it. I felt like there was more to me than just "disc golfer." I didn't like that being the only part of my identity. I knew there was something more and I wanted to chase it while I was still young enough. I didn't want to start finding myself when I was in my thirties.
KF: What have you been up to in the last eight years away from professional disc golf?
LL: When I decided to leave, I separated myself from the sport completely. I spent a few years solo traveling around the world. I lived in Australia for a while. Travel made me feel confident for the first time, confident in my ability to provide for myself and navigate in a world that I knew little about.
I went back to school and got my bachelor's in media communications, then started working in tech for companies like Apple, Facebook, and currently with Under Armour. It's the kind of life I dreamed about when I was touring.
KF: How does it feel to be back involved again?
LL: It feels crazy because I have created a whole different life since then. But despite my abrupt exit I never resented the sport. The Portland Open last year was the first tournament I'd been to in a while. The DGPT was not around when I was playing so I wanted to support some friends and take in this experience in my new city. Many of my old friends came over and gave me a hug, it felt nice to be back among the disc golf family. In a way it felt like coming home.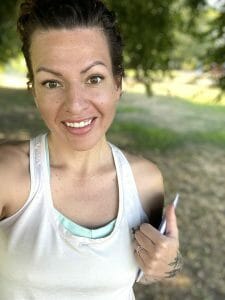 KF: The game has changed a lot in that time. Has it been difficult to bring yourself back up to speed? Not just on the players, but on how differently the game is played now?
LL: I remained close friends with a few people who never left the scene so I couldn't help but keep informed on some of the happenings. However, I really started paying attention about a year ago. It amazes me how much it has changed. It makes me so happy to see the growth and progression on the women's side.
I can remember the days when Jeremy Rusco was selling discs out of the back of his trunk, and we were printing tee signs for the Glass Blown Open on Eric McCabe's home computer. Being witness to stuff like that, then now seeing the size of the Dynamic Discs warehouse and knowing that they can afford to pay players six- and seven-figure salaries, it's mind blowing.
KF: Having said all that, what do you think has stayed the same?
LL: Something that hasn't changed is the lack of diversity in the sport. There has been so much growth in courses being installed around the world and in underserved areas. However, we are not seeing a big increase in minorities competing on the professional level. Although there is progress being made it is evident there is much work to be done in this area.
I grew up in a tight Hispanic community, so disc golf was really away from what I was used to. It felt like, it's just me, there aren't many people like me here. I was proud of representing but also, I wished I wasn't so alone in it. Towards the end of my career, back home in San Antonio, I remember seeing Valerie and Alexis Mandujano. They were just girls, but it gave me so much joy seeing more Latinas entering the sport. So when I started tuning back in and saw that they were now women, and succeeding, I felt really proud. But it's still just them. Still a massive lack of diversity.
KF: How are you feeling about your role with DGN? Nervous? Confident?
LL: I'm a little nervous because this is an entirely new experience, but I am mostly excited. I feel confident in being caught up enough to know what I am talking about.
KF: What uniqueness do you think you will bring to the broadcast?
LL: I can offer a fresh perspective. As a former player, current fan, and recent outsider I can communicate in a way that fans and people who have no clue what is going on can understand. I feel like I'm a passionate person and despite my needing a break from it, my love for the game, my appreciation for what it has given me and the people I have met through it, has never dimmed.
KF: What interests or excites you the most about this new role with DGN?
LL: I'm excited to add color to the broadcast. Literally and figuratively. To grow this sport, we need to appeal to as many people as possible. So as a Hispanic female in what is still a white male dominated scene, I hope I can reach out to people who might not have otherwise been curious about the sport. I am hoping to use this platform as a stepping stone for bringing attention to this underserved community of disc golfers in hopes we can find ways of increasing tournament participation.
Liz Lopez
Touring Pro: 2007-2015
76 Wins
2008 Rookie of the Year
2009 World Mixed Doubles Champion
Best World's finish: 3rd
Best USWDGC finish: 2nd
Highest World Ranking: 3rd
Highest Player Rating: 953
Highest Round Rating: 1011