Round 2 Recap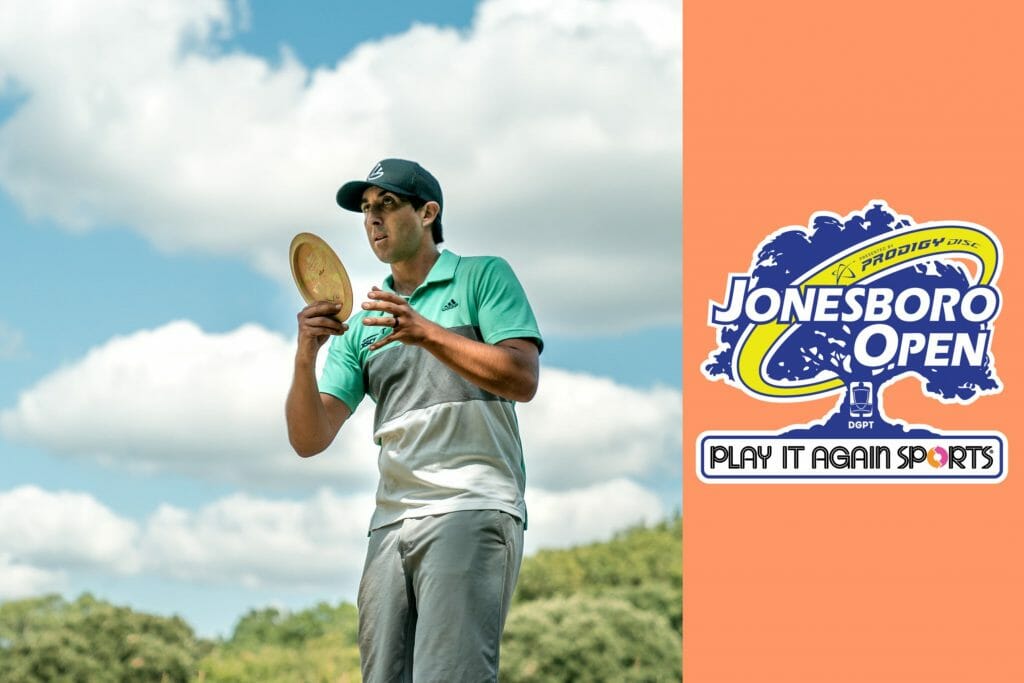 It was another day of picture-perfect disc golf weather in the Natural State, and the players took full advantage during round 2 of the Jonesboro Open.
Coming into round 2 with a share of the lead, Paul McBeth would grow his outright lead to several strokes, before giving it up, and then retaking it again to finish the day in first place by three strokes at 22-over par total after turning in a 10-under par round. Calvin Heimburg, who was tied in the lead, overtook McBeth for first place momentarily on hole 13 after tying the score on hole 10 despite being behind two early. McBeth closed out his round with four birdies over the final five holes as Heimburg was even par with two bogeys on the same stretch. Heimburg is in second place at 19-under par.
McBeth leads the field in every major driving category — fairway hits, parked shots, Circle 1 in regulation, Circle 2 in regulation.
round 2 jonesboro lead changes
Playing several cards ahead of the leaders, Paul Ulibarri tied the tournament hot round at 12-under par and moved into fourth place at 16-under par total, up 14 spots from day one. He was tied with McBeth and Heimburg for the overall lead at 16-under as he finished his bogey-free round and the lead card was on hole 10.
Topping Ulibarri's move into the top 10 was Kevin Jones's 23 spot jump into a tie for eighth at 12-under par total. Reid Frescura fell four spots from lead card into eighth as well, and while his round wasn't the strongest showing, he did have an eventful start to the day that doesn't show on the scorecard. His opening six holes were played 1-under par but included big recoveries from the dense thickets, putts from the trees, and patented water skip on hole 6.