Live coverage, commentators, and next day coverage.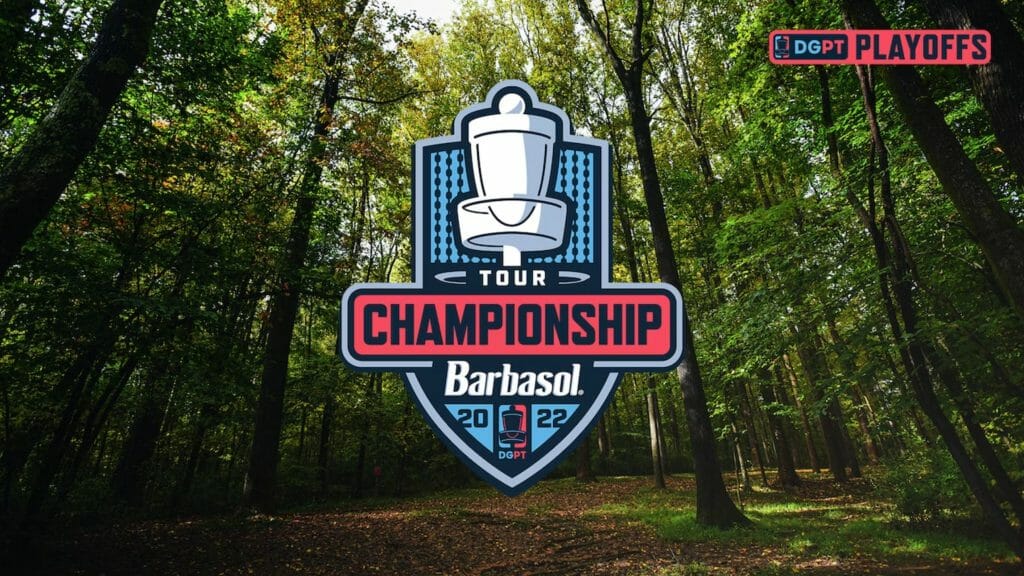 This it it! The final tournament of the 2022 disc golf season is upon us, and $302,000 is up for grabs at the Disc Golf Pro Tour Championship. With a unique survive-and-advance format with scores resetting after each round, players will have to play hot every day in order to win the event.
The early rounds of live coverage from the DGPT Championship will only be available on the Disc Golf Network, the DGPT's over-the-top subscription service.
What is the schedule of live video streams for the 2022 DGPT Championship?
Play-in tournament coverage begins Wednesday, October 12th, at 9:00 AM Eastern on the Disc Golf Network.
MPO coverage begins at 1:00 PM Eastern.
Stay tuned to DiscGolfNetwork.com for timing details about later rounds.
Is there any free coverage of the 2022 DGPT Championship?
Final round live coverage is available free of charge on the DGPT YouTube Channel while live coverage of early rounds will be exclusive to Disc Golf Network.
JomezPro, GK Pro, and Gatekeeper Media will have next-day post-produced round coverage on YouTube for free.
JomezPro will cover MPO top card. GK Pro will cover the FPO top card.
Gatekeeper Media will cover MPO second card.
Who is commentating the 2022 DGPT Championship?
Terry Miller will be doing play-by-play with Nate Doss providing MPO color and Valarie Jenkins providing FPO color on the live coverage from the Disc Golf Network. Brian Earhart (MPO) and Zoe Andyke (FPO) will provide on-course updates during the broadcast.
Will there be a press conference at the 2022 DGPT Championship?
Yes, the DGPT aired a live press conference on Tuesday, October 11th. It is available on the DGPT YouTube channel.
2022 DGPT Championship Press Conference
Schedule
Simon Lizotte 6:50
Gannon Buhr 16:46
Corey Ellis 26:43
Jeff Spring 37:23
Calvin Heimburg 46:42
Paige Pierce 56:48
Kyle Klein 1:06:45
Catrina Allen 1:16:43
George Sappenfield 1:26:42
Chris Dickerson 1:46:45
Val Mandujano 1:56:42
Kristin Tattar 2:07:12
Missy Gannon 2:17:56
Joel Freeman 2:27:13
Ella Hansen 2:37:01
Kat Mertsch 2:56:42