The movie premieres tomorrow!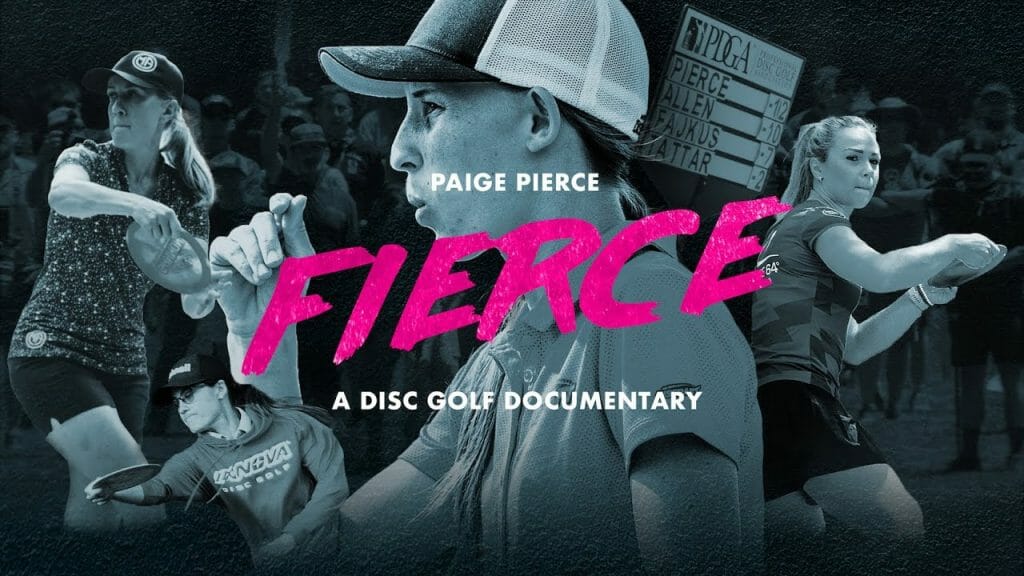 Tomorrow, on August 10th, Fierce — the feature-length documentary about Paige Pierce — will premiere on the Disc Golf Network! It will be available to watch for purchase from now until September 4th. Anyone who purchases a ticket will have access to the film forever.
"This limited showing on Disc Golf Network is a critical step next in the process of achieving mainstream distribution for the documentary," said Pierce in a statement. "The goal right now is to show that the disc golf community is hungry for this kind of story and that the film would do well with a wider audience. Partnering with Disc Golf Network is a natural fit to make this happen and I can't wait for my fans to have a chance to see the film."
Pierce and the Fierce production team are hoping to secure a wider release of the movie on a larger digital streaming platform. Selling tickets
You can buy a ticket to watch Fierce right here.
How do I buy a ticket to watch Fierce?
To buy a ticket to watch Paige Pierce's documentary, click here to go to the DGN website to purchase access to the movie. It costs $11.99 and is available to everyone. Current DGN subscribers receive 50% off via a coupon code that was emailed to subscribers. DGN subscribers can also contact fiercefilm@dgpt.com to receive the discount code.
When can I watch the movie? And how do I watch it?
The film will be made available to view on Wednesday, August 10th. The film can be accessed at this link after purchase. It will also be available in the DGN apps on mobile and Roku.
Will I only be able to watch the movie for a limited time?
No, you'll have access forever as long as you buy a ticket before they go off sale on September 4th.
Are there any extras? I heard about a Q&A.
Yes, anyone who buys a ticket before August 10th will receive instructions on how to attend a live Q&A with Pierce and the film's director, Wilson Hansen, at 9 PM Eastern time on the day of the premiere (Wednesday, August 10th).
Is there any sample footage available?
Yes, don't miss the trailer: