Finn to tour US in 2020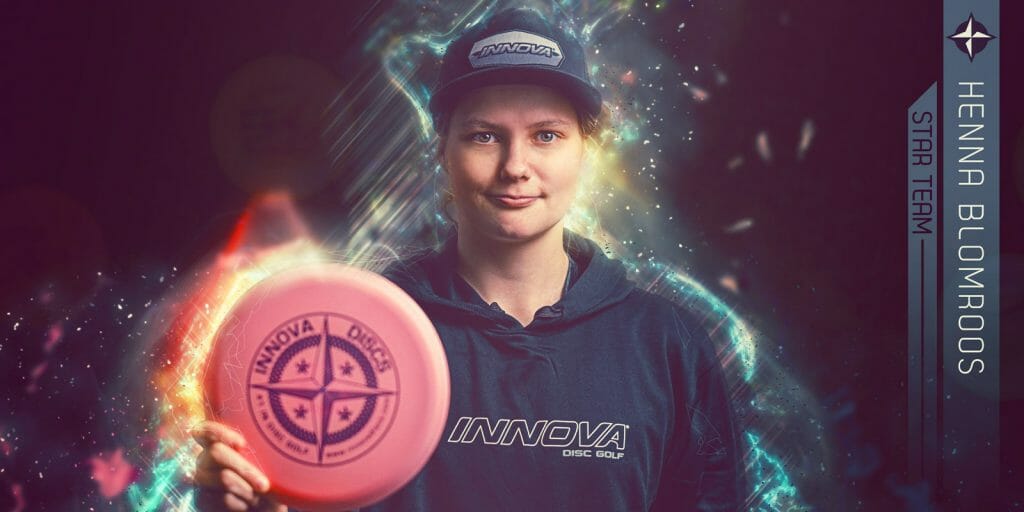 The biggest known Open Women's free agent going into the 2020 season has chosen a sponsor with 19-year-old Henna Blomroos and Innova Discs announcing a 1-year deal Wednesday.
Blomroos joins touring partner and fellow Finn Eveliina Salonen on Innova's Star Team.
Sources tell Ultiworld Disc Golf that as many as five companies approached Blomroos during the 2019 season after it was known that she would be leaving Prodiscus at the conclusion of the season.
Blomroos currently has plans to tour the United States in the spring and summer with Salonen. She previously played in stateside events at the 2019 PDGA Pro Worlds and 2019 Jonesboro Open. The upcoming season will be her first full year "on tour."
Discmania CEO Jussi Meresmaa has seen Blomroos's game grow firsthand.
"She's been working and studying aside from [pursuing] disc golf and she's still be able to reach the third highest [FPO] rating in the world, and win both the European Champion title and Finnish National title," Meresmaa said. "There is a high ceiling on Henna's game."