While many are content with competing as an amateur for their entire disc golf career, there are those with the desire to not only play as a professional but to thrive as one. That path can sometimes be a rocky one — especially during the first year — but there are always a handful of rookies that traverse the trail better than anyone else, with the most successful earning the title of PDGA Rookie of the Year.
The two who were most adept at making the transition in 2018 were Mason Ford of Harlingen, Texas, and Lauren Butler of Elk River, Minnesota.
There are only a few ways to earn points towards both the Rookie of the Year and the Player of the Year awards: Win a B-Tier, finish in the top five at an A-Tier, and finish in the top 10 at either a National Tour event or a PDGA Major event. Points cannot be earned at C-Tiers or PDGA Leagues.
POY/ROY Points Breakdown
| Tier | 1st | 2nd | 3rd | 4th | 5th | 6th | 7th | 8th | 9th | 10th |
| --- | --- | --- | --- | --- | --- | --- | --- | --- | --- | --- |
| Major | 30 | 18 | 16 | 14 | 12 | 10 | 8 | 6 | 4 | 2 |
| National Tour | 25 | 18 | 16 | 14 | 12 | 10 | 8 | 6 | 4 | 2 |
| A-Tier | 15 | 8 | 6 | 4 | 2 | | | | | |
| B-Tier | 5 | | | | | | | | | |
View the full POY/ROY final standings »
Mid-December B-Tier Victory Earns Ford ROY Title
With only four years of disc golf under his belt, 22-year-old Ford rose to the top of the 2018 Rookie of the Year leaderboard. Hailing from Harlingen, Texas — one of the southernmost cities in the United States with a population of just 65,000 — Ford put forth the effort needed to dramatically improve his game in a short period of time while also going out of his way to participate in PDGA events.
"[Harlingen] is literally 15 minutes from the border," Ford said. "You can't get much farther south. I have to drive four to five hours to go to pretty much any tournament. Most of them, I go alone and end up spending 10 hours in the car alone just to go compete."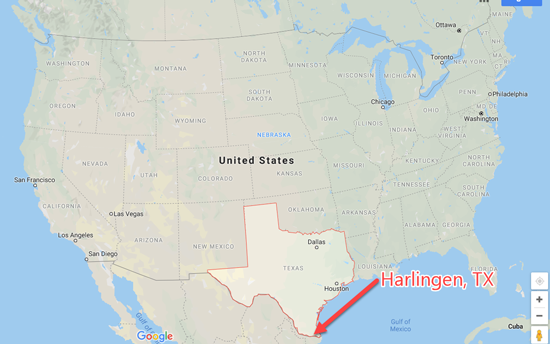 Ford's race for the title began in July, when another Texas rookie, Anthony "AP" Perkins, explained to an unknowing Ford that they were currently tied for the lead at 15 points. This served as a turning point for Ford, who works as a veterinary technician by day. The knowledge motivated him to make the long treks to as many events as he could for the remainder of the year. As the year progressed, points were few and far between for both Ford and AP, with Ford earning only five more by the September update and AP still stuck with the 15 points he earned for his victory at the Texas State Disc Golf Championships.
Meanwhile, 2017 Amateur World Champion A.J. Carey was making a run of his own. When the November update rolled around, Carey had caught up with AP, while Ford sat just five points ahead. With only the month of December to go, the race was on — whether they knew it or not. Carey made the first move, snagging a B-Tier victory on December 9 to add five more points to his total and tie it up with Ford. On the weekend that followed, both Ford and Carey were competing in B-Tiers. With first place being the only way to earn ROY points at a B-Tier, winning was the only option.
Ford was motivated once again and was fortunate enough to have just a 40-minute drive for his final event of the year.
"Going into the tournament, I remember thinking, 'I have to win this if I'm going to win Rookie of the Year,'" Ford recalled. By the time Ford's final round had begun, Carey's had already ended, with Carey finishing in second place, five off the lead. All Ford needed to do was hold onto the 11-stroke lead he had built up after round one, and he did so with ease, winning the event by 12.
With a relocation to San Antonio on the horizon, Ford plans to compete in far more events than he did in 2018 in the months and years to come. As far as goals, he has only one for 2019, and it is certainly an attainable one.
"I just want to get to 1000-rated," said the currently 998-rated Ford. "Even at the beginning of the year, I thought that was a longshot. But so far this year I have yet to not average at least 1000-rated for my rounds."
Autumn A-Tiers Leave Butler's Competition in the Dust
Referring to Lauren Butler's journey to becoming the 2018 PDGA Rookie of the Year as a grind would be a serious understatement.
Butler hit the ground running when she decided to go pro for the 2018 season, competing in 26 events overall — 18 of which were A-Tiers and the last 15 of which came without a single week-long break between them. Add to that two stops on the PDGA National Tour, the PDGA Professional Disc Golf World Championships, and five additional B/C-Tiers, and one might assume that she took to her rookie year as if she was a seasoned veteran.
That's because she was. Butler might have been touring as a "pro" for the first time in 2018, but she was already well-traveled; she went all-in as an amateur as soon as she realized it was a possibility.
"Me and my partner have been 'on tour' for like four years, but we were doing the amateur circuit," Butler said. "We had just found out about disc golf and thought, 'Oh, you can live in your car and play disc golf professionally? We're gonna make our way there.'"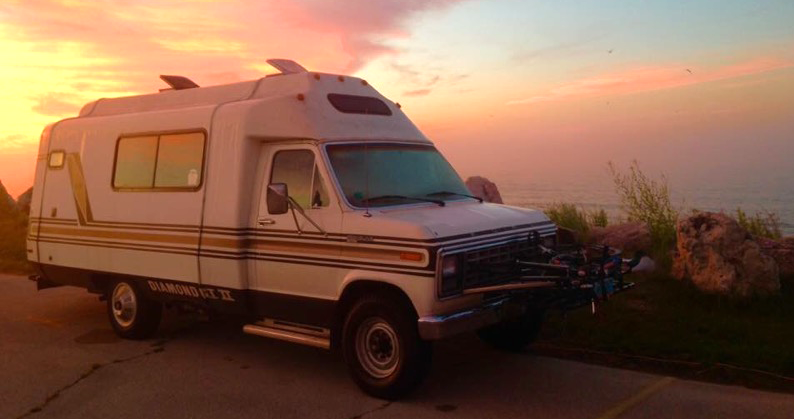 Just a few months into her rookie season, Butler earned a spot in the national spotlight after her opening round at the 2018 Dynamic Discs Glass Blown Open meant she would be playing on the lead card, on camera, alongside Paige Pierce, Rebecca Cox, and Lisa Fajkus. While the year was off to a great start, Butler's handful of finishes outside the top 10 at National Tour and Major events didn't garner her any points toward the ROY crown — a title she wasn't even aware she was in contention for until after her 15th-place finish at Pro Worlds in August.
"When I finally found out, I thought, 'Oh, well, now there's this thing and everybody knows I'm in second place,'" Butler said with a laugh. "'…I'd rather be in first place.'"
Butler was sitting one point behind New York's Missy Gannon after the July ROY update. The November update gave Butler a five-point lead, and with one B-Tier and four A-Tier events still to go on her calendar it was time to seal the deal. And that she did.
After a victory at the West Texas Disc Golf Champions B-Tier in early October, Butler widened the points gap to 10. For the next four weekends in a row, she not only competed in A-Tiers, but she finished in third, second, fifth, and third, respectively, all with a minimal amount of rest or time to practice: The weekend after her B-Tier in Texas she headed 1,833 miles northeast to Warwick, New York. When that event ended, Butler traveled another 2,914 miles west to Ukiah, California, and then pushed on to Oklahoma to compete in two more back-to-back A-Tier weekends.
Butler went on to finish the year with 77 points, 25 of which were earned in the five-week stretch to end the season. A grind, yes. But certainly, one that was worthwhile.
Now on the road again, Butler is more focused on getting more women involved in the sport than she is on her personal résumé as a professional disc golfer. "I just want to keep having fun and keep growing the sport," she said. "It's been amazing to watch tournaments go from six girls one year to 20 girls the next. I want to see more women playing and more women getting paid to play and tour around the country."
2018 Players of the Year
McBeth Takes Back the Reins, Pierce Repeats for Third POY Title
The Player of the Year award is handed out via a similar points compilation process as Rookie of the Year, with a twist: The top 10 contenders receive bonus points based on five categories — player rating, money earned, average cash per event, tournament wins, and overall winning percentage — to determine the final winner.
For the last six years, the honor has gone to either Paul McBeth or Ricky Wysocki for the Open division and to either Pierce or Catrina Allen for the Open Women's division. That trend continues, as McBeth and Pierce have once again finished at the top of the leaderboards.
McBeth and Pierce share a similar story for their 2018 season: When the July update was published, neither of them were in the lead. McBeth sat 15 behind both Eagle McMahon and Wysocki, who were tied for first place, while Pierce trailed Allen by just a single point. Wysocki claimed the sole leader position in September, with both McMahon and Chris Dickerson now ahead of McBeth. Allen added three more points to her lead over Pierce.
One important thing to note, however, is that the September update did not include any results for events in September, which is when both McBeth and Pierce made huge moves. McBeth earned 73 points in September alone with a second-place finish at Pro Worlds, a first-place finish at the Delaware Disc Golf Challenge National Tour event, and a first-place showing at the United States Disc Golf Championship. Pierce did much of the same, racking up 68 points thanks to an A-Tier and B-Tier victory, plus a second-place finish at Pro Worlds and a first-place finish at the United States Women's Disc Golf Championship.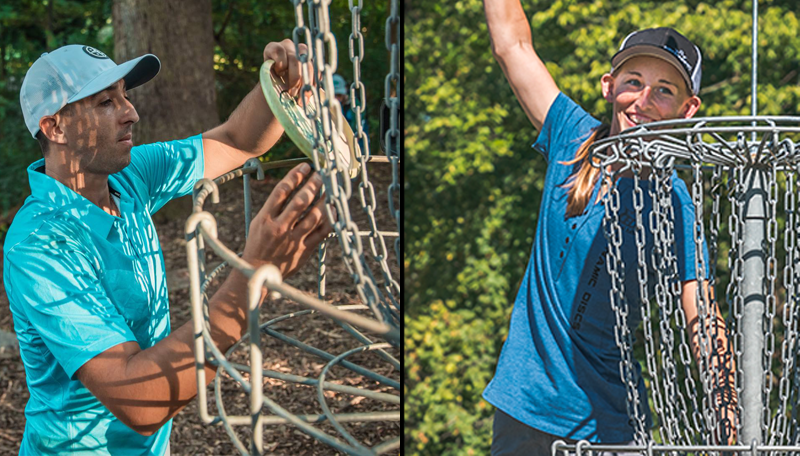 Congrats to Mason Ford, Lauren Butler, Paul McBeth, and Paige Pierce. For a full list of the final standings and additional details, visit the Player/Rookie of the Year page.