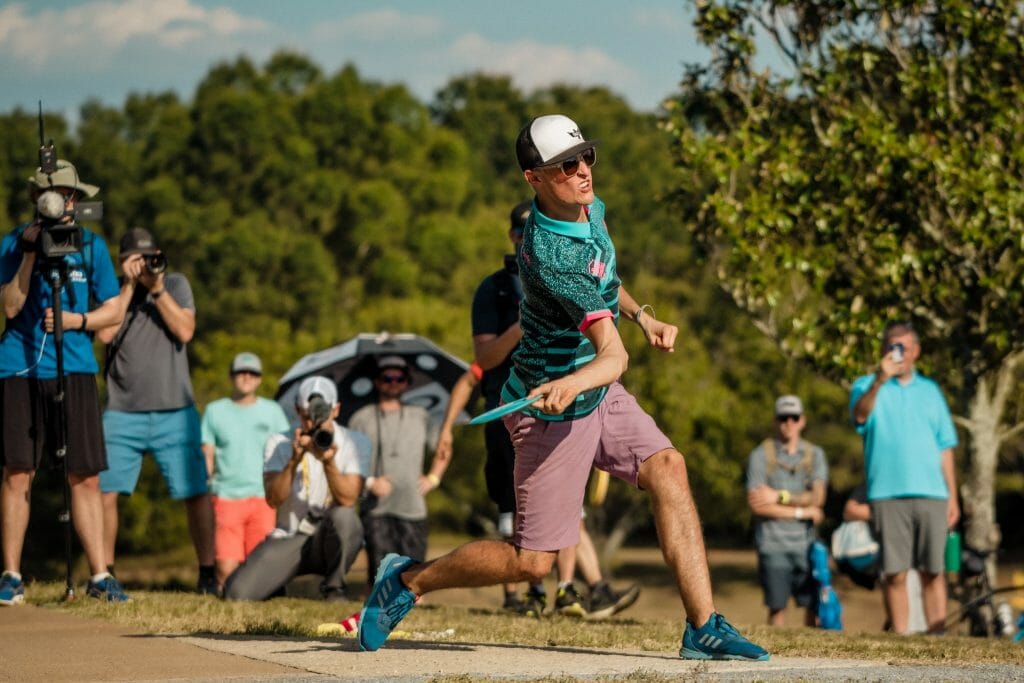 Eagle McMahon will stay with the only disc manufacturer sponsor he's ever had, signing a 3-year extension with Discmania to stay with the company through 2023.
"Negotiating contracts, while exciting since you see opportunities, is stressful and can take away from day to day life," said McMahon in the official announcement. "Now that we have come to an agreement, I'm excited I can start training and focus on the years to come."
Since signing a 2-year extension before the 2019 season, McMahon has won three Disc Golf Pro Tour events and a National Tour event, is currently the fourth highest-rated player in the world, and is one of only four players to ever reach a rating of 1050 or higher.
McMahon has had a number of signature series discs released through Discmania, including the highly sought after "Cloudbreaker" variant of the DD3 distance driver. He first became sponsored by Discmania in 2014.
Both he and fellow Crush Boy Simon Lizotte will have their Discmania contracts up at the end of the 2023 season.