The Disc Golf Pro Tour Match Play Championships–set to be held in Bailey, Colorado–are now just a week away. The Pro Tour announced the 32 players that will be competing in the event, along with the pools that will define the new format.
Each player will play a 12-hole match against each of the three other players in their pool. The winner of each pool will advance to the semifinals, where they will play full match play rounds to determine who makes the final and ultimately the Championship.
Here are the pools for both MPO and FPO: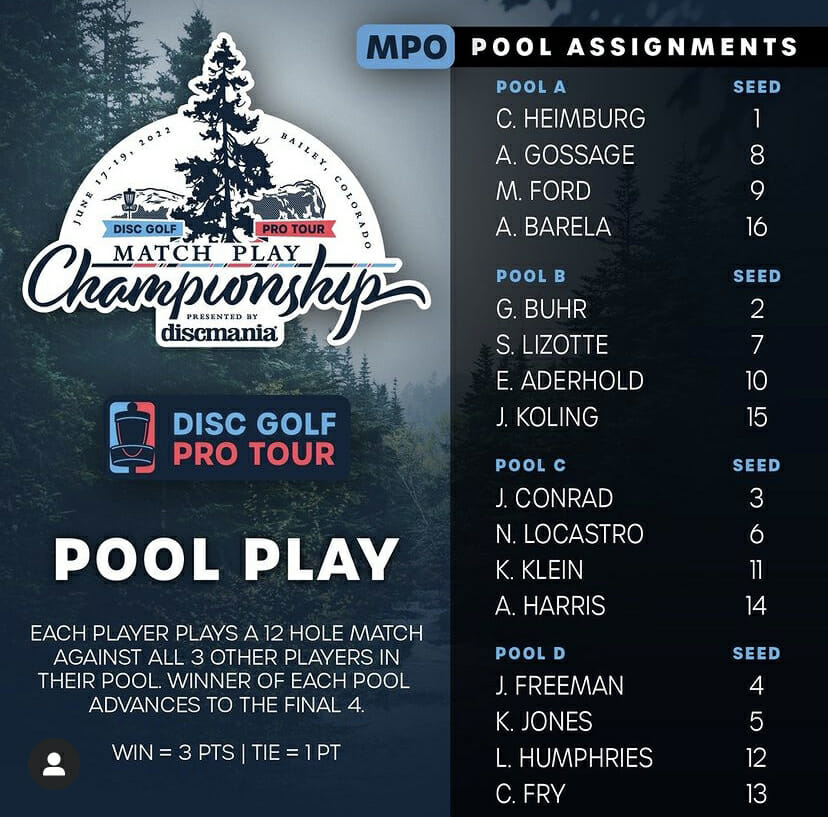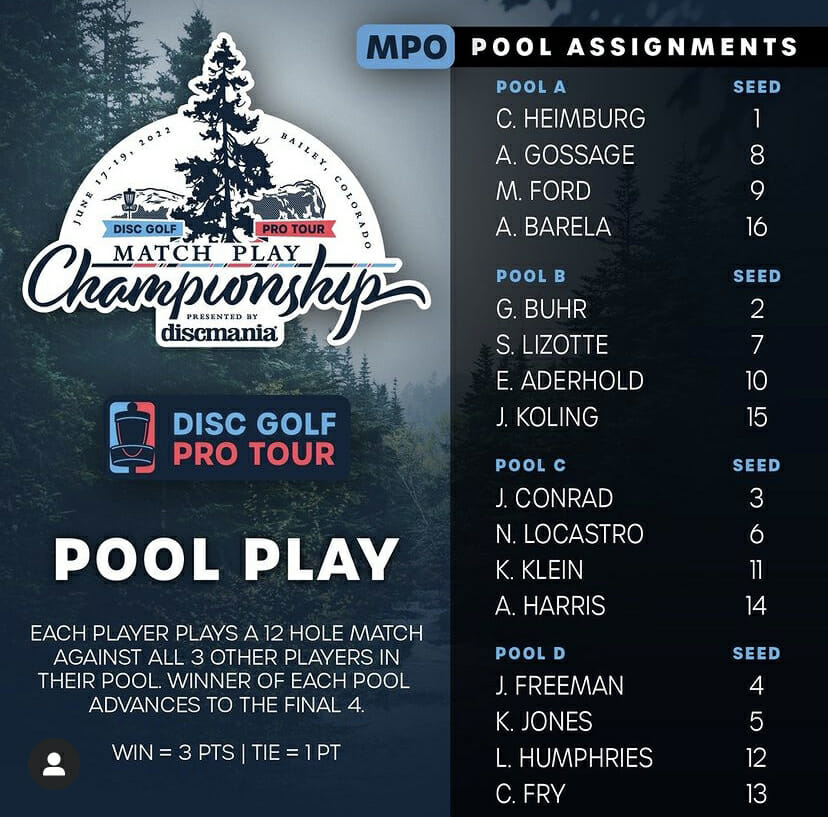 A number of qualified players will not be in attendance. On the FPO side, the following players (and their DGPT ranking at the time of the invitations) will not be competing:
#1 Kristin Tattar
#2 Paige Pierce
#3 Catrina Allen
#17 Jessica Weese
#19 Kona Panis
Here are the qualified MPO players that declined their invitations:
#1 Ricky Wysocki
#3 Chris Dickerson
#5 Paul McBeth
#9 Drew Gibson
#11 Matt Orum
#14 Emerson Keith
#16 Chris Clemons
#18 Corey Ellis
#21 Thomas Gilbert
#25 Casey White
The Pro Tour held a Match Play Championship for the first time in 2021. Calvin Heimburg and Paige Pierce won the event, with each taking home $10,000. This year's payouts have not yet been announced.