An equal bounty for the MPO and FPO champions.
The Disc Golf Pro Tour Championship will pay out the winners in both MPO and FPO at least $15,000 each, the biggest combined first place payout in disc golf history, and a total prize purse of at least $94,000.
Only twice before has a player pulled down $15,000 for winning a tournament: in 2007, Ken Climo won $15,000 (close to $19,000 in 2020 inflation-adjusted dollars) for winning the USDGC, and in 2009, Nikko Locastro won the prize for his USDGC win as well.
A $15,000 for the FPO champion will be far and away the biggest prize for a female disc golfer. Paige Pierce won $5,500 for winning the 2017 PDGA Pro World Championships, the largest single payout to date.
But there may be more to come. Additional cash may be added to every level of the payout before the event starts. "We are expecting the payout to rise," said DGPT CEO Jeff Spring.
Here is a look at the current minimum payout structure: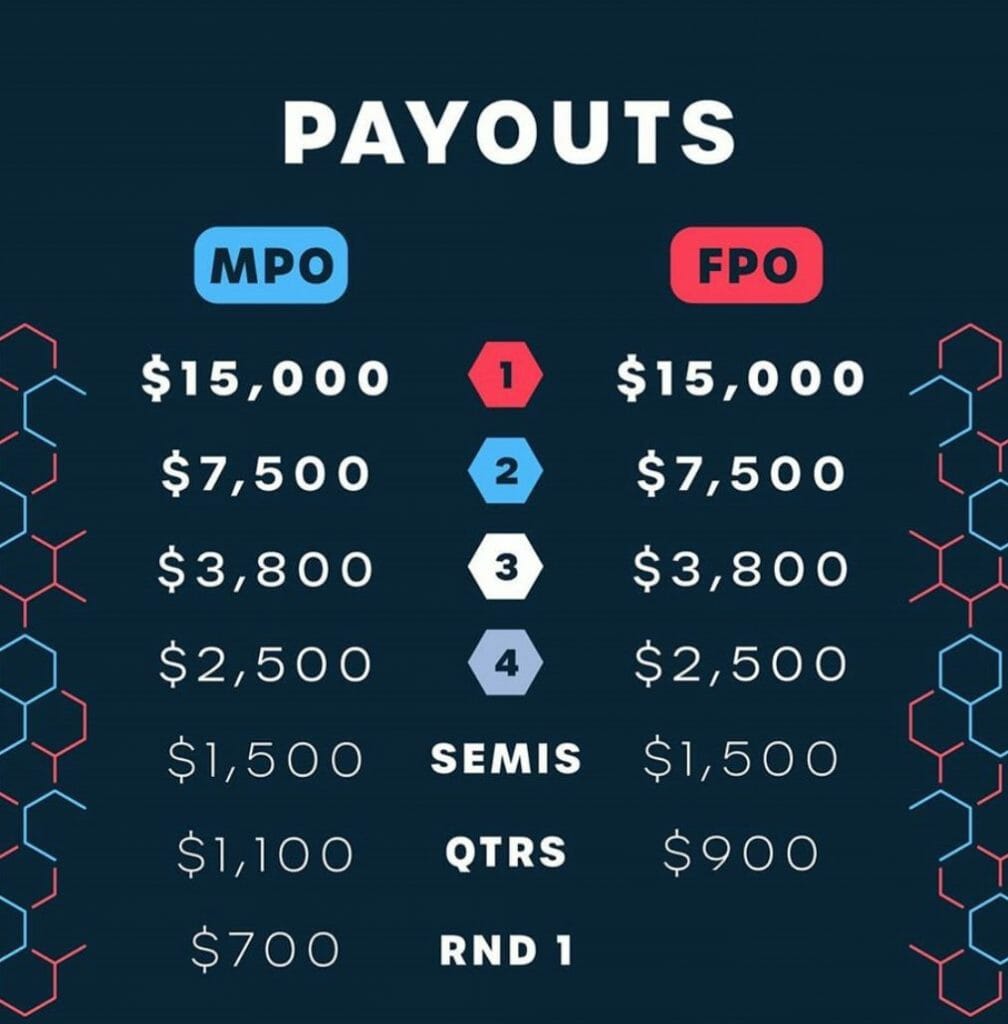 There are 32 players in the MPO field and 16 players in the FPO field. This level of balanced payouts for players in both divisions is rare in disc golf: because FPO fields often have fewer competitors — and therefore fewer entry fees paid — they usually receive lower payouts.
Here's a look at the moment Ken Climo got his $15,000 payday at the 2007 USDGC:
USDGC Ken Climo $15,000 Payout