Round 1 Recap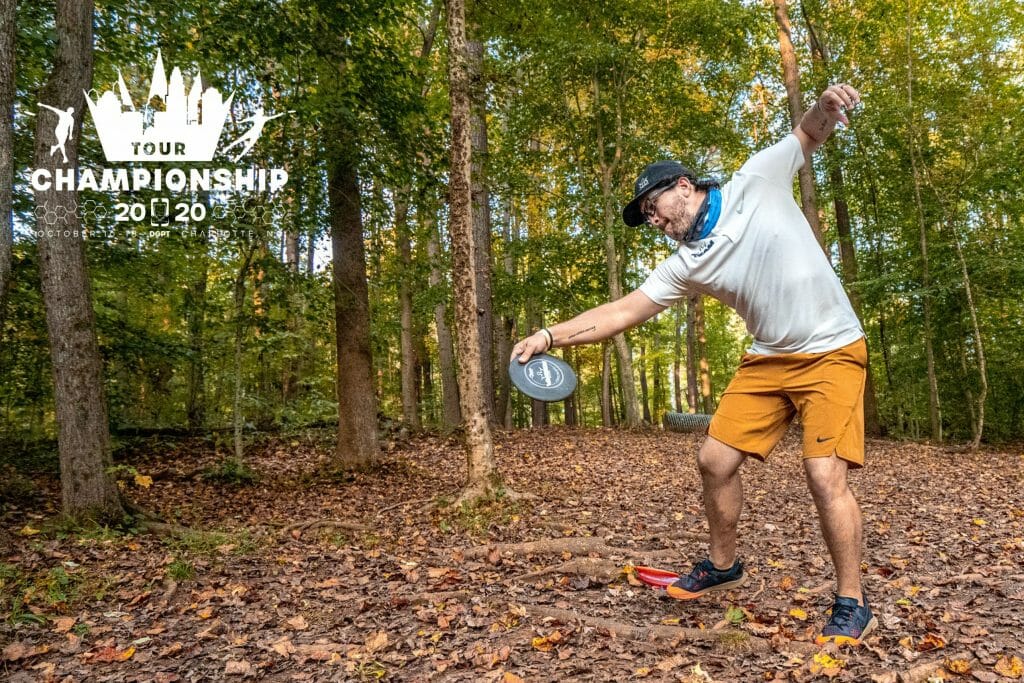 Hornets Nest can add strokes to your score in an instant, and the Disc Golf Pro Tour Championship rewards those who stay out of trouble in the woods.
Starting his day with a bogey, Eric Oakley turned the tides immediately to go 4-under par over the following three holes and would not bogey again to finish the round tied in first at 7-under par total with Andrew Presnell to advance to the quarterfinals. Oakley's highlight came via a 250+ foot throw-in for eagle on hole 5, not far from a line of early voters at the park's pavilion. His two Circle 2 birdies on the back 9, his only two birdies over the back half of the course, were the difference in seeing Oakley move on.
Presnell didn't have a throw-in highlight but was steady all day as the only player to finish bogey-free. He was 100% from C1X and played on the second card with Oakley.
Jeremy Koling and Thomas Gilbert tied for third at 6-under to take the last two quarterfinal spots. Koling has the home course "advantage" and led the field in finding C1 in regulation at 44%. He did not miss inside 33 feet. Gilbert needed a late birdie on hole 17 to not have his spot come down to a tiebreaker.
Putting on one of the more impressive runs at the four advancing spots was Ezra Aderhold. Playing on the lead card, Aderhold knew what was needed to play on Friday and was in a bad spot after carding a double-bogey on hole 14 and going into a stretch of finishing holes that do not allow for many scoring opportunities. Needing to drop three strokes, Aderhold got an eagle on the par 5 hole 17, the sixth most difficult hole on the round, and a C2 birdie look on hole 18, the seventh most difficult hole, but was unable to convert. He missed the cut by one stroke. Even if Aderhold had tied Koling and Gilbert he would not have advanced due to seeding.