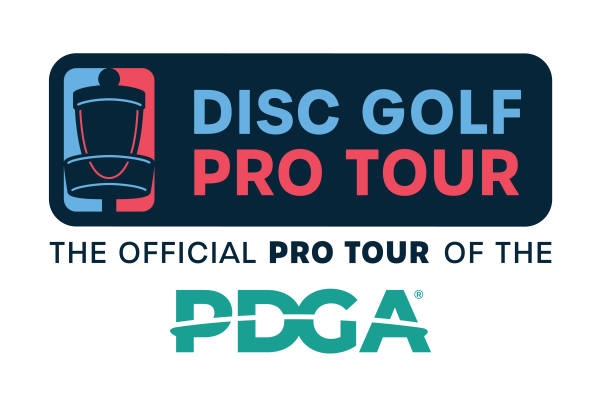 Starting strokes for the top seeds, end of season awards, and more
The Disc Golf Pro Tour announced a slew of updates to the format of the 2023 tour championship on Thursday, including replacing the existing byes with a "starting strokes" advantage for higher-seeded players.
The Championship, which will again occur in October at Nevin Park in Charlotte, North Carolina, will keep its stroke play format but split into two, two-round halves – a semifinal and a final. The FPO field will also expand by four for twenty total qualifying spots. While the MPO field will stay the same at 32, the play-in event for the bottom two spots is eliminated.
Higher seeds (based on DGPT points standings) will gain a starting stroke advantage at the beginning of the semifinals.
In MPO, the number one seed will start with a six-stroke head start on the field, and in FPO the top seed will get a five-stroke head start. Lower seeds will get a decreasing advantage until the 25th seed in MPO and 13th seed in FPO, who will start at even.
| MPO – Seed | MPO – Stroke Advantage | FPO – Seed | FPO – Stroke Advantage |
| --- | --- | --- | --- |
| 1 | -6 | 1 | -5 |
| 2 | -5 | 2 | -4 |
| 3-4 | -4 | 3-4 | -3 |
| 5-8 | -3 | 5-8 | -2 |
| 9-16 | -2 | 9-12 | -1 |
| 17-24 | -1 | 13-20 | 0 |
| 25-32 | 0 | – | – |
It's an idea borrowed from golf, which uses a similar stroke head start format for the PGA tour championship.
Scores will reset after the semifinals, with the top twelve in MPO and eight in FPO advancing to the final.
"The alterations to the 2023 Tour Championship allow for all players to start competition together in the two-round Semifinal, but retains the advantage that players have earned throughout the season by awarding starting strokes based on seeding," said DGPT Tour Director and CEO Jeff Spring. "Fans will now get to watch the best players in the world starting in round one, with each round continuing to bring consequential excitement. With advancing player scores being reset to even par, we expect the two-round Final to bring a new level of excitement to the event while aligning more closely with the multi-round events that the DGPT runs throughout the season."
DGPT will give out end-of-season awards after the Championship, including a new award "Comeback Player of the Year" for individuals who returned from injury, had a resurgent year, or otherwise returned to prominence after a period away from disc golf. Other awards include Player of the Year, Rookie of the Year, 1st Card All-Stars, 2nd & 3rd Card All Stars, and Most Improved, with rookies now ineligible for the latter award. Player of the Year and Rookie of the Year will be decided solely based on a 50/50 share of fan and media votes.