It's about so much more than professionals.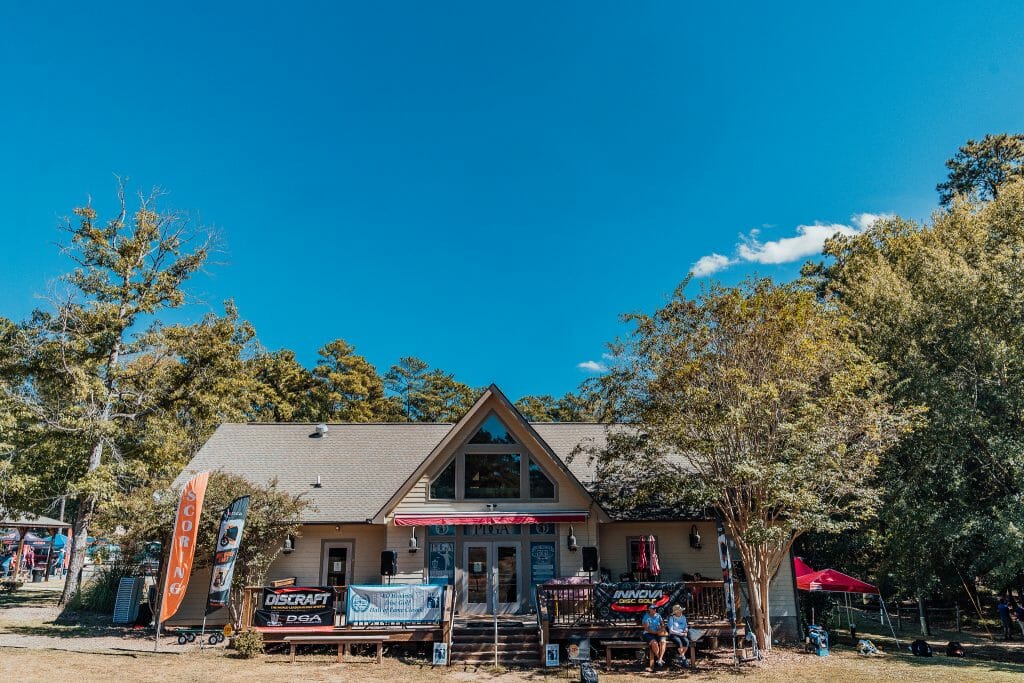 "Are you a PDGA member?"
"Yes."
"What's your number?"
"27089"
"Damn. That's a low number!"
How many times have you had this conversation on the course with someone that you just met either in a casual round or in a tournament round?
I found disc golf in the spring of 2004 at Wickham Park in Manchester, Connecticut. I'd "heard" of it a few years before while finishing up my Bachelor of Science degree in environmental geology at the University of Michigan in Ann Arbor, but it hadn't clicked for me what it was (and, yes, it's my biggest regret from my time as a Wolverine other than my GPA). After playing all that spring, summer, and fall, I played my first tournament at Leonard Park in Mount Kisco, NY (a Steady Ed original), in February 2005 and, two months later, I played the FDR Fool's Fest in Yorktown Heights, NY.
My recollection of that April 2005 tournament over 15 years later is that a) it rained all day and it rained HARD, b) I met people who are still my friends to this day, and c) I joined the Professional Disc Golf Association (PDGA). I received my membership number in the mail a few weeks later, and I was saddened that my number was not sub-20000 as so many of my friends' numbers were, let alone those who had a four or even three digit number. Joining the PDGA was just something that I thought was expected of you since there were so few of us who were playing and enjoying the sport.
I just checked when I wrote this, and the highest active PDGA number is 150927…an amateur masters player whose first rating is going to be close to my all-time peak. Unfortunately after nearly 17 years playing disc golf, I'm still a sub-950 rated player. Whatever. But all this was just a way to get you thinking about the PDGA.
According to the PDGA's website, "Steady" Ed Headrick founded the association in 1976. From the PDGA's link to their history:
Becoming a member in those days was a way for players to feel as if they were part of something bigger than just their local clubs. The PDGA was a players organization in which local clubs provided a feeder program of new players and money to build new courses for this new sport of disc golf. It was all brand new, and nobody—probably not even Ed—knew exactly where it was going but the PDGA generated a steady source of income and gave Ed a way to pay for mailing newsletters and other costs of running a growing organization.
From that moment until this very second that you're reading this, the PDGA has existed as the preeminent organizational body for the sport of disc golf, and it has met and far exceeded this objective. The PDGA provides grassroots funding and exposure for the sport we love, it creates rules and guidelines for all of us to follow (players, manufacturers, tournament directors, etc.), and it gives us something to belong to that is bigger than the sum of what we all are individually. It's an amazing thing to see the support that the PDGA has given to disc golf and vice versa. I'm proud to be a member, and I always will be.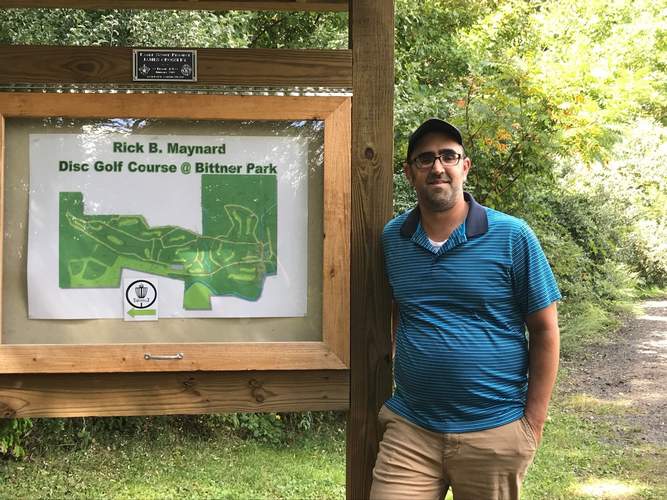 And yet, the PDGA as named is a misnomer. It is actually the PLAYERS Disc Golf Association, and for disc golf to take the next leap in growth, it's this writer's opinion that the PDGA needs to change its name and accept that its mission cannot be all things for all players. The PDGA should take a similar direction as the United States Golf Association (USGA) and the Professional Golfers Association (PGA), which, according to their respective websites, have the following core missions:
The USGA promotes and conserves the true spirit of the game of golf as embodied in its ancient and honorable traditions. It acts in the best interests of the game for the continued enjoyment of those who love and play it.

The PGA of America is made up of nearly 29,000 PGA Professionals who are ready to help you further your love for the game of golf. Whether you're a beginner, a PGA TOUR or LPGA Pro, or like most—somewhere in between, our mission is to help you navigate your golf journey so that you can take it as far as you want to go. No matter what your skill level or how you play, you are a golfer. And the PGA of America is here to help you make the most of your golf journey. We seek to establish a fundamental relationship with every golfer, and build on that relationship to give you the resources you need to help you achieve your goals.
Sounds pretty familiar to the core mission of the PDGA, right?
We know that the USGA and the PGA serve as the instrument for every recreational ball and stick golfer to feel a part of the sport in a larger sense. They provide rules, guidance for manufacturers and course designers, and a way to track your rounds and handicap relative to the very best players and your buddies down the street. They promote golf at the grassroots level and make the sport accessible to everyone.
Golf is a great sport. It teaches you how to handle and overcome adversity as well as teaching personal accountability. How the President of the United States plays golf (whomever it happens to be) on the course has been studied and weighed against their behavior in the Oval Office. Golf is a self-refereed sport where players are expected to call themselves on penalties that they may incur.
And though USGA and PGA members may support and follow the PGA Tour, that entity has always served as a conduit that enables the very best golfers to showcase their abilities on the hardest courses and to be compensated for their success. Always a reliable source of information, the Wikipedia listing for the PGA Tour states the following (the LPGA Tour acts in a similar fashion):
The PGA Tour is the organizer of the main professional golf tours played by men in the United States and North America. It organizes most of the events on the flagship annual series of tournaments also known as the PGA Tour, as well as PGA Tour Champions (age 50 and older) and the Korn Ferry Tour (for professional players who have not yet qualified to play on the PGA Tour), as well as PGA Tour Canada, PGA Tour Latinoamérica, and PGA Tour China. The PGA Tour is a nonprofit organization headquartered in Ponte Vedra Beach, Florida.

Originally established by the Professional Golfers' Association of America, it was spun off in December 1968 into a separate organization for tour players, as opposed to club professionals, the focal members of today's PGA of America. Originally the "Tournament Players Division", it adopted the name "PGA Tour" in 1975 and runs most of the week-to-week professional golf events on the tournament known as the PGA Tour, including The Players Championship, hosted at TPC Sawgrass; the FedEx Cup, with its finale at The Tour Championship at East Lake Golf Club; and the biennial Presidents Cup. The remaining events on the PGA Tour are run by different organizations, as are the U.S.-based LPGA Tour for women and other men's and women's professional tours around the world.
How many members of either the USGA or PGA do you personally know? And how many PGA Touring players do you personally know? I can tell you that Jack Nicklaus has 18 majors in his career, including six Masters titles…Tiger Woods has 15 major titles…Arnold Palmer, Gary Player, Rory McElroy, Fred Couples…Annika Sorenstam, Juli Inkster, Babe Didrikson Zaharias, Nancy Lopez, Michelle Wie. We know their names because they are all revered for their ability with a club and a ball and nothing else but the space between their ears.
Since the inception of the Disc Golf Pro Tour (DGPT) in 2016 and the pseudo re-branding in 2020, this is the organization's core mission, according to their website:
The Pro Tour was founded with one primary goal: create a stage on which our sport's best athletes can showcase their skills, where fans can be social and enjoy watching together, and to bring kids into the sport at an increasing rate because they have heroes to look up to that play a game they love. In order to do this, the premier events in disc golf needed to be organized into a geographically sensible tour, needed to focus on our best athletes, and needed to put forward a product worthy of watching.
Again, sounds pretty familiar, right? How many of you know the name of Ken Climo? Barry Schultz? Easy, right? But what about Greg Hosfeld or Dave Greenwell? How about the early Euros like Jesper Lundmark, Timo Pursio, Markus "I throw far" Kallstrom, and his brother Anders? How many of you know that Jussi Meresmaa was one of the best players in the entire world and not just the founder of Discmania? What about Al "Sugar" Schack, Scott Martin, and Darrell Nodland, who all finished second at the USDGC behind Kenny or Barry in the first handful of iterations? Better yet, do you know who Marie Jackson, Chris O'Cleary, Elaine King, Juliana Korver, and Des Reading are? I bet the vast majority of you don't know who any of these people are because in the 1980s, 1990s, and early 2000s, there wasn't a "real" disc golf tour for men or women to play on and for you to follow.
But if I ask you who is Paul McBeth? Ricky, Simon, Eagle? Brian Earhart? Casey White? Or how about Paige Pierce, Eveliina Salonen, Heather Young, Kona Panis, or Ohn Scoggins? I could probably rattle off 50 more names and you'd know who they are, because there's an avenue now for them to play and succeed at disc golf in a way that didn't exist even 10 years ago. And there's an avenue for you to follow and root for them. As much as the DGPT exists for the players, it also exists for us as fans to make the players important, which in turn allows them to show sponsors that they can bring monetary value to their brand.
All of this brings us to a somewhat logical conclusion: the PDGA ought to step back from dedicating resources to the National Tour and the promotion of professional disc golf and allow the DGPT to advance this sport to the next level. The Players Disc Golf Association should continue to promote and grow the sport at the local and regional levels, assist tournament directors (and compensate them for their "volunteerism" – that's an essay for another time), provide sanctioning and insurance for A-, B-, and C-tier events, and continue to hold the PDGA World Championships.
Soon enough, the pool of elite players will expand (it's only a matter of time before an Olympic caliber athlete chooses disc golf), the outside money shows up, and the PDGA will be overwhelmed as it's currently constituted. Setting up the DGPT now to run a single tour expressly geared towards our very best players benefits everyone. Players will know which events to play to maximize their earning potential, fans will have a single tour to follow via existing disc golf media outlets, and those outside looking in will know exactly how to enter our community.
I'll leave you with this: I love disc golf. I love playing, I love volunteering, I love watching the best out on the course and occasionally getting to hang out with them. But as much as I joke with friends about "ungrowing the sport" and keeping it something that just belongs to us, the truth is that it is going to grow beyond even my grasp, even though I got in before it was big and that gives me some cachet to try and guide it as it gets even bigger.
Someone reading this is going to be our next world champion. Someone reading this is going to be the next me (I'm an Innova-sponsored Ambassador that runs a handful of events in southern Connecticut along with becoming a burgeoning course designer). Someone reading this is already planning how to be the next Ian Anderson or Jonathan Gomez. Someone reading this is going to want to be the next Jeff Spring or Brian Graham. We owe everyone who knows about or is about to see our sport for the first time next week on ESPN2 every opportunity to succeed.
The PDGA and the DGPT each fulfill important roles, and we owe it to both to allow them to maximize their success by not overlapping with each other.
Ultiworld Disc Golf is committed to publishing a wide-range of opinion essays. You can submit an essay for consideration here.