Dynamic Discs is taking a chance on cable television.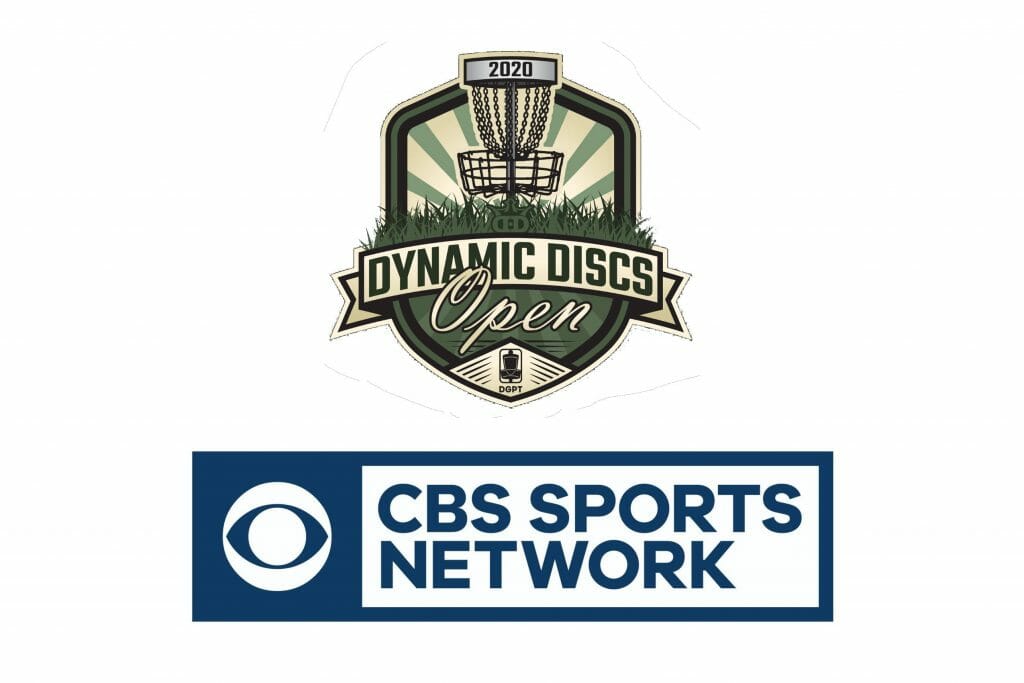 Several days before the start of the Dynamic Discs Open, the tournament's title sponsor and the Disc Golf Pro Tour finalized a deal that they hope will elevate disc golf to the next level of visibility and credibility as a competitive sport: CBS Sports Network will air four hours of disc golf content from DDO and a separate skins match, all produced by JomezPro.
In the terms of the deal, Dynamic Discs is paying the CBS Sports Network, a cable channel not to be confused with the over-the-air broadcast channel CBS, to televise the four one-hour telecasts and JomezPro to help capitalize on the opportunity by producing groundbreaking disc golf content. Although exact terms of the agreements are confidential, Dynamic Discs CEO Jeremy Rusco is "happy to say that our commitment to this whole project is in excess of six figures."
"Dynamic Discs is paying CBS directly, we are paying Jomez directly, and we are thrilled to deliver this opportunity," Rusco said. "It's a big win for Jomez, it's a big win for the Disc Golf Pro Tour, it's a big win for Dynamic Discs, and it's a big win for the sport of disc golf and the future of disc golf. I also think it's a big win for CBS Sports."
The network put an option to cover more disc golf in the agreement and told Rusco and Dynamic Discs' tour coordinator Doug Bjerkaas that they are "very aware" that disc golf is growing.
According to Bjerkaas, CBS executives praised JomezPro's production quality as "nearly ready to be televised" and were impressed when told most of their productions were completed in less than 24 hours. All parties involved believe the added resources and time, in addition to input from the golf broadcasting veterans at CBS, will result in something special: a disc golf production of unprecedented quality, designed to capture the attention of those new to the sport.
"Networks are content hungry, and I believe this content is going to be stunning," said Jeff Spring, tour director of the Disc Golf Pro Tour.
CBS Sports Spectacular, the division of CBS with whom Dynamic Discs and JomezPro are coordinating, normally airs what is known as "time-buy" or "brokered" programming–sports events that cannot yet garner enough funding through advertising alone to prove profitable. However, the network is still selective about what it decides to air, and a well-known CBS on-air personality may have helped tip the scales with his outspoken support of disc golf.
The president of Emporia Country Club thought that "somebody might know somebody" at CBS Sports, per Rusco. "It turned out that one of those individuals is a former Emporian," he said. "We got some contact information, I made a call, and they said, 'Yes, we're excited to talk.'"
Rusco and Bjerkaas spoke to Billy Stone, an executive who works on the CBS Sports Spectacular program, who, according to Rusco, told them, "With what's going on in the world today, this is absolutely the right time." He then jokingly added that "[well-known CBS Sports commentator and college football host Adam] Zucker has been pushing this for years." Zucker, PDGA #25623, is well-known in the disc golf community as a proponent of the sport and has praised disc golf on air several times.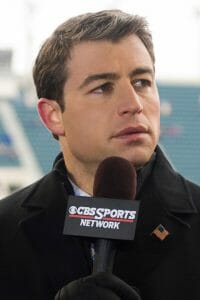 "As anyone who works with me, lives with me, or spends up to an hour with me could tell you, I've been extremely passionate about disc golf for a long time," said Zucker, who notes he recently won an event and came in last place in another within three days. "For us to be able to showcase it on CBS Sports Network is a testament to the growth of the game, and I can't wait for more people to discover it, from the simple nature of the sport to what it takes to be among the elite."
Zucker has two baskets in his backyard and has been spending much of the quarantine getting other parent/child duos out for a round with his 11 and 8 year-old children because of how conducive disc golf is to social distancing. "Seeing this event make it on CBS Sports Network will relieve some of the pain of not making our annual pilgrimage to northern Vermont to play Brewster Ridge and Fox Run," he said.
Things fell into place quickly from there, at least initially. Dynamic Discs made the decision to fund the project and approached JomezPro to handle production. After several days of negotiations between the two companies, Dynamic Discs eventually agreed to JomezPro's full asking price. "They used a 20-person crew at the event, they're hiring additional editors, and they're hiring a drone company that can produce better drone footage that they can themselves," Rusco said. "They've got a lot to accomplish between now and July 27th, which is when the deliverable is to CBS Sports."
"We are honored to have the opportunity to bring disc golf to a fresh audience on such a large network," said JomezPro founder Jonathan Gomez in a statement. "We have been working closely with CBS Sports Network to ensure that this project reaches its full potential and hopefully sets the stage for future opportunities to keep growing our sport."
Rusco, explaining why he decided to fund this latest effort to introduce disc golf to a larger audience, referenced the surge in business Dynamic Discs and others have experienced in the last three months. "The time is right," he said. "There's more people playing disc golf than ever before. The pandemic has exponentially increased people who are picking up disc golf, picking up starter sets for the first time. I don't know whether we're going to be able to measure whether it was a success or not, but we've been selling more disc golf equipment than we've ever sold before…It just felt like the right time, the right opportunity."
After Jomez enthusiastically agreed and they settled on a price, Dynamic Discs approached Jeff Spring. The Disc Golf Pro Tour controls full media rights for all events on DGPT events, so the project would not move forward without its agreement.
"In all honesty, we said yes because this is something Jomez was asking for as well," said Spring. "DD asked Jomez; Jomez said yes. DD asked us, and we said let us think about it. What we did was just our due diligence. We have a contract with Jomez and Central Coast, and we were open to it if they agreed."
Spring also described other factors that entered into the tour's decision: Dynamic Discs would fund the payment to CBS, but, more importantly, it would pay Jomez to create a production that they hope will do the best job yet presenting the compelling combination of disc flight and golf to an audience which could very well be its largest ever, the majority of whom have never seen the sport played at such a high level. Like everyone else interviewed, Spring also mentioned the rare scenario of so many people stuck at home watching TV with few sports viewing options. Finally, he cited an opportunity for the Disc Golf Pro Tour itself.
In addition to the familiar CBS logo, the DGPT logo will be prominently displayed throughout the broadcast, and the network made it clear they don't intend for the partnership to start and end with the Dynamic Discs Open.
"They have big disc golf fans on their staff," Spring said. "They're interested in working with the Disc Golf Pro Tour in the future to figure out how to move forward with the sport." He also predicted that it may not be much longer before the Disc Golf Pro Tour has much more leverage in negotiations with broadcast networks.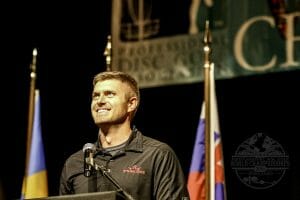 After securing the deal, Rusco reached out to counterparts at Innova, Discraft, Discmania, and Prodigy to see if they wanted to help support the project in exchange for promotional consideration during the broadcast. "I kept the ask low in order to get a quick yes," he said. They all agreed. The PDGA initially declined a similar request, though they later agreed as the organization's financial position has improved with the resumption of tournaments and sanctioning. Advertisements from the PDGA will run during the telecasts.
When the broadcast will air has not yet been determined, but it will almost certainly be in the month of August. As previously announced, the production will be presented in three segments of tournament round coverage, each one hour in duration, and a fourth presenting a skins match that took place the Monday after the main event concluded. Whether the segments will air on consecutive days or be spaced wider apart is not yet decided, nor is the time of day, but CBS Sports Network assured Dynamic Discs it would not be late night or early morning. If it follows the typical pattern of CBS Sports Spectacular programming, the segments will likely air on weekend afternoons.
Although CBS personnel are not directly involved in the editing process and were not present at the event, they have been involved in production meetings and encouraged Jomez to "make sure you're telling a story," according to Bjerkaas.
They also agreed that Jeremy Koling and Nate Sexton — "Big Sexy," colloquially — are the perfect duo to serve as commentators, citing their familiarity with the game, players, and lingo.