These teens are ready to make the jump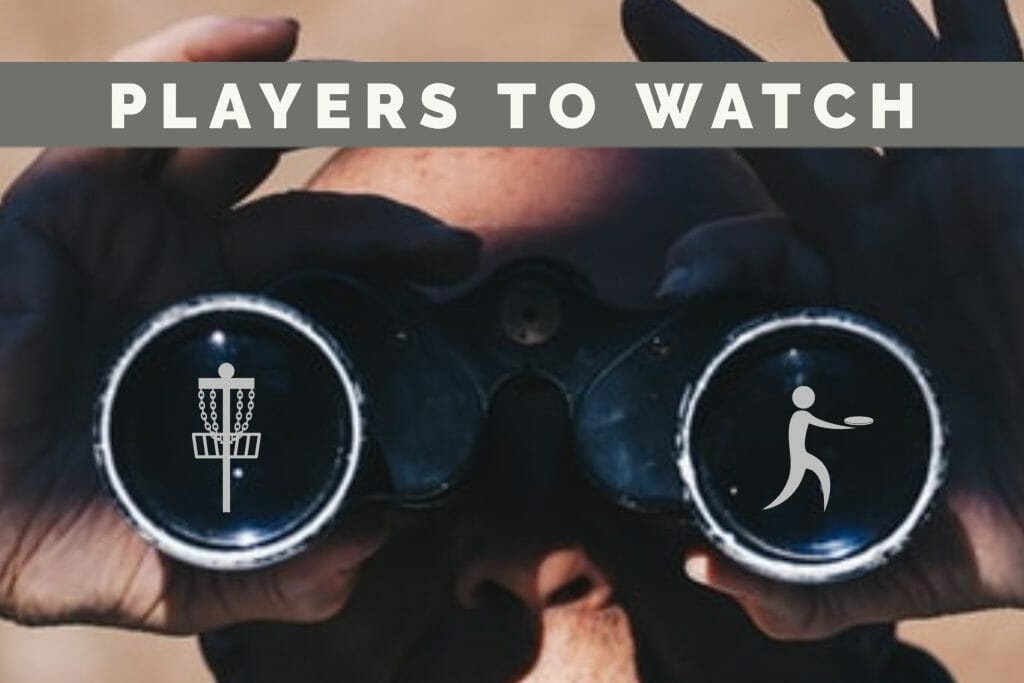 As we start our look back at 2020, we are already looking ahead to 2021.
The youth movement is in full effect, as more and more teenagers are becoming competitive on the pro scene. However, it's hard to make the jump from occasional hot round to podium threat. We think these five are ready to be in consideration.
Honorable mentions:
Silas Schultz – Team Discmania

Niklas Anttila – Team Discmania

Cynthia Ricciotti – Team Dynamic Discs

Kat Mertsch – Team Innova
Severi Saviniemi – Team Powergrip
Timo Hartmann
Team Crosslap
Consider Hartmann the dark horse of this bunch. Fans in the states won't recognize his name, but he's been quickly making a name for himself over in Europe. Hartmann is only 16-years-old, and already can claim a rating of 1028, making him the third highest-rated player in Germany. Out of the 46 career events that he's played, he's won 32 of them, a statistic that almost doesn't seem possible.
[embedded content]
Hartmann plays with the quick pace and intensity of someone so young, with booming power both forehand and backhand. Much like his compatriot Simon Lizotte, the power hyzer is his preferred shot, but he'll throw it from either stance without too much discrimination. If there was a knock against him at this stage, it would be his putting, which can vary from red hot to ice cold. Were he about six inches taller, an Anthony Barela comparison would seem very apt.
Hartmann is very much in the moment at tournaments, always with a facial reaction or something to say about his shots, good or bad. If/when he makes the jump over to the Pro Tour, I expect him to make a huge splash with the type of game that he possesses. His style of play and personality is well-suited to the cameras, and if he can manage to get onto a Jomez lead card in the future, I'd expect him to spike in popularity very quickly.
Oskari Vikström
Team Discmania
Add another European phenom to the list. Finland probably boasts the most young talent out of any country in the world at this stage, though most of it is still unknown in the U.S. Chances are if you go to any course in Finland, you'll find someone far better than you who also happens to be twice as young. Oskari Vikström is a perfect example of this young talent. Born in just 2003, Vikström already boasts an impressive resume since turning pro in 2017.
Vikström won the Finnish Junior Championships in 2018, at the age of 15. He then won the Finnish Nationals one year later. At just 17, Vikström is already rated 1019, with significant wins under his belt as a pro. 2020 was supposed to be his breakout season in the U.S., but COVID-19 ended those plans. However, he did start off his season with an impressive seventh place showing at the Las Vegas Challenge in his second stateside tournament — he finished 38th at the 2019 USDGC.
[embedded content]
Oskari has elite-level distance, and at 17, it seems reasonable to assume that he hasn't tapped his full distance potential yet. He couples this with a finesse forehand midrange game and a solid spin putt. There isn't a glaring weakness in his game, but rather just a need to put everything together at the same time. For Vikström, all the tools are there, and it's just a matter of continued development.
There's no telling how much time on tour could help with Vikström's development, as he's proven that he can handle a step up in competition. Hopefully, in 2021 we'll be able to see more of what he can offer on the Pro Tour, as we've seen what he can do domestically. Vikstrom is one of many European prospects in the mix to challenge Simon Lizotte as the next non-US contender.
Kyle Klein
Team Discmania
Paul McBeth's comeback win against Ricky Wysocki in the final round of the MVP Open took the spotlight at Maple Hill, but not to be overlooked was the performance of the 18-year-old Kyle Klein, who more than held his own next to the big guns on lead card in rounds 2 and 3.
Comparisons were quickly made to a young Simon Lizotte, who pioneered the young, skinny blonde kid with sunglasses look, but Klein showed skills of a different kind. Klein showed a very mature game, with power and finesse from both his forehand and backhand, but most surprising was his poise, which is rarely seen in someone so young. In a couple spots where small mistakes could have made him go off the rails, Klein was quick to bounce back, and never swung too hard either way emotionally. He is no stranger to pressure, having won the 2019 U.S. Amateur Championship, as well as the 2019 Next Generation Tour National Championship, so maybe it's not much of a surprise.
[embedded content]
Perhaps the most impressive part of his game was his putting, which stayed solid all weekend, aside from the three-putt he had in the final round at MVP. His low spin putt drew the envy of Big Jerm, and saw frequent praise from both commentators in his Jomez debut. Death putts seemed to have no effect on his confidence, as we saw him drain several long attempts with OB lurking behind the basket.
This is just Klein's first full year making the jump from Advanced to Open, and with a rating already hovering around 1030, the sky really could be the limit for him. Team Discmania was quick to snap him up, just adding to the embarrassment of riches in terms of young talent they've accumulated. Klein very well could be the next player to take the next big step up for them. The 2020 MVP Open may have been his coming-out party, but don't be surprised if that party doesn't stop.
Zach Arlinghaus
Team Discraft
If you don't know who Zach Arlinghaus is yet, you will soon. The 17-year-old won't even graduate high school until 2022, but can already lay claim to a list of accomplishments that dwarfs what most of us will ever achieve in the sport. With recent ratings updates, Arlinghaus has cleared the 1000 mark and we're honestly surprised he wasn't there before. Last year was a breakout season for him, a year in which he took down the Junior Disc Golf World Championships, clearing the field by a healthy 15 strokes. He also notched a top 10 finish on the DGPT, finishing eighth at the Idlewild Open. Let me remind you — he was still 16 at this point.
Arlinghaus has a smooth lefty backhand that will only get more powerful as he gets older. Already, he excels at manipulating angles in order to maximize his distance, and has great touch around the basket. He's got the solid, all-around skill set that has shown only improvement and should only grow and mature as he does. The major key for Arlinghaus is simply a matter of time.
[embedded content]
Discraft was quick to snatch him up in the offseason, and you can bet that they're hoping to get him under Paul McBeth's wing as quickly as possible. He's stayed busy in 2020, with 15 events under his belt, and three more coming up on his schedule. The experience can only pay dividends and there's no telling how good he can be two years from now, let alone five.
Hailey King
Team Discraft
This is not us cheating, we wrote this before Hailey took down last weekend's DGPT Championship. King was probably already the closest thing to a household name of this bunch, and that's nothing but a credit to her performances in the past couple of years. 2020 marked just her second season on tour, and in those two years she's put up a number of memorable performances.
King's 2020 got off to a solid, but slower start, with 11th and seventh place finishes at the first two DGPT events, but since then she has finished in the top 5 at every DGPT event throughout the season, capped off with two second place finishes out at the Silver Cup and the Green Mountain Championship. She finished the season in fourth place for tour points, an impressive feat for anyone, let alone someone still under 20.
[embedded content]
King has massive power both forehand and backhand, with smooth form that just makes you believe that no matter what, the disc is going to do something great once it leaves her hand. Her putt follows that same pattern, a firm, lofting push putt that has a little bit of a Wysocki flair to it. OB strokes have really been the kicker for King this season, but as she learns to control her power more effectively in the future, you can only imagine that the wins will start to pile up.
The last rating jump saw King jump up to 964, putting her at sixth in the world, but with four of the people in front of her within 5 ratings points.