The Disc Golf Pro Tour Championship has become known for having the biggest purse on tour. It's setting a new record in 2022.
The DGPT announced that the purse for this year's event will be $302,000, breaking its own record of $250,000 from 2021 as the largest purse in disc golf history. $35,000 will be awarded to both the MPO and FPO winners. The $35K prizes will be the biggest individual disc golf payouts, also breaking last year's record of $30,000.
As a part of the announcement of the $302K purse, the DGPT announced a title sponsor, Barbasol, a shaving company more than 100 years old.
"The DGPT fits right into our strategy of targeting active people on the go," said Barbasol VP of Marketing Tim McNamara in a statement. "Disc golf's explosive growth and broad participation makes it an attractive partnership where we can connect with this passionate fan base."
The sponsorship deal, whose terms were not announced, was brokered by the Collegiate Sports Management Group.
Here is the full DGPT Championship payout breakdown: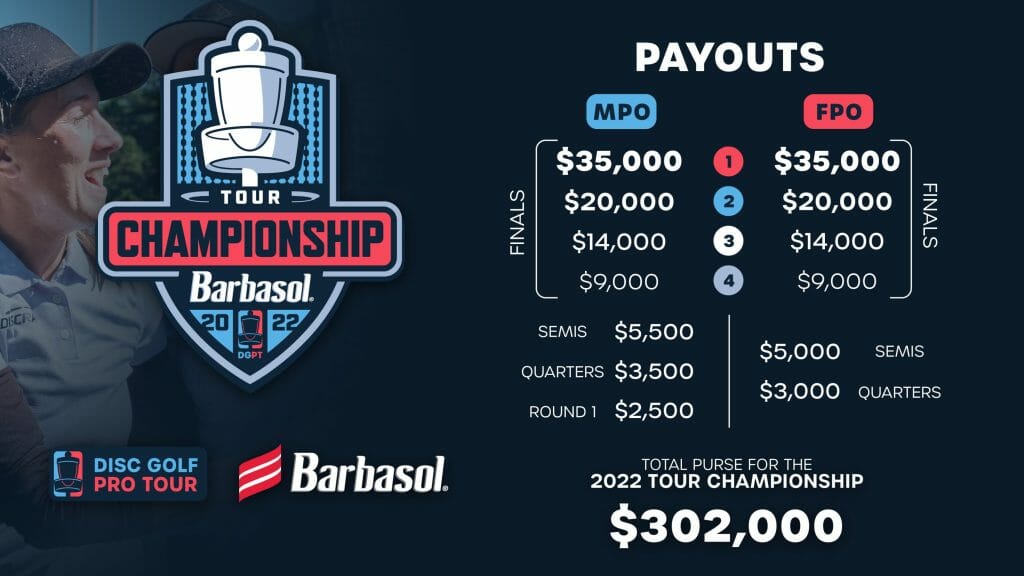 The DGPT Championship will take place in Charlotte, NC, at Nevin Park from October 13th-16th.