Make sure your favorite shot makes the cut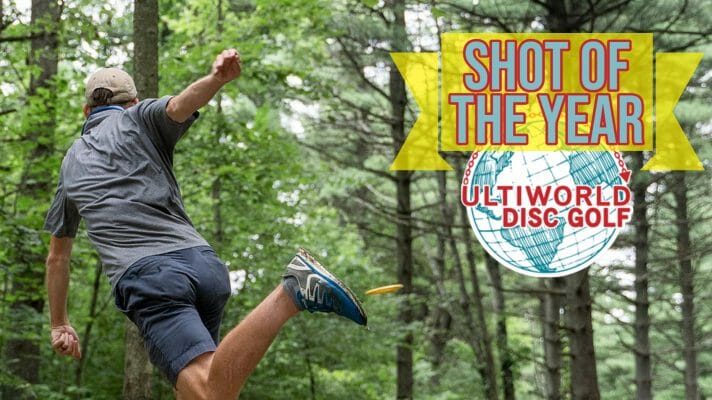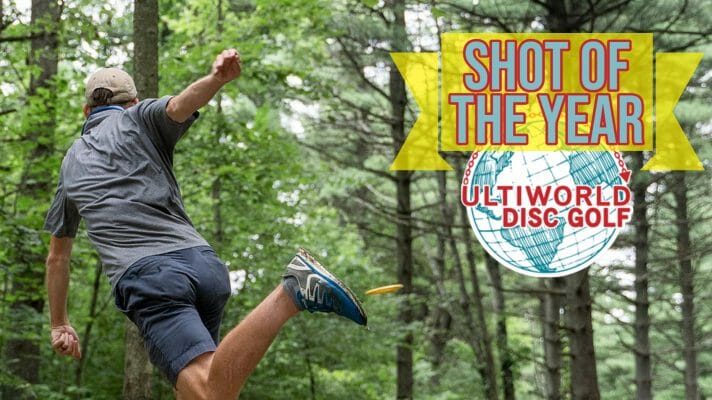 It's Award Season and time to get nominations for the four Ultiworld Disc Golf Shot of the Year categories submitted. Up for recognition are Air Shots, Putts, Rollers, and Aces, with the winner from each category going on to battle it out for the top overall 2021 Shot of the Year award.
As is the case every year, the Shot of the Year nominees are limited to PDGA sanctioned events. If it's not from an event on the player's PDGA page it doesn't count. That means no Skins Matches, vlogs, social media posts, you get the point. Our criteria has led to controversy in the past.
Related: Why Kevin Jones' Miracle Ace At Maple Hill Won't Be Our "Shot Of The Year"
Despite last year's debate, Hailey King won the final fan vote with her death putt on hole 17 at Fox Run Meadows during the Green Mountain Championship. A worthy addition to the past list of champions.
hailey king green mountain hole 17
Past Winners
---
Now it's your turn to make sure the shots you think are worthy of being considered the 2021 Ultiworld Disc Golf Shot of the Year are included in the list of finalists to be released the week of December 6th.
2021 Ultiworld Disc Golf Shot of the Year Nominations
TAGGED: 2021 Ace of the Year, 2021 Air Shot of the Year, 2021 Awards, 2021 Putt of the Year, 2021 Roller of the Year, 2021 Shot of the Year, Ace of the Year, Air Shot of the Year, Awards, Putt of the Year, Roller of the Year, Shot of the Year