It's time to get down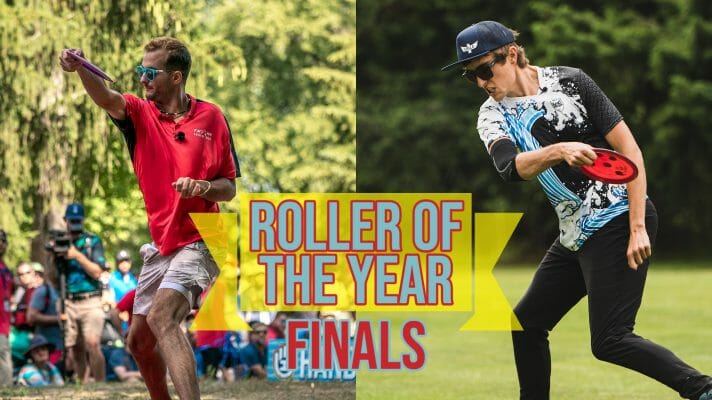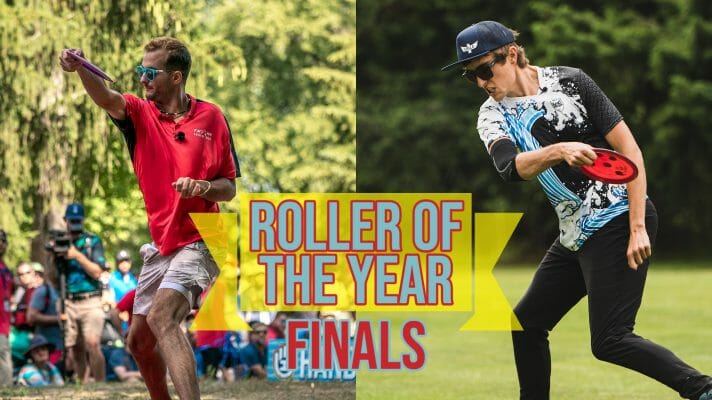 Two players escaped the opening round of voting to earn their place in the 2021 Roller of the Year finals, and no other shot received enough write-ins to make the cut. Time to cast that ballot for the best roller of the 2021 pro season.
Eagle McMahon, who had a handful of entries in the opening round, did earn his place in the finals with a drive and approach combo on hole 18 at the Portland Open receiving a vote on 24.6% of ballots. McMahon's roller(s) finished second in the voting, however, to Matt Orum's recovery roller at the Preserve Championship which received 27.7% of the vote. McMahon's roller at the Dynamic Discs Open was the last shot to miss the final cut.
---
Matt Orum roller at the Preserve Championship
matt orum roller hole 5 preserve 2021
Eagle McMahon roller at the Portland Open
Eagle McMahon roller hole 18 portland open 2021
Eagle McMahon roller approach hole 18 portland open 2021